Parenting
What If Teen Rude & Back-talking? How to Deal With Teenage Back-talking?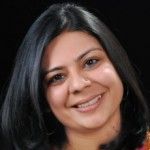 Created by Bhavna Updated on Nov 26, 2019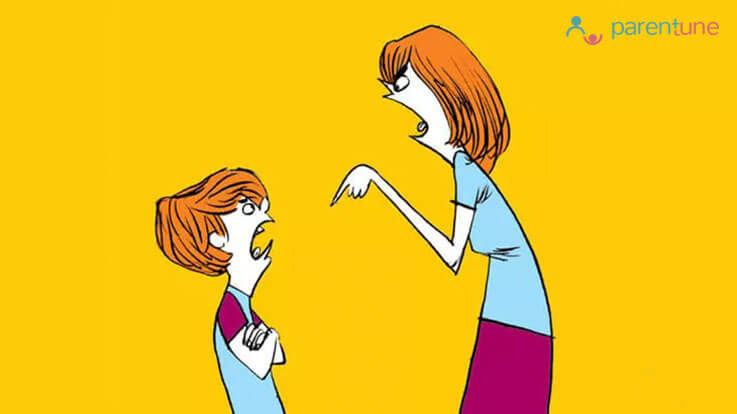 Teenage is a critical and crucial time in a child's life. This is the time when a child is exploring the range of her capabilities, evolving towards adulthood and challenging the preset norms that she has to abide by in the real world. One of the major fallouts of teenage is "back talk" to parents, which can be a frustrating and challenging time for parents. While interacting with parents of teenage children I came across the issue of backtalk, it is not just cropping with parents of teenagers but also with parents who have children as young as 6 years old.
As alarming as it is, backtalk from children has been an age-old problem but there are many ways a parent may react that can result in checking the development of this problem at an early phase of a child's life. Read on to find out what to do if your teen rude & back-talking to you?
Ways to Deal With Teen's Rude Behavior?
Do not despair, dear parents, by keeping a cool and calm demeanor you could get the backtalk behavior of your child in control. Remember the more out of control and angry you get the more control the child has on you and the situation. You may not see the changed results instantly but over a period of time, you will notice the positive changes in your child's behavior when it comes to backtalk. Tips that may work to your advantage and break the vicious cycle:
No Negotiations:

You may realize that negotiating with a child seldom works. "Quid Pro Quo"- is a Latin word, which means a more or less equal exchange or substitution for goods or services

Once the parent starts to negotiate with a child over an issue then the importance is shifted from the issue to the things that are in the negotiation
The negotiations will end up making the parent look indecisive and insecure and the teen will pick up on that
It is most important that parents don't end up over talking, and conclude with a decisive action

Know When to Back-off:

When a teen is agitated and angry it is best to not get into a conversation as it would slowly but surely turn into an argument. At such times it may be advisable to back off and let the teen cool down and relax before picking up the same conversation.  [Also Read: Why Do Teenage Siblings Fight With Each Other?]

Stick to the Point:

More often than not, the parents get sucked into the argument and the focus of the argument gets shifted or lost in the backtalk. A teen may try to change the topic or shift the focus by unnecessary verbal assault but it may work in the parent's favor if they don't waiver from the subject at hand

Never Label Your Child:

Labeling a child might be the worst idea ever. Once a parent labels the child (spoilt, brat, misbehaved) they are basically acknowledging and accepting the behavior of the child. Then defiance from the teen kicks in and you cannot expect a rational or right change in behavior from the child

Believe in Yourself:

Most of the time when the teenager gets into an argument about things that he may not be on board with, the parents start to justify themselves. Basically that opens the room for more arguments and backtalk. It may help the parents to let the child know calmly that the issue at hand will not be tolerated and end the discussion

Ignore the Mumbling:

Mumbling from the teenager under the breath may just be the most irritating fall out of Backtalk. Do not confront the teenager on the mumbling, it is just their way of complaining and expressing at the same time that they will do what is asked not because they want to but only because they are expected to. Leaving the room while the teenager is mumbling may sometimes be the best thing to do

Respect Your Teenager:

Respect is the most important virtue, it is a two-way street hence if a parent wants the teenager to respect and listen to them then they may have to do the same thing back for the teenager. Adhere to the positive form of the Golden Rule "One should treat others as one would like others to treat oneself"

The Art of Conversation and Expression:

Encouraging a teenager to talk and vent out her frustrations may help in understanding what the teenager is going through. Most of the times the teenager does not communicate and keeps all the frustrations inside and it may result in a drastic action when it is too late

Offering a Choice:

It is most important for a teenager to know that he may have a say in the final result. Even if he does not like the options of the choices he will still pick one and go with it because HE CAN. It may be a great strategy to offer choices for teenagers as often as one can, to keep control of the final outcome

House Rules:

Parents may want to keep the house rules clear and non-negotiable. You may have to alter or tweak the house rules as your teenager grows but it always is a good idea to leave no room for doubt of what will be accepted and tolerated and what will not

Role Modeling:

Children look up to Parents from all walks of life. If your teenager is disrespectful or using sarcastic tone, the parent may want to analyze where the child may be picking it

sometimes you may have to adjust your own tone and acknowledge to the child that you may have made a mistake and that you will work on improving your own communication skill. [Read More: Things to Remember to Be An Role Model for Your Child]
Your teenager may then be more accommodating and want to make changes of her own

Short and Sweet:

Long lengthy conversations may not make the impact. Sometimes the teenager may phase out leaving you more frustrated

It is advisable that when a parent needs to communicate to the teenager, they say what they have to say and leave the room
This will give the teenager time to reflect, understand and acknowledge the finality of the communication

Honesty:

Being honest with your teenager will go a long way

Parents may want to uphold a false sense of pride when it comes to teenagers but they have to realize that their teenager is growing up towards adulthood
The teenager is capable of understanding and comprehending complex situations. Having an honest conversation with your teen may just be the thing that you need

Breaking the Pattern:

When a teenager is constantly rude to the parent it may help if the parent breaks the pattern of interaction

Mostly when the teenager is rude than the parent also becomes frustrated and shows it by either raising their voice or punishing the child
Sometimes breaking the pattern is all that it takes for an effective communication
A parent might want to calmly sit and decide on a positive action like letting the teenager decide on an activity that the parent and the teen can do together to revisit the parent-child bond. [Read This: Why Your Teenager Needs Space?]
Parents need to constantly remember that teens are at a crucial stage in life. They are going through so many changes both physically and mentally. They have external stress factors like school, studies, friends, social interactions and many more. All of this is new to them and they are trying to deal with it as best as they know. They are the same children who cried when the parents left them on the first day of school, they still love their parents the same only now they have a different way of showing.
Times have changed, what we as teenagers went through is very different from what our children are going through, most of the time when a parent says "I know, I understand" - they don't!! Letting the teenager confess and confide may be the best solution to maintain the trust and respect in the relationship
"Stop trying to perfect your child, but keep trying to perfect your relationship with him." - Dr. Henker
Did you find this blog on dealing with rude behavior from your teen, useful? How do you deal with it? Share your tips and thoughts with us in the comments section!
This content has been checked & validated by Doctors and Experts of the parentune Expert panel. Our panel consists of Neonatologist, Gynecologist, Peadiatrician, Nutritionist, Child Counselor, Education & Learning Expert, Physiotherapist, Learning disability Expert and Developmental Pead.
Kindly
Login
or
Register
to post a comment.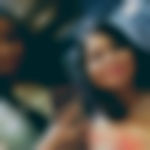 | Jul 31, 2019
oooppp | Jul 12, 2019
My daughter is lying with us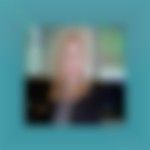 | Jul 09, 2018
Impressive point you have mention acknowledge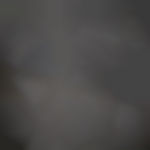 | Jun 02, 2018
nice blog... very useful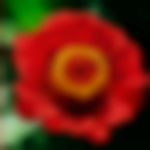 | May 17, 2018
very good.. I think it is very useful to every parent..... | May 17, 2018
@Estelle - thanks for sharing that tip. really handy!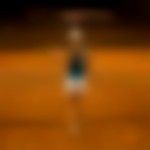 | Mar 19, 2018
I've definitely had challenges with my kids, but something that has worked well for me is to take the time when they make a mistake and use it as a learning opportunity. I went to a site called www. preparemykid. com and they have a video that talks about how to teach kids life skills… In essence, I find out what mistake they've made; I often share a story about how I struggled with it; I relate why it's important to something my kids find important; and then I let my kids talk about how they would do something different and we have a discussion. I've learned more about my two boys in the last 8 months than I thought possible!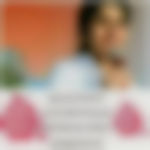 | Mar 17, 2018
Advice should be implemented. Good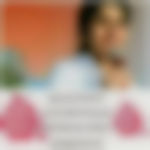 | Mar 17, 2018
Advice should be implemented. Good | Mar 16, 2018
a very good advice and very much useful for me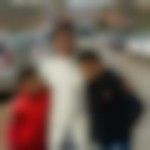 | Mar 15, 2018
very helpful ..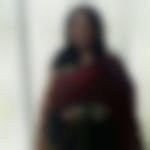 | Aug 10, 2017
excellent... now, I realized that I was wrong wth my single teen daughter.... will try to implement these valuable suggestion ...regards,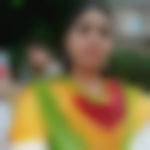 | Aug 02, 2017
thanks a lot for such a wonderful advice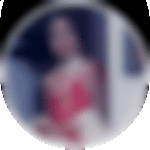 | Jul 27, 2017
Hajirayousuf786@gmail.com
thank u so much very good advice | Jul 01, 2017
cool advice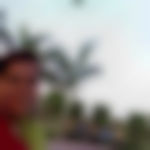 | Apr 25, 2017
very useful information.....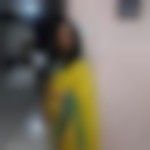 | Mar 16, 2017
my son is 22 n he is not listening to us , does what he wants to do , has no routine .plz help how to in sync him in routine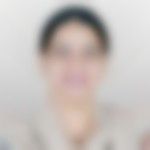 | Mar 15, 2017
The tips are useful and can be implemented ! thanks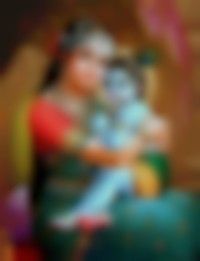 | Mar 07, 2017
excellent and very valuable tips thank you very much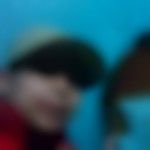 | Jan 24, 2017
thanks it helps me lots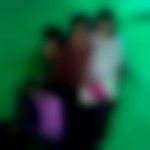 | Jan 17, 2017
I too am going thru the same being a mother of a 12 n half yr old. can relate. will try n implement :-)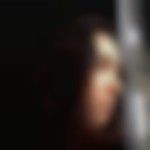 | Dec 03, 2015
Thanks for the valuable tips. However, I find this easier said than done. Back chat is indeed a trying and testing thing for every parent. I can realize this thing developing in my son, years 13, and growing day by day. He has to question every move of mine and demands and explanation for everything he is asked to do. Sometimes explaining things becomes a bit too much. The terrible teens have just started for me and I have a long way to go. Keeping my fingers crossed. :)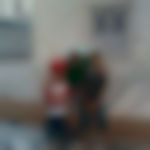 | Oct 05, 2015
There couldn't be any better explanation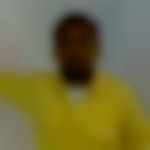 | Sep 12, 2015
good and inovative | Jul 05, 2015
Very nice article. It's really a tough time when kid's back answer. This article will definitely help us to handle this sort of situations | Jul 04, 2015
Dear Bhavna.... My daughter doesn't share her day diary with me. Often she keeps secrets and I feel as if I don't know her. I always have tried to listen to her and shared my thoughts and views with her. I have expressed myself as a liberal minded and an understanding mother. | Jul 04, 2015
Useful tips, my boy turns 15 and has comments on anything said.... | Jul 03, 2015
Had been doing these with my twins who r 15. But d reinforcement will keep motivating me, as a parent, specially when i lose temper | Jul 02, 2015
Excellent tips I am searching for this article thanks I hope it will work . | Jun 02, 2015
Realised I am committing some mistakes in bringing up my teenager daughter, your tips are very helpful and I'll try them certainly. | Jun 02, 2015
I totally agree with the author ...... Its more or less the same situation my 12 year old son is to rude sometimes which makes me very depressed. Will try to implement these above tips | Jun 02, 2015
Tips are good | Jun 02, 2015
Excellent tips... Will definitely try to keep them in mind will dealing with my growing kids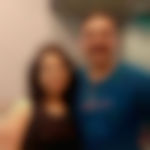 | Jun 01, 2015
I am hopeful that execution of these tips will bear fruitful result. Trying to understand what my teenage cum adolescent princess going through in life & how to cope up with that. | May 31, 2015
Excellent tips. | May 30, 2015
Jyoti Chandrashekhar Aaglawe
Good tips. Though it may be difficult for us to follow but would definitely n sincerely give it a try. Most difficult is to keep calm when the child back answers. | May 30, 2015
Thanks well said how does one understand what is the anger all about i keep wondering .... My son is just turned 14 but angry n unhappy about everything. Except what he decides n goes his way n not worried about the sum of Amt involved in many cases. | May 29, 2015
Nice article.... yesssss out of anger we also involve ourselves in arguments which is incorrect... will try these tricks. Thnx | May 29, 2015
Very nice way to handle new generation kids.... really difficult. ...We need to work upon... and we should change ourselves before changing them.... | May 29, 2015
Nice article... just read hoping toimpliment | May 29, 2015
Vry nyc article.. | Jun 25, 2014
very nice article .My daughter is going to become 11 this november. i am feeling that she is growing physically and mentally. some times she really behaves like a teenage girl which upsets me. Why her brain is developing so fast .Can u help me. Sometimes she only help me in solving our family matters. | Jun 25, 2014
Nice Article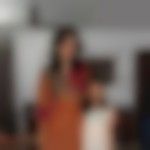 | May 25, 2014
This is THE article I was looking for, though I am the mother of a preteen and not a teenager.... | Mar 28, 2014
very informative and good article | Dec 05, 2013
The adamance of my teen sometimes drives me nuts. After reading this beautiful article, I get confidence to handle it with love and patience. Light at the end of the tunnel. | Jul 15, 2013
Very informative article.. Afrin my son is just 8yrs and already back answering. If i tell him akshat finish you homework or else see what i will do... he will immediately question what you will do? I fear if i dont stop this here i too might face serious problems in future. I am thankful that the article is come at the rite time for me... i will surely implement this.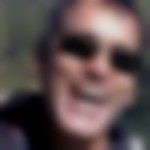 | May 05, 2013
Vedika, i empathize with you & i can relate to what you are saying as my daughter is on the threshold of turning 15. Since you have had such a great bonding till a month back, you might need to reflect on one single most important thing to get that thread back on track. The only thing that could in my opinion invite such a wall like defence situation is the ability to will fully hide a thing, or intention, or fear, or wish, or desire for the sheer inhibition or lack of courage to come out with such a reality & that could be both ways either from you or her. You being the one with bigger experiences & maturity drawn from your life have to let go of the shrug of inhibition & treat your daughter like the most wonderful friend you could ever have on earth & give her the security blanket of your emotional, physical self, & open up to her, tell her about some secrets of yours, some fantasy of yours in taste to the line of actual understanding by your daughter, prod her to open up, & seek to be a partner even in her distress, tell her that you will only guide her, not control her, that you will love her no matter what happens, what steps she takes as long as she takes any or all of such steps in your complete awareness as a friend first & mother second. That's the way to say it to her, you will always be a mother first from all parameters, yet becoming a friend in an all compassionate way inspite of the fear that looms on the heart of mother hood for whatever reasons is a much better way of dealing with any emotion. After all, what's so bad about being in the dark if you know that there is always some one who will hold the light to draw you from the darkness when needed ! just my thoughts, i am not an academician or a scholar just a simple father seeking to be better than the past moment ! | May 04, 2013
My son is just 11 yrs old and still I see some of tge symptoms in him. I wonder if teenage has shifted down to 11-12 yrs. hehe. The article is extremely helpful to me. | Apr 22, 2013
Since past few months i am seeing a drastic change in my daughter's attitude (she is going to be 15yrs soon) - mostly back talk and what gets to me the most are her expressions n eye rolling etc. there hv also been some really hurting words. I have always been honest with her and involved her in all my major decisions (being a single parent) communication channel between us has been excellent... until a month or so. At present i have become mostly silent and left her to do as she pleases (of course all within the safety of home) . I must add here that most times she realises she has been hurtful and apologises & has also confessed that she tries her best to control her temper/attitude but somehow it just doesnt happen. Pls advice. | Apr 22, 2013
Thank you for making me a part of your community. | Apr 16, 2013
shobhna@ sometimes the best strategies are made on a fresh mind, i can understand how a parent would be stressed when the situation has not fully resolved but then , when you are a parent , taking the tough call is part of the job profile. I like that you "Smiled"... :-) | Apr 16, 2013
jyoti@i agree, i use most of these in daily conflicting situations and they work ....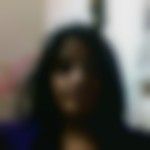 | Apr 15, 2013
This is fantastic way to deal not only with your teenagers but maybe any arguments. ...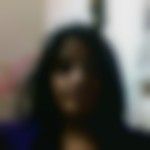 | Apr 15, 2013
This is fantastic way to deal not only with your teenagers but maybe any arguments. ... | Apr 13, 2013
i see these to be very useful not just with teen age children but with all age. my son is just 5, but i have to be very tactful dealing with him on getting things done and most importantly letting the child learn to behave well. thanks for the useful tips. | Apr 13, 2013
That is very handy tips I too use for my teens | Apr 12, 2013
I went through this yesterday. I was calm and composed and smiled. It was difficult, but it worked. I was very upset after he went off to sleep. It did stress me out. | Apr 11, 2013
well written bhavna and also great tips. actually as a parent to a second teen one did know the rules of the game but very effective reinforcement . thank you . | Apr 11, 2013
very useful ways to handle the teens. nicely written . | Apr 11, 2013
i am glad that this could help... | Apr 11, 2013
Dear author, I walked out of the room last night to end an argument, and also because I was too tired to have a logical conversation. This morning, I received a soft apology.. I had just read this blog yesterday and it came handy. ,. thanks! | Apr 11, 2013
excellent tips for the parents .... Thanks | Apr 10, 2013
Just read the article, bac talking from my daughter has been worrying me and also end up losing my temper in trying to discipline her.. here I found some great tips.. very well compiled, thanks.
+ Start A Blog
Top Parenting Blogs
Top Parenting Talks
Top Parenting question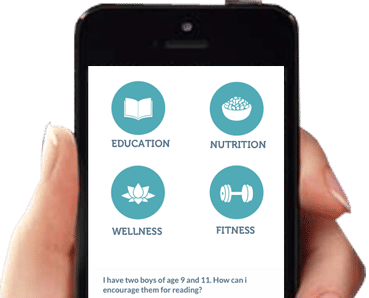 Download Parentune App
Please enter a valid number

{{trans('web/app_labels.text_Heading')}}
{{trans('web/app_labels.text_some_custom_error')}}
{{trans('web/app_labels.text_Heading')}}
{{trans('web/app_labels.text_some_custom_error')}}