Health
Pregnancy
How Does Meditation Help During Pregnancy?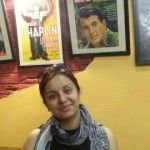 Created by Neha Gupta Mittal Updated on Dec 02, 2019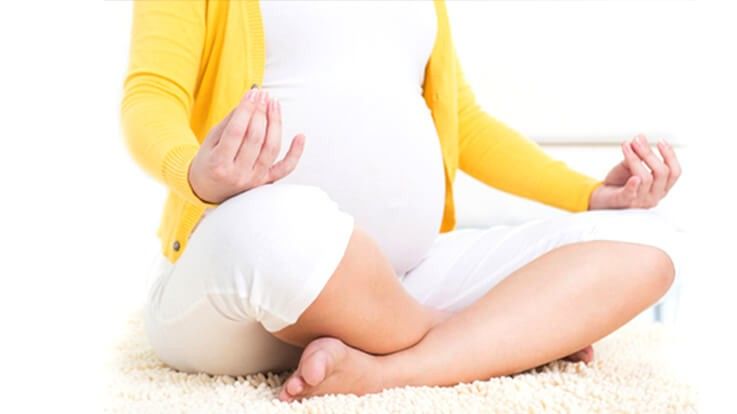 Hunger pangs, nausea, weight gain, acidity, uneasiness, skin tan…. So many changes, total hormonal havoc, weird symptoms, weirder feelings, and terrible mood swings. What is all this? I have changed so much!! Will I be back to normal again? How long will I have to bear? Unimaginable changes and at the end of it a tender little life in your hands, to cuddle, nurture and grow into a fine human being.
Each pregnancy is different and every mother-to-be is different so we can never have a proven method or process that can be used to deal with this. However, by far, information from experts and studies and my own personal experience shows that meditation is likely to affect pregnancy in a very positive manner.
What is Meditation?
Meditation in simple words is calming down your mind and the pace of your thoughts. The end experience is transformation and momentary separation from the surroundings and situations. Yes, that is where the magic lies; meditation allows you to control your temperament rather than being completely possessed by your pregnancy tantrums. It's the soul's plea to the mind to stop and breathe for a few minutes so that our thought processes become clear.
Where Can We Meditate?
Before discussing the techniques of meditation let me share with you the required setup. For each of the techniques discussed below, the posture should be sitting straight against a wall with legs crossed or sitting legs down on a chair with the lower spine touching the wall/chair. There should be a mat or a cloth on which you are sitting. The surroundings should be clean and quiet. It is a 15-20 minute process so closing the room door is also ok.
If you already have a child/children you need to explain to them that for that short span they should not bother you. In fact, you can also tell other family members that "I will be back in little time, am sitting for meditation." Even in the office, you can find a quiet corner and practice the same and yes don't worry about what others would think when you are sitting alone with your eyes closed. You are doing it for yourself and not for others.
When Should We Meditate?
Meditation in any form should be done before you start with your daily chores once in the morning, once in the middle half of the day i.e. noon and once at the time of sunset, late evening or before sleeping. One of the key requirements is that your stomach should not be empty and at the same time, it should not be too full. Thrice is ideal but you can start with once or twice also and observe the benefits. Meditation is a very open-ended act; each one does it differently and gathers a different level of composing, post the session.
However despite the thoughts and problems thrown up by pregnancy, one has to make it a point to meditate in routine or else its effect will fade away.
How to Meditate?
Meditation is an art. Ideally, each individual develops his/her own style of meditation. However, for those who have never ventured into this, I would offer some ways in which you can meditate.
1.  Choose a Rhythm – something that is calming in nature and soothes you. It can be a chant/mantra as well. Choose one that is simple to remember and recite…you don't want to keep getting stuck with pronunciations!
Close your eyes take a deep breath and chant for 15-20 times. Every time I start with a deep breath. Post the chanting, slowly open your eyes and you actually feel connected to the Universe and its possibilities.
2.  Chant OM – OM is considered to be the 'primordial sound'. Even before the material creation came into existence there was only the natural humming energy that resembled the sound of OM. The pattern would be chanting OM 21 times and every time you begin with a deep breath and chant as you exhale.
The first 7 times keep the 'Ooo" sound long and 'Mmm' very short like; Next 7 times keep both the 'Ooo' and 'Mmm' sound equal like; And the last 7 times keep the 'Ooo' sound short and 'Mmm' sound long. Don't forget to start with a deep breath and chant as you exhale. This is the technique that I practiced, and I actually felt connected to my baby inside. In fact, I used to inform my child by keeping a hand on my stomach, that "Mumma is now going to chant OM so chant along;"
3.  Practice Anulom Vilom Pranayam
Anulom Vilom for 10-15 min is also very effective. Anulom Vilom is a Pranayam technique, however, 10-15 rounds of the same leave you feeling refreshed and in control of your breath and prana (energy).  You can learn the technique from a qualified Yoga teacher.
4.  Guided Meditation
You get CDs of meditation which guide you step-by-step. The experience is that of a teacher making you meditate. It is helpful for those who are completely new to meditation and even those who tend to drift or deviate easily when they sit to meditate.
Why Meditation? - Benefits of Meditation
Is meditation good when pregnant? Yes, the following are the benefits of meditation while you are pregnant. Check these...
You are better connected with the fetus
You are in control of your mood swings
Your anxiety with respect to delivery and post delivery is less
You are in complete awareness of the changes in your self
You receive and absorb your meals better
You sleep better despite the uneasiness created by pregnancy
You experience elation and happiness that the new life is going to bring rather than symptoms and problems
Happy Pregnancy & Happy Meditation
This content has been checked & validated by Doctors and Experts of the parentune Expert panel. Our panel consists of Neonatologist, Gynecologist, Peadiatrician, Nutritionist, Child Counselor, Education & Learning Expert, Physiotherapist, Learning disability Expert and Developmental Pead.
Kindly
Login
or
Register
to post a comment.