Parenting
My second child was 'MY' decision! Created by Amrita Updated on Sep 08, 2015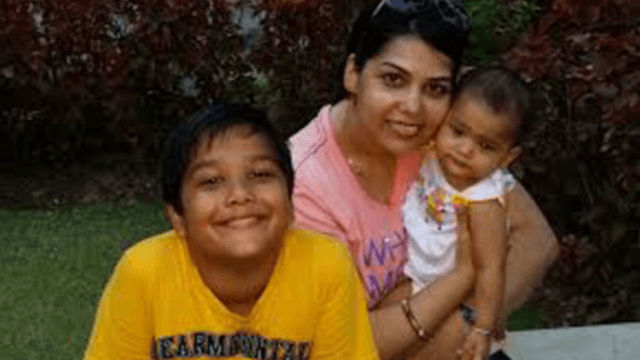 As I looked at the two fine lines in the pregnancy indicator which confirmed the presence of a new life inside my womb, I was blissfully amused. So here I go again! After loads of 'IF's and 'BUT's, I have taken the dive to be a mother all over again. Why did I want to go through this craziness yet again? There were few practical points which I applied before I reached into a level of acceptance to go through the ordeal again.
1) Is my body ready to be the creator of the little one again? As it turned out, second pregnancy was more difficult than the first one. I was always exhausted and was continually low on energy, leading me to take a break from my work much earlier than I had expected. But on the brighter side, I already knew what was to be expected which made me brave enough to try new ways of putting myself to ease. I was more adventurous with indulgence in food and intimate moments alike.
2) Is my first baby ready to take on this responsibility? My son had been the centre of the focus of both the parent's life for quite long, more than 6 years to be precise. To share the limelight with a tyke would have been difficult for him, but for the fact that I involved him in the baby's progress from the beginning. From trips to the doctor to singing lullaby to my oversize tummy to holding the baby with care and tenderness, he did it all with overflowing enthusiasm! Telling him consistently that the second baby is in fact a gift from God to all three of us to take care has definitely helped.
3) Is my career ready for the speed breaker again? For the career moms, a break in career is inevitable post increased maternal responsibilities. In my case, having a few years of gap has helped my career too, since I was able to recover from the initial setback and have been better off financially.
Apart from these logical and analytical points, there was ONE emotional push which led me to accept the challenges of motherhood one more time. Was it to quieten the nagging people who would lecture incessantly on completing the family with two children, but would conveniently cut corners when actual help is sought with the baby? Nah! Not really. Was it for my son, whom I wanted to gift a lifelong bond of blood, more so since I had got very close to my only sister over last couple years? Yes, to some extent. Was it not ME who wanted to feel the innocence of those little eyes, to bask in the toothless smiles, to get lost in that gibberish talk once more time? Wasn't it indeed my need to be completely wanted by another being for each of her need? Yes!! Definitely. The answer to the 'WHY' was indeed ME. And I am living this decision of twice motherhood with delighted contentment every single day!
Kindly
Login
or
Register
to post a comment. | Dec 18, 2015
Hi, It is absolutely fine to have 2nd child after 35. I am 39 and delivered my 2nd healthy baby girl in Sept 15. | Dec 18, 2015
Now I m ready for second child coz my son son is now 8+ nd now I want another baby. But I m getting difficulties to getting pregnant. My age is 33 as now. | Dec 18, 2015
hi parul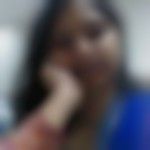 | Dec 18, 2015
Hello | Dec 18, 2015
am 35 now. my son is 3yrs . at this point am lil confused if to hv another baby or not. reason is . after 35, baby will b born of down syndrome etc. am worried. | Oct 14, 2015
Same is my case. my son is 6 yrs old n took d decision fkr second baby.. blessed wid a boy in aug 2015. | Oct 14, 2015
Lovely... I m still not able to reach this decision my son is already 6 now and I really want to hv second child but very confused whether to go ahead with it. | Oct 13, 2015
Megha, even I. have gone thru this turmoil in life as I have a 10 yr old son and a daughter who is just a year and half. Its our confidence that keeps us going. | Oct 13, 2015
Lovely..... congrats to you dear | Oct 10, 2015
Very well phrased. I felt my heart was poured out. Being a second time mom is much more fun than I had thought it would be. | Sep 20, 2015
Well written Megha.. Felt my emotions were penned down.. Feeling more happy and lively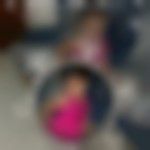 | Sep 15, 2015
Very well pen down.... Actually got lil confidence. N may be ur article z going to help me taking a firm decision for sure.... I m 35 n very much nervous n confused whether to tk second chance, since m hvng 4 yr daughter... M sure Parentune will surely be a good help... Good luck to you. | Sep 14, 2015
Very nice article Megha.. | Sep 11, 2015
Awesome article Megha, very well relate to it... have just conceived and can foresee the future happiness coming our way. I have a daughter of 5 years of age and she is so ready to welcome her sibling, everyday we enjoy so much with her as she is asking several question about the baby and amazed us with her way of thinking as you know children have their own way of interpreting things which is just so cute :) | Sep 10, 2015
Very well written Megha !! It was like I am reading an article written on MYSELF. I also have taken the decision for second child for my son (who was then 5 yrs). I was then was blessed with a beautiful angel (my daughter), who will turn 3 yrs very soon. And I can't forget that moment when he came to me in the room after seeing his lil sister and with a bright chirpy smile said 'Thank u mamma for the lovely gift'!! | Sep 10, 2015
Lovely article Megha... So relatable.... I have a 21 months old son... And have started thinking about the possibility of taking another dive into the whole 2nd baby thing... And we would be mostly waiting for a year atleast before we finalize upon this decision, It's something tht I really want from within.... And of course one of the important reason is also to provide a sibling to my son like u rightly said.... Ur article put a bigggggg smile on my face.... Thanks for writing this.. :-) | Sep 10, 2015
Thanks Megha, you wrote my heart out, my little one arrived in march 2015 and i am delighted to have him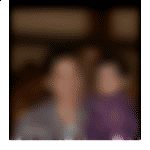 | Sep 09, 2015
Nice write up!!

{{trans('web/app_labels.text_Heading')}}
{{trans('web/app_labels.text_some_custom_error')}}
{{trans('web/app_labels.text_Heading')}}
{{trans('web/app_labels.text_some_custom_error')}}