Health
Infected By Omicron or Not? Get The Reports In 2 Hours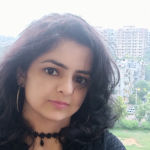 Created by Shikha Batra Updated on Dec 13, 2021 With the rise in cases of  Omicron in many states including Rajasthan, Maharashtra, Karnataka, Gujarat and Delhi, it was the need of the hour to develop a screening kit which was not just accurate but also gave the test results quickly. The ICMR team led by scientist Dr. Biswajyoti Borkakoty, have been able to successfully design a COVID-19 diagnostic kit to detect the new variant in just two hours and allay most of the concerns related to it of not just the medical fraternity but also the public at large.
A team of scientists of  ICMR Regional Medical Research Centre (RMRC), Dibrugarh, have been able to achieve the feat once again by  designing and developing this kit which can detect the new Omicron variant (B.1.1.529) in real time. The team led by Dr. Biswajyoti has developed this hydrolysis probe-based real-time RT-PCR assay for detection of Omicron, SARS-CoV-2 (COVID-19) new variant within 2 hours.  According to Dr. Borkakoty, the methods being used till now to detect the variant, required a minimum of 36 hours for targeted sequencing and 4-5 days for whole-genome sequencing. Also since the accuracy of existing RT-PCR kits to screen the new variant has been still uncertain, it became all the more important for scientists to come up with the plan B. 
The good news is that the kit developed by ICMR-RMRC for the Northeast region will now be produced on a public-private partnership (PPP) model. According to ANI, the kolkata-based company, GCC Biotech will produce this kit on a bulk basis thereby making it  a 100 percent made in India screening kit for detecting the new variant.
In his interview to news agency ANI, Dr. Borkakoty said "The tests are 100 percent accurate as has been shown by the internal validation.  The kit has been tested against specific synthetic gene fragments of the Omicron variant of SARS-CoV2 within two different highly specific unique regions of the spike protein and reference wild type control synthetic gene fragments."
ICMR-RMRC Dibrugarh became the third government laboratory with the help of a team of scientists led by Dr. Borkakoty in July last year to successfully isolate the SARS-CoV-2 virus.
Kindly
Login
or
Register
to post a comment. | Dec 16, 2021
Thank you for bringing new knowledge to everyone, it is very helpful. retro bowl unblocked