Celebrations and Festivals
Parents Day Carnival, 2014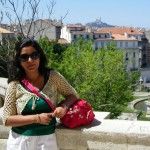 Created by Ankita A Talwar Updated on Aug 01, 2014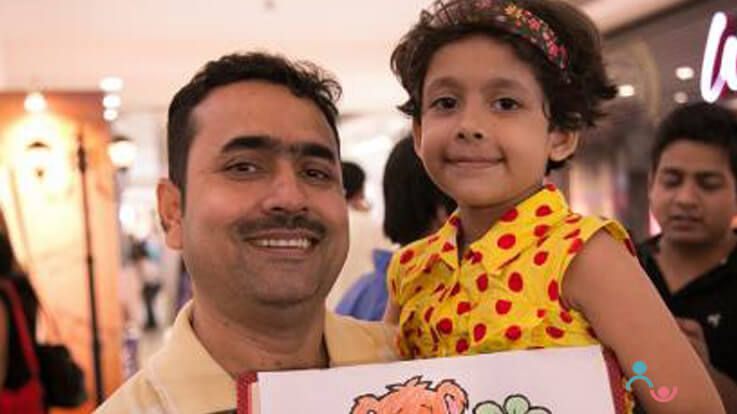 The second edition of Parents Day Carnival, on 26-27 July, 2014 at Select CITYWALK Delhi, was a roaring success for everyone. The event saw bundles of enthusiastic children participating in the children's activities, groups of satisfied parents from the workshops and also happy associated partner brands. The tow-day event was aimed at providing parents with enough information and support that will help them do more for their children.
In the words of Nitin Pandey, Founder, Parentune.com, "We are happy to share this format of Parent's Day focused on supporting the urban Indian parent. This is perhaps the only such proparent confluence in India. Being supported and joined by thousands of parents, it was perhaps the time for us to take things to the next level." For the site, the Parents Day confluence was a personification of itself. There were more than 5000+ parents who attended the event with 110+ attending the workshops.
The main focus of the event was the workshops and the children's activities.
Workshops

Divided across the 2 days, were 4 workshops, each based on the important aspect of parenting namely, food and nutrition, education and learning, child psychology and behaviour and pregnancy and childcare. Effort was made to keep the workshop focus relevant for parents, get the best of experts available to parents to maximise the inputs, and keep the workshop limited by seats so that each and every parent could be attended to individually.
On 26 July, the first workshop on the day was on
Nutrition and Food: The workshop focussed on a common problem area for parents—is my child eating enough? How do I add more value to his meals? How can I control junk? How do I make healthy food more appealing for him? The workshop was headed by reputed nutritionist, Ishi Khosla, and recipe and food blogger, Smita Gyan Srivastava. Both experts shared some valuable insights with parents through their presentations and later on patiently took parents questions and guided them.
This was followed by the
Education and Learning Workshop: The workshop began at 3:00 pm with some of the most renowned members of the education fraternity heading it. Steven Rudolph, Father of Multiple Natures, spoke at length on how to identify your child's interest and talent and how to nurture it. He also talked of toeing the thin line between the chid's passion and practicality of enabling him to provide for himself in the future. Sharing the platform with him was Ronny Gulati, an Outdoor Experiential Learning Expert, who talked of the importance of giving your children an exposure to the outdoors—how it boosts their creativity, their motor skills, and even their confidence. All-in-all a very insightful workshop and interaction.
27th kept the pace with 26th and got more value addition to parents through workshops on
Pregnancy and Childcare: The early hour of 11:30 on a Sunday, did not deter parents from coming to the workshop all ready and prepared to interact with experts. Both the experts, Dr Rinku Sengupta Dhar, gynaecologist and obstretician, and Dr Neha Joshi, paediatrician, shared some valuable information around pregnancy and childcare that left the parents more prepared for this delicate stage of life. Later they patiently answered parents queries, exposing some myths on the way and leaving parents wiser.
Child Psychology and Behaviour: One very grey area of parenting has been around Child Psychology and Behaviour where parents are looking around for answers on how to handle difficult children? How to say no to my child? How to best attend to my child? These are some questions which parentune attempted to get answered through the workshop. Dr Shelja Sen, Child Psychologist and Family Therapist's presentation took up these issues very effectively while she enlightened parents with the fact that we need to accept our children with all their goods and bads, equip them with correct skills, while also to be an effective parent, we need to take care of our ownselves. The other aspect of the workshop was collaborating with your child's school to get the maximum benefit which was dealt by Astha Mahajan, School Counsellor, very effectively.
Children's Activities
While the parents gleaned all this valuable information from the workshops, the children were taken care of in the children's activity area by some stimulating, skill building activities that were fun too. The two days saw story telling sessions, art and craft activities, and even color mining (painting pre-made clay animals and birds that children could carry home with them). But the most loved activity was the story telling session, where the booth was taken over by enthusiastic children mimicking the sounds of animals and birds. It was a delight to see so much of interest from the little ones.
Other Activities-
Partner brands: On the side, parentune was also running a Parents Day contest where parents could share their favourite activity and get awesome prizes in return. The first and the second prize was sponsored by the partner brand, Philips, who gave away an Air Fryer and a Juicer Mixer Grinder to the winning entry. Another partner brand that made its presence felt was Pigeon—a brand that echoes the ethos of parentune that of taking care of children in the best possible way. The Pigeon team gave samples of its products to parents and also explained them about their products. This left some parents wiser for choice.
All-in-all the two day event was not just a parenting extravaganza but an attempt by parentune to make child and parent bond stronger and help parents do more for their child. The great feedback from the parents, experts, brands, and all associated parties, communicated that this had been achieved and that made the event a success.
Kindly
Login
or
Register
to post a comment.
+ START A BLOG
Top Celebrations and Festivals Blogs
Top Celebrations and Festivals Talks
Top Celebrations and Festivals Questions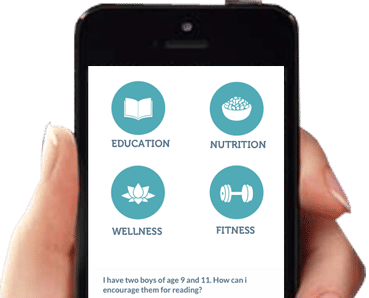 Download Parentune App
Please enter a valid mobile number.