Parenting
20 Positive things you must tell your child everyday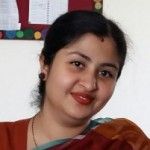 Created by Debashree Bhattacharya Updated on Dec 10, 2019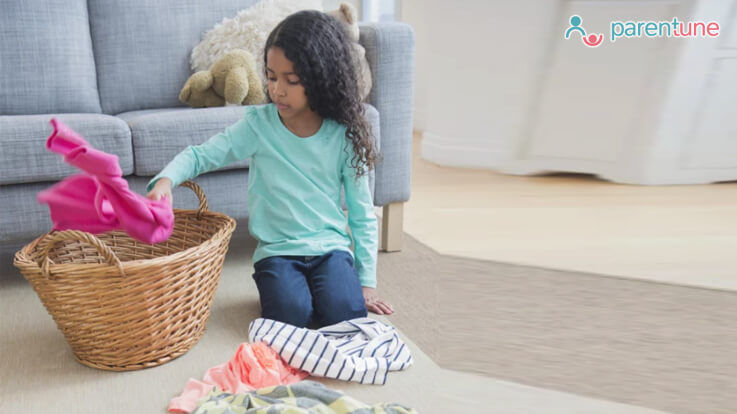 Once Chanakya said, "We must not be miser in telling sweet good words to our near and dear ones." And you all will agree with me that in the case of small children sweet and encouraging words boost confidence, self respect and motivation in them, which in turn results in creative imagination and positive thinking.
Children need your appreciation and acknowledgement of their efforts – no matter how small or insignificant it is for you. Your child is like a wet clay mould him as you want him or her to become and he or she will surprise you with his or her talents.
Why Is It Important To Appreciate Your Child?
Our behaviour towards our children casts a lot of influence in their character building. It is often found that a child who never received any appreciation tends to suffer from low self-esteem and confidence. Psychologists say that a person who often finds faults in others never received any appreciation or acknowledgement in his/her childhood.
Another group of psychologists opine that if a child does unnecessarily misbehaviour with elders just to draw their attention, it signifies that the child rarely gets appreciation from his/her parents in front of all.
What Happens When We Say Positive Things To Them?
Children always feel happy and valued if we say some positive encouraging sentences to them for their good deeds.
Things To Be Kept In Mind When Dealing With Your Child
As parents we have to keep in mind two things and those are.
Appreciation is a must: we must appreciate their performance, virtues and efforts without demeaning the credits of his/her friends and class mates. No comparison at all. There should be a clear explanation from our side behind our appreciative words...otherwise our children may develop a sense of over confidence or self satisfaction. They should not get an impression that acknowledgement and appreciation can be easily achieved. So we have to say, "l admire your honesty" or "lt was a great attempt from your side" rather than "You are a good boy/girl"
Emphasis on your child: We have to make them understand that as parents we are happy for what they are. Give emphasis on their moral virtues rather than academic achievements. Try to give them an impression that our lives are really colourless without them. We have to make them feel special for us. In this way they will learn the goodness of appreciation and acknowledgement. They will also develop a sense of thankfulness and gratitude for others

The 20 Positive Things You Must Tell Your Child Everyday

Here's a list of 20 htings that you must tell your child everyday

You make me proud:Say this sentence if your child shows any moral virtue like compassion, love etc to others.
Your words are meaningful:If your child express his/her personal opinion about any topic to you do not forget to say that your words are meaningful.
Your opinion matters:Ask the opinion of your child regarding some household job like the suitable colour for the walls of the drawing room etc.
You are precious to us:Small children also suffer from depression and insecurity. Cheer up your little one by telling him or her that he or she is precious to you.
It is an interesting question:It may be an embarrassing question asked by your child...but never scold and ignore him/her. Start your explanation with a sentence like it is an interesting question
l learn new things from you every day:Children like to play the role of a teacher at home copying their school teachers. They like to share new knowledge with their parents. Express your delight to your little teacher with a sentence like – I learn new things from you every day and see how he or she beams in confidence.
l believe in you:It is an important sentence. If you think your child is telling a lie to you – just say it as if you couldn't catch anything. It will develop a feeling of remorse in your child's mind stopping him/her telling a lie to you in future.
l love your creativity:Children like to explore various materials by giving them a shape and size like a photo frame made of an discarded CD etc. It may not be very impressive attempt but appreciate him/her for the creativity.
Nobody is perfect:If your child express his/her sorrow for not performing well mainly in a particular sport or exam, you can tell him or her that nobody is perfect and that you can try again.
We will try it again tomorrow:Most of the children can't accept their failure. They become upset if things don't coming in shape according to their expectations. It may be a drawing or a musical composition. Encourage your child by saying that there is always a tomorrow for a second, third and many chances like that.
l am so glad that you are here:Many of us instruct our children not to enter into a room where we elders are talking about or discussing an issue. We must not do it. First of all express your gladness to your child for his/her presence then you can politely ask him/her to excuse all of you for sometime.
Being your parent is a wonderful thing:Express your happiness and delight for being your little one's parent with a wonderful sentence like that being your parent is a wonderful thing that happened to me.
l can't wait to hear about it from you:When your child would like to describe his/her new experience about anything or how he/she spent the whole day in the school say this sentence and you will see how your child gives you a detailed experience of school to you.
That was really kind:If your child tells you that he/she escorted his/her friend to the infirmary when the latter met with an accident in the school, appreciate and acknowledge your child's sense of responsibility by saying that was quite helpful and kind of you .
l forgave you:We all do mistakes. So we must not drag a situation too lengthy where our little one had done a mistake or misbehave.
That was a really good choice:Ask your child to choose his/her own small stuffs like socks, toys, activity books etc. Appreciate his/her choice. It will develop a sense of responsibility and self-esteem in their mind.
You are helpful:Small children like to take active part in easy household work like arranging stuffs, making beds etc. Acknowledge their efforts and endeavour. Give them an impression that it had been a mammoth task for you that was done by your children.
l am listening to you:When your child is telling you something he/she may not feel that you are not paying attention to him/her as you are busy with some household job. Assure your child with a sentence like go on momma/papa is listening to you.
Seeing you happy makes me happy:This sentence will help you to tell your child how much their happiness matters to you resulting a better bonding and emotional attachment between you and your children.
We all make mistakes:If your child is sorry for performance in academics or he/she is expressing their mistakes in judging something or someone, we have to guide them by disclosing the fact that we elders also do mistakes like children.
It is good to be curious:Children like to ask lots of questions to us as curiosity is one of the key characteristics of this age. We shouldn't express our apathy or disgust to answer these questions. Support their curiosity it will help them to enhance their knowledge.

We should try to tell at least one of these sentences once in a day. Children like to copy their parents if we value their curiosity and efforts, consider them as individuals and show importance of their opinions and questions. I am sure that they will return back us all of these above mentioned qualities without any fail.
This content has been checked & validated by Doctors and Experts of the parentune Expert panel. Our panel consists of Neonatologist, Gynecologist, Peadiatrician, Nutritionist, Child Counselor, Education & Learning Expert, Physiotherapist, Learning disability Expert and Developmental Pead.
Kindly
Login
or
Register
to post a comment. | Sep 08, 2019
Lovely and very useful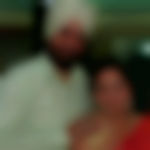 | Jul 11, 2019
Very very useful blog. As a parents we must appreciate our kids. Thanks for sharing this information | Dec 21, 2017
Dear Shweta, children like to watch cartoons as cartoons are full of excitement and fun. If you can provide these things through several activities, l am sure... your daughter will slowly divert from watching tv. For this you have to take active part. Since she likes to watch cartoons... 1) Name the character: write two descriptive sentences about cartoon characters in small piece of papers. Ask her to pick up a chit and tell you the name of the character. 2) Ask her to write any 5 positive words and 5 negative words about a cartoon character. 3) Give her an outline of a cartoon character in a piece of paper and both of you create a collage by tearing papers from magazines. 4) Ask her to help you in the kitchen and mention that you are going to prepare one of her favourite dishes. 5) Give her good story books. 6) Take her to the park for playing. AND THE MOST IMPORTANT ONE... 7) UNSUBSCRIBE ALL CARTOON CHANNELS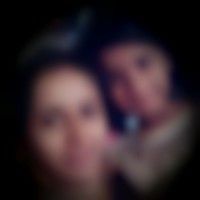 | Dec 19, 2017
Hi Debashree, your words are worthy. My 5 year daughter is lazy n watches TV with her grand parents most of the time. She is not interested in any physical activity. Could you help me | Nov 21, 2017
Hello Divya, Thanks a lot for your feedback. How old is she? If she can understand your words, start telling her from now " very soon we will go to a place where you will have many friends and you all will play and have fun together. You will like it very much... don't worry at all,mummy will take care of everything.. ". The main issue that you will face is your child's separation anxiety from you and her familiar environment and her sense of insecurity. For first 7days increase you duration at staying at Play school gradually starting from 30 minutes for the day one. Start showing her picture study books of various things... she will feel comfortable when she will find those pictures on the walls of her class room | Nov 21, 2017
Hi debashree, it's really a very nice article. I want to send my kid to school, so can u please advice me. I mean how and in what all ways I can make her ready. | Nov 20, 2017
Hello Agatha, children generally like to do those things that bring appreciation and applause for them. Whenever they will sing at home express your happiness and delight with a big round of applause. Organise small cultural functions at home. lnvite children of your children's age group for performing group musical events like dance drama etc. lt will enhance your children's confidence and enthusiasm. Stage fear will take time to go. If they are really interested in music you can appoint a teacher for proper training at home. Encourage them with small gifts. Don't do unnecessary corrections to their performance. Appreciate them for their efforts. Tell them "no-one is perfect... your efforts make me proud. "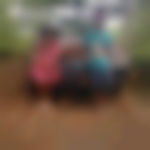 | Nov 20, 2017
when I see young kids singing,dancing in a stage or in front of others, I wish my children also do the same but they just refuse to sing and dance although they do that every time at home. how can I teach them not to be too shy or teach them do as I want them | Nov 20, 2017
Hello Neetu, thanks a lot for your valuable feedback. | Nov 20, 2017
thanks... very informative n helpful | Nov 20, 2017
Hello Padma, thanks a lot for your feedback. | Nov 20, 2017
Thank you so much... | Nov 19, 2017
Hello Rupal, thanks a lot for your feedback. l am glad that you considered my points important for all parents. | Nov 19, 2017
ultra important points for all parents. Thanks. | Nov 19, 2017
Thanks a lot Smita for your feedback. Hope this blog is useful for all of us. | Nov 19, 2017
Thanks a lot Shikha for your feedback. Your opinion matters a lot to me.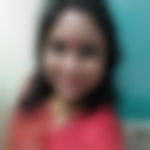 | Nov 19, 2017
Very important & useful article for all the parents.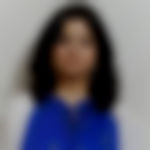 | Nov 19, 2017
amazing one Debashree! keep up the good work!!! | Nov 19, 2017
Hello Kavitaa, thanks a lot for your feedback. l am glad that you liked it.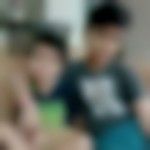 | Nov 19, 2017
very nice article... thanks .... | Nov 19, 2017
Hello friends, please ask questions freely if you would like to know anything.
+ Start A Blog
Top Parenting Blogs
Top Parenting Talks
Top Parenting question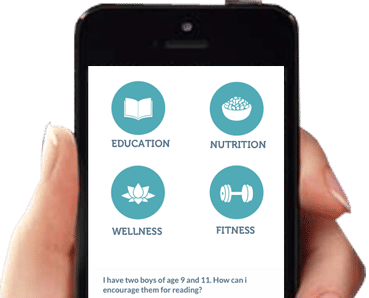 Download Parentune App
Please enter a valid number

{{trans('web/app_labels.text_Heading')}}
{{trans('web/app_labels.text_some_custom_error')}}
{{trans('web/app_labels.text_Heading')}}
{{trans('web/app_labels.text_some_custom_error')}}