Parenting
Things to Remember Growing Tolerance in Children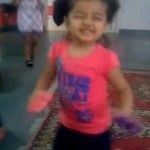 Created by Megha Chawla Updated on Nov 13, 2019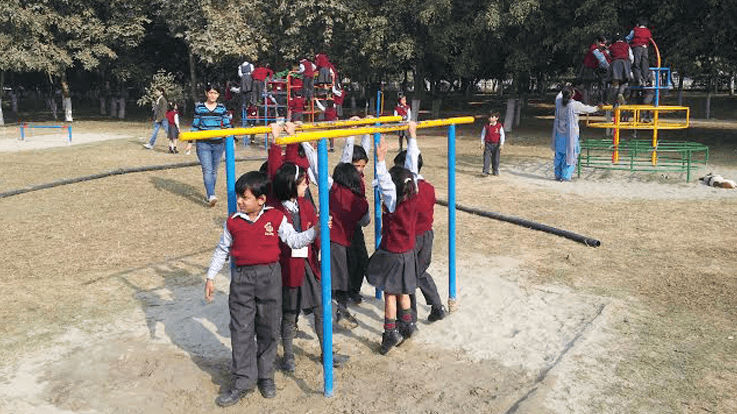 The inspiration for this week for writing this piece is the word 'intolerance'. We have been hearing this word all through this week now, haven't we? TV, radio, newspapers and social media has been abuzz with different opinions on the subject. Obviously, I too have an opinion on 'intolerance' and so does my husband but the big question here is, living in the same house do our opinions match? Hell no. And why should it, after all both of us come from very different backgrounds and upbringing.
So what if we live in the same house, both of us are entitled to different opinions on the same subject and we have learned to respect and live with this difference of opinion and that's what my definition of 'tolerance' is. 'Tolerance' to me is to be able to have an opinion, express it and at the same time respect other people's opinions.
How Can We Create a More Tolerant Environment & Tolerant Child?
And naturally, this is one of the few things that I really wish to inculcate in my daughter. Easier said than done, as these principles can be paradoxical especially when applied to children. Here are a few ways to raise a happy & tolerant child.
Teach Respect Other People's Opinion
So my first lesson as a parent is that if I want my daughter to respect other people's opinion, I need to first let her have an opinion, let her make her own choices and express those opinions, that in the true sense will make me 'tolerant' first and maybe then I will be able to inculcate the same in her.
Educate to Find the Middle Path to End-up Serious Debates
Besides, what she will also learn from, perhaps, is the atmosphere we have at home as a family, are we really tolerant of each other. Also, I feel the definition of 'tolerance' can be different for different people, isn't it? What may be normal for you may be the threshold for me, so how do we strike the right balance and find a middle ground? Well, we as parents both of us have been struggling to find that middle ground and have ended up having serious debates around how she should be reacting in certain situations. [Read - Ways to Say No to Your Child?]
One such common situation, which some of you too might have faced is the child being pushed around everywhere. My husband says our daughter is a 'sissy', as she is always the last one to get the swing in the park, gets pushed around by everyone and when other children hit her in school, she never hits back. So when these episodes started occurring too often is when we sat down to discuss the way forward.  My husband had two solutions to this, one that he goes to the school, complaint to the teachers and save his damsel in distress or teach her to hit back or push when someone hits or pushes her, to my surprise everyone around was resonating the same thing. So the question here is - Do I teach her to hit back every time - no by doing that I will only reinforce that an eye for an eye is the way to live.
If I tell her to go and complaint to teachers all the time, she will always look for others to solve her problems and that's one lesson I wish she never learns. So where is the middle ground here, how tolerant do I want to make her and to what? When I was in the dilemma someone said 'If all children in this world learn to hit and push imagine the kind of world we will leave for our children' alongside she also told me to appreciate how my child is and ensure she always remains that way.
Teaching Kids Not to Bully
Similarly, bullying in children is another such issue, which gets me to the crossroads and questions my definition of 'tolerance' again. Last week in the park, I saw a group of 4 boys aged around 8-9 teasing a North-eastern girl aged around 3-4 years calling her names. I couldn't stop myself and walked up to the boys and gave them a piece of my mind, but to my surprise half an hour later their mothers came knocking on my door only to tell me that it was none of my business as they were not teasing my daughter. My husband too told me to mind my business and avoid such situations in the future. Avoid? So If I see this happening again, I should just walk away and mind my own business. So what is the example I am setting for my daughter - to be passive to surroundings to her surroundings and escape when such a situation arises? Or stand up for herself or people in need and do something about it. Will this make her more 'tolerant'? [Read - How to Deal With A Child Who Is A Bully?]

I am assuming that a lot of us might have our own checklist of parenting goals and one common goal is to help our children to become thriving adults. The looming question here is how I want my child to thrive, what are the core values I want him to imbibe and am I as a parent giving her the conducive environment to let her have opinions, express them, make mistakes and learn or will I drag her in the battle of our wills as parents? In this tolerance vs intolerance saga, what do we think is the virtue of tolerance for a child and how do we inculcate it?
Kindly
Login
or
Register
to post a comment. | Dec 29, 2015
Hi there, its a sensitive topic I agree but yes we need to give our kids the right to raise their opinions. This will help to analyze situations and also let us know on their way of thinking. With regards to the teasing situation, I think you did the right thing to confront it. Females should be respected! In fact every person should be respected. We all have differences, but putting it in a right way is very important these days. Now with regards to tolerance question, it might vary in every situation. There is no single answer for it. For e. g. when you see your daughter is not getting a chance to play the swing, you can set a sharing concept in front of them. I have faced the same thing when my son used to go to park. He used to wait and never used to get a chance. Then I intervened once and asked the kids to follow the queue and sharing concept. Next time when he went, he himself waited for sometime and then asked them to follow the queue concept as its common park and not an individual one. Kids need a way to be shown. :) Teaching them to be aggressive is never a solution. | Dec 16, 2015
Hi there, But I am still waiting for the above topic way out by anyone who has some tips on the same .. | Dec 16, 2015
Really surprised to hear that parents of those boys came knocking your door. We need to teach our boys to respect the other gender... If that lesson is not taught at home, I doubt if they will ever learn it in their life time... | Dec 13, 2015
very well said nowadays more than kids it,s their parents who are intolerant ,i had same issue when my son was called by nick names when i talked to kid ,later on in next ptm teacher told me that parent was angry so mam as a personal advice to better be on safe side ,as a teacher i don,t want to see your bright son to be draged in some contreversies,i think all schools should have some couselling for parents also once in three months , | Nov 30, 2015
Very apt question, more than handling children, it becomes difficult handling educated parents of the children. My wife too experienced such situation while picking 3 yr old child from playgroup. One another child was kicking him and when asked you should not do this, his father rudely replied back, please mind your own business.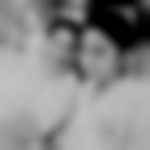 | Nov 30, 2015
U hv raised a very apt question. How much of tolerance should b taught and how is the core question.
+ Start A Blog
Top Parenting Blogs
Top Parenting Talks
Top Parenting question

{{trans('web/app_labels.text_Heading')}}
{{trans('web/app_labels.text_some_custom_error')}}
{{trans('web/app_labels.text_Heading')}}
{{trans('web/app_labels.text_some_custom_error')}}