Education and Learning
School phobia in children on returning to school : Tips for parents to help them deal with anxiety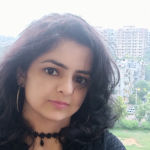 Created by Shikha Batra Updated on Apr 07, 2022 "I am scared to go back to school, Mumma, can I continue to stay at home and do homeschooling, "said Anajli, a 6th class student of a Private school to her mom on hearing the news of reopening of schools from April 4.
"School doesn't seem interesting to me anymore, wish we could continue with online classes forever," exclaimed Sumit, a class 8 student of a Private school in  Delhi. 
Two years of digital learning and staying at home has made children anxious about going back to physical school. Not all children are welcoming reopening of schools with a happy heart and rather feel stressed out stepping out of their comfort zone. The above two school childrens' anecdotes are the perfect examples of how students across the globe feel underconfident to reconnect with schoolmates and teachers due to school closures owing to the pandemic and wish for the online classes to continue. Children are jittery to return to school as they are just not ready for in-person learning.  
During the Covid-19 pandemic, children had no physical access to friends, schoolmates, teachers as well as their relatives. The co-curricular activities such as dance, music were being conducted online on a digital platform with no opportunity for outdoor games and socialization. All this and much more led to boredom, frustration, anger and stress which exacerbated the mental health and anxiety due to the pandemic.
Some of the reasons for school-phobia in children include:
Some children have lost a family member to COVID and are finding it difficult to deal with the loss.

There is uncertainty about the future as there is already speculation going on by experts of the 4th wave happening in India anytime this year, keeping in view the surge of cases in China, South Korea and other countries..

Children are finding it difficult to step out of the comfort zone of their home as they have got used to attending online classes sitting in their bedroom or drawing/dining room instead of the classroom. 

They are finding it difficult to deal with separation anxiety after staying 24/7 with their parents and other family members for around two years now. 

They feel under pressure meeting the social and academic demands of school such as following a fixed time table, performing well in tests, bullying in school by schoolmates etc.

They may feel under stress due to some of the changes they may expect at school, such as needing to wear a mask, physical distancing from friends and teachers,  etc.
Tips for parents to help their child deal with School-phobia:
Calm yourself down first by getting updated about the recent positive developments on COVID from authentic sources and not going by hearsay. 

Model acceptance of anxiety as well as uncertainty and teach them on how to deal with the same constructively as children  take their emotional cues from the key adults in their lives.

Refrain from sharing your concerns and fears in front of your child or watching every news related to COVID in front of your child.

Designate a "worry-hour" which need not be during  mealtime or just before sleep time wherein the child can share his concerns. Give him/her a patient ear, empathize with the child and reassure them.

Be mindful of how you communicate your thoughts and feelings to your child about their returning to school.

Share with them why it is important for them to return to school.

Show empathy and validation for your child while s/he is feeling anxious rather than mocking them or calling their behavior childish. 

Share with them how you work to face your own fears, by talking with them about a coping strategy that works out well for you.

Help them identify situations which provoke anxiety in them for instance- talking to teachers face to face, reconnecting with friends etc. 

Help them with plans how they could cope with that particular anxiety-provoking situation at school by doing role play or a mock drill. 

Bring their focus on things which your child loves in school such as doing any activity, socializing, etc.

Teaching them how to handle anxiety with the help of coping strategies such as visualization, imagery, reverse counting, deep breathing exercises,progressive muscle relaxation etc.

Try to help them build familiarity with school, teachers, classmates even before physical school begins by helping them connect with them virtually or in-person.

Arrange a visit to the school before school reopens.

Be proactive and partner with your child's school.

Seek help from the counsellor or a psychologist if the child is finding it difficult to deal with school-related anxiety.

Praise them for their efforts for trying to deal with anxiety provoking situations at school.
When should parents be concerned and seek help from a professional :
If anxiety starts to interfere with your child's learning.

Child who was prior to the pandemic doing good in studies is getting poor grades and is no longer interested in studies.

Child insists on staying at home more often by missing school which is affecting his/her attendance.

If the child is no longer excited for activities which s/he was prior to the pandemic.

Child prefers to remain aloof most of the time and is showing  behavioral changes.

Child is showing frustration by throwing away things, yelling, picking up fights for no evident reason, having negative thoughts, getting aggressive and/or is finding it difficult to control anger.

If your child is getting panic attacks or is sweating profusely while getting ready for school or even while talking about returning  to school.

Child is getting anxious while interacting with friends, schoolmates and teachers whom s/he was comfortable talking to earlier.

Child is not able to sleep well at night or is sleeping for a longer duration than usual.

There is a loss of appetite.

There is a noticeable  loss of weight.

If it is affecting child's physical health wherin s/he is making frequent complaints of headaches, stomachaches, throwing up, sweating, etc. 
School is a place where children need to be, it's a place where they can thrive and grow. School-phobia can hinder their overall development and learning. Parents in collaboration with school teachers and counsellors can help their child deal with school-phobia and readjust in school.
Kindly
Login
or
Register
to post a comment.
+ Start A Blog
Top Education and Learning Blogs
Top Education and Learning Talks
Top Education and Learning question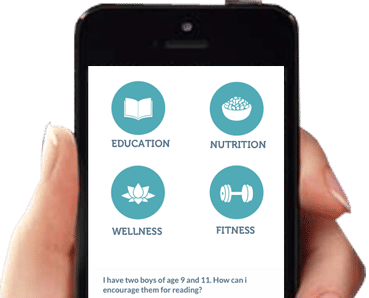 Download Parentune Plus App
Please enter a valid number

{{trans('web/app_labels.text_Heading')}}
{{trans('web/app_labels.text_some_custom_error')}}
{{trans('web/app_labels.text_Heading')}}
{{trans('web/app_labels.text_some_custom_error')}}