Parenting
Securing Your Child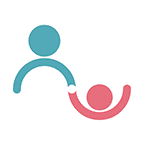 Created by Parentune Support Updated on Dec 04, 2014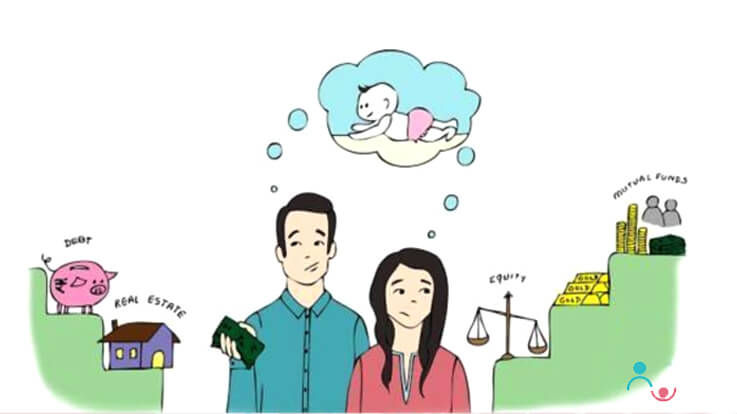 This is the second part of the series of blogs, where we attempt to educate parents, on planning right for the child's future, securing Your Child's Future. The blog here explains the goals to set and the various costs to consider when planning for the education of your child.

1. What if there is a delay to start saving?
Let us see how starting late can cost you big. Let us assume that your daughter is 2 years old and you want to save for her MBA when she is 22. If the current cost of MBA is assumed as Rs.10 lakh, it will cost Rs 46.61 lakhs when she is 22 assuming costs rise by 8% every year (inflation). If you start saving now in mutual funds (to accumulate Rs 46.61 lakhs over 20 years) assuming an average return of 12% per annum, you need to save Rs.5,067 per month. If you delay to invest, the amount you need to save every month goes up. Say you start investing when your child is 8 years old (delay of 6 years), you would need to invest Rs.11,271 every month and if you start even later when she is 12 years old (delay of 10 years), you have to invest Rs.20,805 every month. (The above are indicative numbers and provided for illustrative purposes only.)

2.What are the various costs associated at various life stages for a child?
While we have looked at the example of education costs, some indicative costs associated with children's education and other goals are shown in the table below -
Costs at different Life Stages of a Child
Pre-Birth Medical cost 1-2 lakhs
Pre-School 0.5-1 lakh
Pre-Primary School 1-3 lakhs
Primary School 2-5 lakhs
Secondary School 2-5 lakhs
Junior College 1-2 lakhs
Professional Course 5-20 lakhs
Post graduate studies 5-15 lakhs
Overseas education 50-100 lakhs
Wedding 10-20 lakhs
Source – Internal Estimates, actual costs may vary
Some of the above expenses are estimated for multiple years like say pre-primary school expenses are estimated for a 3-year period, professional course estimates are for a 3-5 year period, etc
The above costs are indicative for private non-aided schools and do not include fees for private coaching, competitive exams, excursions, extra-curricular activities, etc and provided for illustrative purposes only.
3.How do you save for your child's education?
By now you realise that besides setting goals and starting to save early for your child's future, you also need to save differently for different life stage requirements. You may invest in equity mutual funds for long term goals and debt or hybrid (mix of equity and debt) mutual funds for short to medium term goals. Depending upon your risk taking ability you may choose the type of mutual funds. For example, you may choose international equity funds if overseas education is a goal. One of the best ways to accumulate the corpus is by regularly investing in mutual funds through a Systematic Investment Plan (SIP).
4. What are the other aspects to be kept in mind while investing for your child's goals?
a) Track your investments - It is generally seen that investors tend to ignore the critical part of monitoring the mutual fund performance over a period of time. Since mutual funds are not assured returns products but market linked, it is important to track their performance in case there are any non-performers over time.
b) Avoid withdrawals: Investing for your child's education is a high priority goal, so remember that you should not withdraw any money from your investments at any cost. Even if you are short of funds or need emergency funds, avoid withdrawals from investments earmarked for goals. Such withdrawals will reduce the final corpus and lead to a shortfall in the goal amount.
c) Add windfalls: All of us receive some sort of windfalls once in a while, which could be a work bonus, tax-refunds and so on. Normally one tends to plan in advance where to spend a windfall even before he gets it. Instead of spending all of it, you may use a portion to boost your kid's education portfolio. This will help achieve your goal more comfortably.
d) De-risking as the goal nears: As you near your goal, you need to sell your riskier investments and replace them with less riskier investments (for example replace equity with debt). What this does is that it protects your portfolio in case of a sudden market meltdown and ensures that your investments do not lose value drastically when your goal is near.
5.How does one manage critical exigencies (risks) like goals not being achieved?
The risk of not achieving goals in case of sudden demise or disability of the family's bread winner is a major risk. For this, it is important to insure self and family for life and health. Life insurance is best achieved through a term insurance policy and not necessarily by an endowment or money-back policy. The money received from the life insurance policy must be able to meet all future goals in case such an exigency does occur.
In summary, planning in advance and disciplined investments will enable you to fulfil your dreams for your little ones.
Author : Interview with financial expert
An investor education and awareness initiative by Franklin Templeton Mutual Fund
Mutual fund investments are subject to market risks, read all scheme related documents carefully.
Franklin Templeton Mutual Fund has provided inputs to this article as a part of it investor education and awareness initiative. This article is dated November 4, 2014. Information contained in this article is not a complete representation of every material fact and is for informational purposes only. Regulatory/ taxation details are provided on a best effort basis and are as per the existing laws and subject to change from time to time. The recipient is advised to consult an advisor/ tax consultant prior to arriving at any investment decision.
Kindly
Login
or
Register
to post a comment. | Dec 17, 2014
Nice article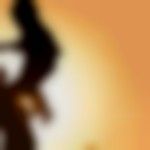 | Dec 11, 2014
schooling itself is so expensive. so planning for higher education has become really important. | Dec 09, 2014
2nd question was really helpful. | Dec 09, 2014
this seems to be a very helpful idea... planning ahead for future. we never think about it really. we only think upto school. | Dec 09, 2014
this seems to be a very helpful idea... planning ahead for future. we never think about it really. we only think upto school. | Dec 09, 2014
Great ! Child education these days have become so expensive that planning it in early years has become indispensable.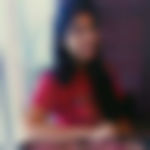 | Dec 06, 2014
Liked it

{{trans('web/app_labels.text_Heading')}}
{{trans('web/app_labels.text_some_custom_error')}}
{{trans('web/app_labels.text_Heading')}}
{{trans('web/app_labels.text_some_custom_error')}}