Parenting
Shades of an imperfect motherhood Created by Kriti Kuthiala Updated on Mar 09, 2021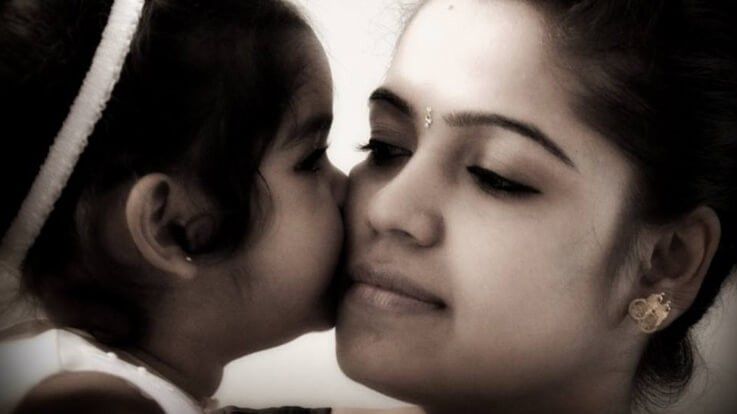 Motherhood is a different experience for everyone. It's an extremely complex and labyrinthine process--it is every mother's intensely personal heaven and hell all rolled into one. The physical discomfort of pregnancy, and everything that comes after—the sleep deprivation, mood swings, lethargy and the mental pressure of always being under the scanner—is something every mother faces and I think, shall keep facing until we develop into a society where motherhood is dealt with more sympathy than judgment.
When I had my daughter, I realised how sprawling is this wretched nexus of unsolicited advice. Everyone has an opinion to give and apparently, you as a new mother aren't doing anything right. I got tips on how to make my 2-day-old daughter (yes...she was barely a couple of days old) more beautiful by making her facial features sharper, how not to cuddle her when she cried because I would be fostering a habit that would trouble me later and so on…Sometimes I used to end up laughing at them when alone with Ella, my daughter. But most of the times, they made me angry and frustrated.
I remember there was a particularly difficult phase when she had just completed two months and had stopped sleeping through the night. One entire night I held her with her head resting first on my shoulder and then on my bosom. It was raining heavily and as I sat by the window listening to the sound of the falling rain (which in fact used to put her to sleep), between her intermittent bouts of waking up, I wondered how long would it be before she would outgrow my lap. That very moment, I decided to let the tongues babble and go deaf to all the judgmental advice. I needn't be a perfect mother for everyone else- I just needed to be good enough for my little one.
 Motherhood is made out to be this state of eternal bliss of some kind, which it is not. There are days when you regret having decided to have a child, because life in that particular instant seems to be tangled in knots that can't be undone. For some, these instants are fleeting but for some, they stay on longer. Despite all the help that may be arranged, many a times hormones and emotions play havoc  and we do get frustrated and angry and sad and miserable and alone, sometimes all at the same point. Our life is totally altered and sometimes we miss the way things used to be. That doesn't mean we do not love the way it is presently. Post-partum depression isn't a thing recognised in the Indian society. Thousands of women have been bearing children before us, thousands shall do it after we are long gone - that's what women are supposed to do. What's the big deal? The big deal is that you need to let the mother know that it is okay to be human; it's fine to lash out because she is physically and mentally strained and more so, try to let her know that she doesn't have to be guilty of not being able to live up to the perfection that is motherhood.
Majority of us love our children. We also know the importance of discipline in a child's life. And no one can dismiss that tinge of embarrassment when your child misbehaves in public. All of us try to endow our children with values and the sense of right and wrong and more often than not, have to be strict with them for this. I find it daunting and terribly difficult to be a strict parent and I believe, it isn't easy for anyone else either. Yet, I tell myself that I have to. Ella is going to complete two years this July. Like most of the children her age, she is extremely obstinate and tries to experiment with methods to get her way. It's a heart wrenching experience for me to see her cry for long periods of time while she goes about creating a racket, exhibiting behaviour that's quite common for children of her age. I have been preparing myself for dealing with this ever since she was born. I had told myself that I would stick to patient and prolonged indifference to this behaviour. You don't need to tell me that she needs to be disciplined- I know it already. I also know that it won't happen overnight and that it's a process, not a make-over. You also don't need to tell me how your children weren't this wayward when they were this young. I am not the kind of parent who likes to hear only good things about her child but this particular piece of information doesn't help my problem at all. Instead, it tends to chew on my patience, that's already hanging by a pretty thin thread, when it comes to handling my child's tantrums. I am hoping her to snap out of it when we will be able to converse more effectively with each other. All these issues are the ones that keep confronting me every single day as a mother and I presume, a lot of mothers may be facing the same dilemmas.
But there's a very important responsibility that we shoulder – not letting the children overwhelm us and our lives so that we do not end up resenting them for the same. My child is my world, only mine so it's idiotic to assume that everyone I meet shall be interested in what new thing my child did or learnt recently. We must try to have a space that is not inhabited by the thoughts of our children, that let us have our freedom as individuals too – not just a mother.
All children are different and must be allowed to be so. So the moment I stop comparing my child to others', I will give her a gift that both of us will relish for life. Why is she shorter than most of children in her class? Why hasn't she started talking as yet? If anther mom could potty train her child fully by the first year, why is mine taking so long?  Incessant questions and unreasonable demands that wreck your peace of mind. Do away with them. You don't have to spell everything for your children - give them some credit, let them learn things on their own as well. Let it be…let your child be. Be open to criticism when it comes to your child but don't act on it hastily. Bring them up the way you want – cuddle, kiss, hug, laugh, play, act like fools, chide, yell, cry – do whatever your heart desires because it's okay. Your child will love you for your love and time. Being a perfect mother is not as important as being a confident and de-stressed one. Feel proud of every new milestone that she hits because she's only going to do it once for that particular breakthrough. The 'firsts' are always special and shouldn't be lost in the myriad of hopes for the 'nexts'.
This content has been checked & validated by Doctors and Experts of the parentune Expert panel. Our panel consists of Neonatologist, Gynecologist, Peadiatrician, Nutritionist, Child Counselor, Education & Learning Expert, Physiotherapist, Learning disability Expert and Developmental Pead.
Kindly
Login
or
Register
to post a comment.