Parenting
Shades of an imperfect motherhood Created by Kriti Kuthiala Updated on Mar 03, 2017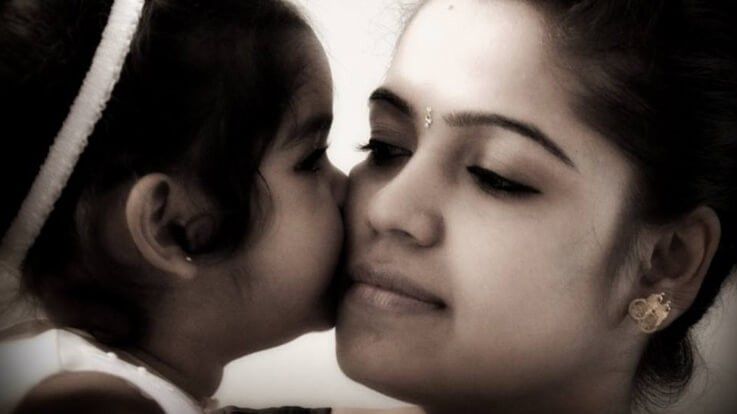 Motherhood is a different experience for everyone. It's an extremely complex and labyrinthine process--it is every mother's intensely personal heaven and hell all rolled into one. The physical discomfort of pregnancy, and everything that comes after—the sleep deprivation, mood swings, lethargy and the mental pressure of always being under the scanner—is something every mother faces and I think, shall keep facing until we develop into a society where motherhood is dealt with more sympathy than judgment.
When I had my daughter, I realised how sprawling is this wretched nexus of unsolicited advice. Everyone has an opinion to give and apparently, you as a new mother aren't doing anything right. I got tips on how to make my 2-day-old daughter (yes...she was barely a couple of days old) more beautiful by making her facial features sharper, how not to cuddle her when she cried because I would be fostering a habit that would trouble me later and so on…Sometimes I used to end up laughing at them when alone with Ella, my daughter. But most of the times, they made me angry and frustrated.
I remember there was a particularly difficult phase when she had just completed two months and had stopped sleeping through the night. One entire night I held her with her head resting first on my shoulder and then on my bosom. It was raining heavily and as I sat by the window listening to the sound of the falling rain (which in fact used to put her to sleep), between her intermittent bouts of waking up, I wondered how long would it be before she would outgrow my lap. That very moment, I decided to let the tongues babble and go deaf to all the judgmental advice. I needn't be a perfect mother for everyone else- I just needed to be good enough for my little one.
 Motherhood is made out to be this state of eternal bliss of some kind, which it is not. There are days when you regret having decided to have a child, because life in that particular instant seems to be tangled in knots that can't be undone. For some, these instants are fleeting but for some, they stay on longer. Despite all the help that may be arranged, many a times hormones and emotions play havoc  and we do get frustrated and angry and sad and miserable and alone, sometimes all at the same point. Our life is totally altered and sometimes we miss the way things used to be. That doesn't mean we do not love the way it is presently. Post-partum depression isn't a thing recognised in the Indian society. Thousands of women have been bearing children before us, thousands shall do it after we are long gone - that's what women are supposed to do. What's the big deal? The big deal is that you need to let the mother know that it is okay to be human; it's fine to lash out because she is physically and mentally strained and more so, try to let her know that she doesn't have to be guilty of not being able to live up to the perfection that is motherhood.
Majority of us love our children. We also know the importance of discipline in a child's life. And no one can dismiss that tinge of embarrassment when your child misbehaves in public. All of us try to endow our children with values and the sense of right and wrong and more often than not, have to be strict with them for this. I find it daunting and terribly difficult to be a strict parent and I believe, it isn't easy for anyone else either. Yet, I tell myself that I have to. Ella is going to complete two years this July. Like most of the children her age, she is extremely obstinate and tries to experiment with methods to get her way. It's a heart wrenching experience for me to see her cry for long periods of time while she goes about creating a racket, exhibiting behaviour that's quite common for children of her age. I have been preparing myself for dealing with this ever since she was born. I had told myself that I would stick to patient and prolonged indifference to this behaviour. You don't need to tell me that she needs to be disciplined- I know it already. I also know that it won't happen overnight and that it's a process, not a make-over. You also don't need to tell me how your children weren't this wayward when they were this young. I am not the kind of parent who likes to hear only good things about her child but this particular piece of information doesn't help my problem at all. Instead, it tends to chew on my patience, that's already hanging by a pretty thin thread, when it comes to handling my child's tantrums. I am hoping her to snap out of it when we will be able to converse more effectively with each other. All these issues are the ones that keep confronting me every single day as a mother and I presume, a lot of mothers may be facing the same dilemmas.
But there's a very important responsibility that we shoulder – not letting the children overwhelm us and our lives so that we do not end up resenting them for the same. My child is my world, only mine so it's idiotic to assume that everyone I meet shall be interested in what new thing my child did or learnt recently. We must try to have a space that is not inhabited by the thoughts of our children, that let us have our freedom as individuals too – not just a mother.
All children are different and must be allowed to be so. So the moment I stop comparing my child to others', I will give her a gift that both of us will relish for life. Why is she shorter than most of children in her class? Why hasn't she started talking as yet? If anther mom could potty train her child fully by the first year, why is mine taking so long?  Incessant questions and unreasonable demands that wreck your peace of mind. Do away with them. You don't have to spell everything for your children - give them some credit, let them learn things on their own as well. Let it be…let your child be. Be open to criticism when it comes to your child but don't act on it hastily. Bring them up the way you want – cuddle, kiss, hug, laugh, play, act like fools, chide, yell, cry – do whatever your heart desires because it's okay. Your child will love you for your love and time. Being a perfect mother is not as important as being a confident and de-stressed one. Feel proud of every new milestone that she hits because she's only going to do it once for that particular breakthrough. The 'firsts' are always special and shouldn't be lost in the myriad of hopes for the 'nexts'.
Kindly
Login
or
Register
to post a comment. | Jan 14, 2020
I m a mother of 7 yr old boy, and a 2 month old girl, Seriously after listening to everybody during the brought up of my elder1, i spoiled him, n now hv decided to turn deaf towards others while raising the 2nd one | Jan 14, 2020
Loving it... I m first time mom of baby girl turned 1 year a sat before. This is what I experienced in last one year and changed me a lot towards people. But was unable to explain it so well. I need this exactly | Jan 14, 2020
Thanks for sharing.... | Dec 01, 2019
I'm a first time mother my baby girl turned 2 months old and this article is exactly what I needed | Dec 01, 2019
This write up is nice, just what every mother needs to know, especially first time mothers. | Nov 30, 2019
Awesome blog | Nov 30, 2019
Love this | Aug 04, 2019
👍👍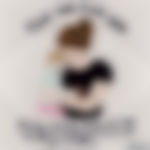 | Aug 04, 2019
👍👍👍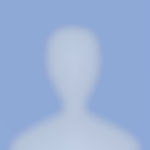 | Aug 03, 2019
Awesome blog.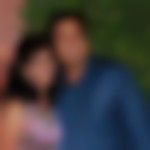 | Aug 03, 2019
very motivated and inspiring really like your blog | Aug 03, 2019
this was so so relatable n asserting .... n it came through at a very good time.... very well put ... Thanks ....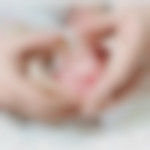 | Aug 03, 2019
👍👍 | Aug 03, 2019
confident blog its was relaxed impact on me ......thank u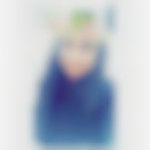 | Aug 03, 2019
amazing article ..... beautifully put into words...... can totally relate to it | May 31, 2019
gcfrrŕrr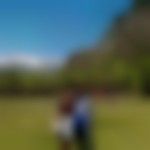 | May 31, 2019
I felt there is no link between the title and the content of the post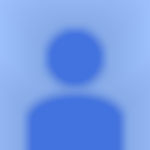 | May 30, 2019
ll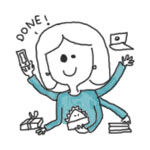 | May 30, 2019
dharani awareness isn't there in India and the sad part is that your families dont understand | May 30, 2019
100% true lack of awarness regarding post-partum depression in India is the saddest part. Even I have exprienced the post-partum depression but friend of mine has guided me. so I thought I would do same if anyone have these symptoms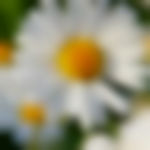 | Nov 08, 2018
Very true...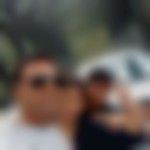 | Jul 15, 2017
i really felt nice reading this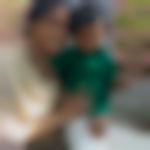 | Apr 13, 2017
awesome write up. | Apr 05, 2017
so good to read experience of someone who has been through it all.. my baby is just 1. 5 month and what you have written is so much of a learning for new mums.. specially the last line.. dont let the anxious wait for next milestones make you lose out on the pleasure of firsts.. cheers lady!!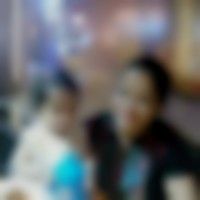 | Mar 05, 2017
Very true as I also can relate my situation to the same | Mar 05, 2017
Thanks for sharing your thoughts.. very well written.. most of the parents expect a lot from their children and they cannot accept things in the way it is and end up in unwanted stress.. your thoughts will really change many of the parents attitude towards their kids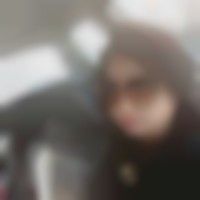 | Mar 04, 2017
I can relate to each n every line of this blog.. awesome!!! | Mar 03, 2017
very said n informative too ... Comparison z d nly mistake wich most of the parents do n after reading dis article m sure even dey r gonna mature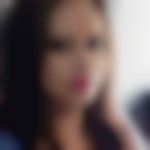 | Mar 03, 2017
Nice blog | Feb 28, 2017
wonderful article.... I think all new moms can relate to this....... | Feb 27, 2017
Every single word tells the story of every new mother. i enjoy to the fullest with my 9 month daughter and ignores what anybody advices. | Feb 27, 2017
Totally agree and read it at the perfect time when I was feeling so stressed raising one year old twins | Feb 27, 2017
Very well written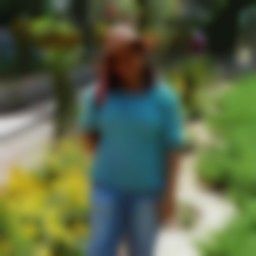 | Feb 27, 2017
very well written | Feb 27, 2017
very well articulated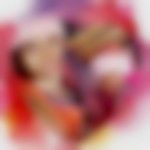 | Feb 27, 2017
really vry true ... | Feb 27, 2017
Monikaporwal@60gmail .com
she is not eat food wt to do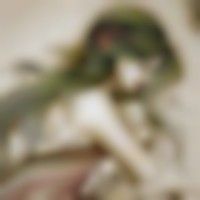 | Feb 27, 2017
hope true words of newly moms | Feb 27, 2017
I hope I could tell people around to keep their theories and solutions to themselves. but knowing better I know they won't stop. So it's high time that we stop trying to take every single thing they say to heart. My mother keeps complaining that my baby who s just 3 1/2 months old hasn't flipped yet. what am I supposed do??? I went through that phase of getting frustrated asking the doctor if anything is wrong with my baby and googling all sorts of bullshit to help my baby flip. Finally I am done. I decided I don't care. my baby will turn when she feels like doing it .she has her own growing speed and l need to respect that | Feb 27, 2017
true lines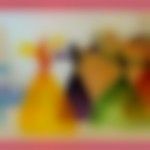 | Jan 19, 2017
nicely written.. | Dec 08, 2016
so nicely written. love the way how u expressed deep feeling of mother and specially many of these thoughts and feelings new moms are unable to express with anyone else. so you increase the confidence of all the moms who r reading ur blog. keep writing. | Nov 30, 2016
happened in my life too... I thought the same way u felt like.. parenting should cum through our own thing like an art nt through free advice from our surroundings..... | Nov 06, 2016
true | Nov 06, 2016
Nicely put. These thoughts are shared by most new mothers.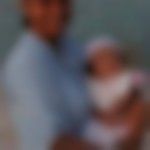 | Oct 18, 2016
beautiful.. uv brought out almost everythin and more what a new mother goes thru.. actually u quite spoke my mind.. it was a pleasure reading ur blog.. keep writing..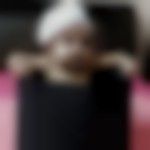 | Oct 07, 2016
my daughter is 8. 5 month old , shez a happy child reaching every milestone at time but after six mo th she doesnt have food properly, as she is bf chhild so shez not vry chubby but now shez becoming lean but her activities r not compromised, but now shez refused every single thing which i offer to her , only take breast milk. till now i was patient but now i feel very frustated . her weight is 7. 85 . i m very much worried how to give her food. shez teething also | Sep 30, 2016
wow .... beautifully written .... hats off to u ..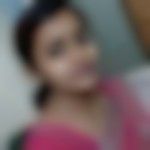 | Sep 08, 2016
yes u r right in each and every word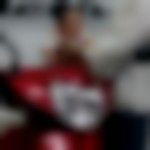 | Sep 08, 2016
Just love the way you have written this article. I totally agree to what you have drawn our attention too. Every mother is a human and she has every right to be imperfect and no matter what a mother will love her child the most. | Sep 08, 2016
. | Sep 08, 2016
beautifully written. got confidence and new thoughts from u.... thanks....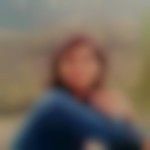 | Sep 02, 2016
Beautifully written. I am a new mother with a two and half month old baby girl. Yes I can relate to all these. Life as a mother is challenging as everyday is a new day. Traditional methods do work in most cases and in others things have changed. There are always so many people around you giving advice. And the mother itself is going through so much that all these things effect her and stress her. I truly agree that as a mother you should do what truly your heart desires. Everything falls in place and nothing can replace the mother. What needs to be done is to support her and give her the confidence and the much needed boost that you are doing absolutely well.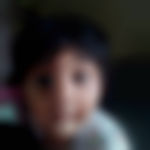 | Aug 31, 2016
excellent...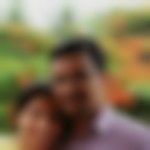 | Aug 28, 2016
beautifully written..... speaks volumes about what each mother goes through.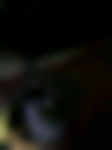 | Aug 23, 2016
wonderfully written... loved every bit of it... VRY true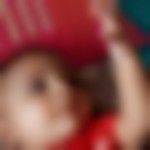 | Aug 16, 2016
good one.... can relate most of my experience. ..feel relaxed that I'm facing what other moms facing as well... thanks for writing this one | Aug 10, 2016
Wonderful article.. Many new moms can relate to it.. Very well written.. | Aug 10, 2016
Akshada Suryavanshi Rajah
absolutely relatable article for a 1st time mother.. Thank U!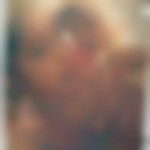 | Aug 10, 2016
Somewhere every Mother will easily relate herself to this blog and will be happy that we all are sailing in the same boat. Thanks for making all mom's comfortable and making them feel that they are just Fabulous and doing their part perfectly.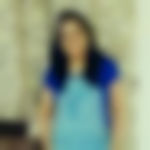 | Aug 10, 2016
i completely relate to it. a big thank u for putting it all in 1 article. beautifully written. hats off to you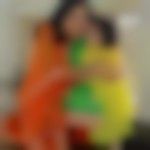 | Jul 29, 2016
Pooja and Lubna... that's right! we need to take charge and let people know that they can't push us or our kids around. One doesn't feel it but even the kid senses when the mother isn't her normal self and these advice bits... uff... they never end! I am so glad to have been able to find people who share my dilemma and doubts. all that one needs is just a little push and the feedback on this blog has been that push for me. Thanks a ton, everyone! Cheers to all the mothers out there! | Jul 29, 2016
I can so relate to this.. being first time mother,i was already over anxious... a bit prepared for motherhood but scared at the same time. n trust me all the people around made it all the more scarier... unnecessary.. everyone had an issue... had an advice.. rather more of compelling... even without knowing my baby,his behavior n needs.. everyone used to tell me WHAT NOT TO DO!! very few advises WHAT TO DO! I have ..intentionally...never been the outspoken one... or decisive one.. throughout my life.. even after being capable enough! and entering motherhood.. without changing that attitude of mine.. was biggest mistake I did in early days.. they literally stole the joy of my initial motherhood by creating unnecessary fears... making me more scared. and then one fine day,seeing my baby suffer coz of all nonsense of family members. i finally said to myself,' that's it girl!you need to take charge now n forever.. if not for you... for the best of ur baby' n that was the last day I gave an ear to any nonsense coming my way about parenting.. suggestions are always welcome... but I KNOW my baby n I will decide if ur suggestion can suit my baby or not. never knew this fierce beast in my all lovey dovey... hanji mumma hanji papa types personality!but trust me ..life is easy now and I am. enjyoing motherhood more than ever.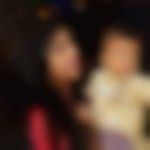 | Jul 29, 2016
Thanks Kriti for writing such beautiful article which I think every mother will be able to relate. The Indian society has the dilemma that since you became mother for the first time, you are inexperienced in everything related to the child. I agree that direct experience for first time mothers is something very new, practical knowledge is less. However, society needs to trust and understand that these days mothers are educated and can get in touch with many people, or apps for that matter look at this Parentune app, its just wonderful. We know how to take care of our kids, you can advise us but constantly whispering and loading suggestions will only frustrate us, basically, people need to understand the limits. If they are incapable to do so, kindly draw a line to make them understand that they needn't worry much about the kid. Mothers know their child the BEST!! | Jul 21, 2016
Nice article! Thoughts of most mothers penned down! | Jul 21, 2016
great article it's like u have given words to wat I'm going through... super like | Jul 17, 2016
wonderful article.... my gal is 4 months old and I have been under so much of depression as there is no one to help me..... but after reading this article I do not know how to put it across but I'm relieved | Jun 28, 2016
Amazing article... ! Some of my thoughts and feelings are expressed in this article.. ! Good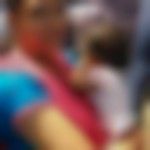 | Jun 10, 2016
Great article kriti. You almost touched every mother's heart. We all face the exact condition you mentioned, but such wonderful and motivational piece of information boost the strength to handle the criticism in a better way. Just loved it. Kudos to all the mother nd all d best for the new mom's to be. | Jun 06, 2016
wonderfully expressed !! This boosts my confidence that I am not the only one going through all this. Your article gives us a strength that we can get through all this. Be how you want to. Nurture your kid how you want to. Hats off to all the mothers out here and good luck !! | Jun 05, 2016
luvly article. n thnx 4 d motivation as yes my babu is just 2 months old n m already experiencing such criticisms from my M. I. L. dat let ur child cry dont cuddle every time, u should not do this do like this as if i dont knw. suggestions r good but wen sumone forcefully tries to impose upon us. its really irritating. but ur article has motivated me to stay "me" rather den listening to others nonsenses n loosing my self esteem instead. gd luck. | Jun 01, 2016
wonderful article. .read my own thoughts. .the day he came in my life I promised to myself that I'll let him live n grow d way he wants to. . | Jun 01, 2016
Wonderful article.. i had experience the same .hype of do nd donts which makes me depress but den. my mother sparked me wid confidence ..u can do it.. sab ho jata h.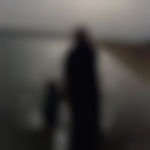 | May 30, 2016
Ahh!what a great article.. thanx kriti.. i hate those comparisons which i heard from my pregnancy to till date(nw my lo is 9months old.. )its like someone banging in our head n so irritating.. while reading ur article gone in a flashback.. to every mother hatsoff!!we r not perfect bt we r our lil one's life!yeah!thats exactly we want.. <3 | May 28, 2016
Very helpful ... It was like someone telling my piece of story. Now I m confident n shall handle my child my own way | May 23, 2016
I j the sa theme th theed | May 22, 2016
Excellent n very helpful for every parent | May 22, 2016
Excellent n very helpful for every parent | May 22, 2016
exactly resembles what my wife goes through ! I will definitely share this to her for reading. thanks :) | May 22, 2016
Nice blog | May 21, 2016
A very helpful article. As I was reading it,I could feel that everything said was about my kid. My happiness, excitement at any new thing my kid did,my frustrations because of her tantrums,the constant comparisions ,advices; I could relate to all. Thank you for putting my feelings into words. | May 21, 2016
V beautiful written. Nice blog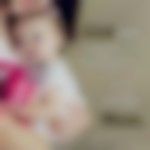 | May 21, 2016
It's all true as I am facing the same thing from my in lows . They are just comparing my son with others and all the time irritate me. | May 20, 2016
So beautifully expressed !! Glad to know that I am not the only one going through this phase which is frustrating at one moment and so joyful in the other. After reading this I am surely gonna stop comparing myself to others (who according to me are just perfect )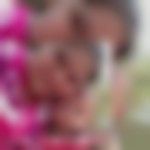 | May 20, 2016
just lyk my thoughts n ur words added the trust to it yet sometimes I afraid to handle comments by in-laws.. but hopefully van face for my daughter.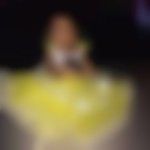 | May 19, 2016
happy to know that I'm not the only one going through this phase.... happy to know that I'm not,"the prefect mother ".... | May 19, 2016
extremely well written :)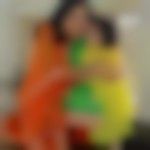 | May 19, 2016
Thank you So much everyone, for your support is and sweet comments. :) It's a great feeling to be able to feel a part of the group that shares your sentiments, fears as well as joys regarding your baby and your role as a parent, especially a mother.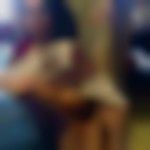 | May 19, 2016
Amrita Mazumdar Pokkunuri
my sentiments exactly... a very well written, to the point article... | May 19, 2016
Awesome article.. Very beautifully phrased..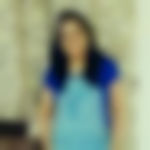 | May 19, 2016
thats so very true. the article is wonderfull n i can completely relate to it. my daughter is just 7 months old bt i have gone thru evrythng u mentioned above.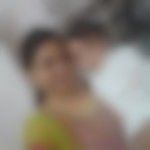 | May 19, 2016
Very impressive article ...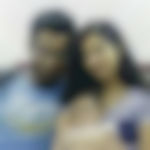 | May 19, 2016
Wowww thanx kriti.. U actually spoke my heart out.. It seems all mothers sail in same boat in dis case :p u really relieved me to great extent.. Yes I dnt want to b a perfect mother.. As thrz nothing called perfect I jus want to b a good mother to my child of whom she will b proud of! It's actually frustrating listening to all and it sounds like u know nothing.. Yes but then it's ok to know nothing and just be aware to the child's need.. Its heart to heart bonding right.. Just make ur child feel relaxed and pleasant.. Thanx once Again! Stay blessed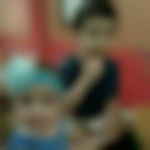 | May 19, 2016
Awsome article.. simply loved it.. My girl Elly is 9 myhs old n she is underweight child.. I m always showered with lotss if advices.. its really frustrating.. | May 19, 2016
I'm so relieved and thankful after reading this article. I have a 4-month old son. And being a first time, everyone around is up for advise and sharing their experiences of raising children. It helps when I do ask for suggestions, but most of the times it is frustrating because it is unwanted. | May 19, 2016
Very nice article Kriti . Indeed all mothers go through the same phase and it depends on us how we want to bring up our children . It is imp that we think of ourselves and our little one instead of thinking of others :)
+ Start A Blog
Top Parenting Blogs
Top Parenting Talks
Top Parenting question