Parenting
Stop scaring your child with imaginary ghosts Created by Sneha Agarwal Updated on Jul 14, 2016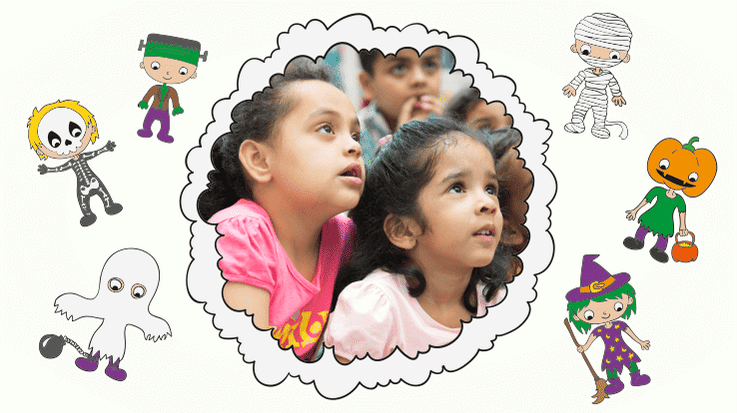 To make my daughter finish her food, I used to commonly conjure up an imaginary old man to frighten her. "Eat your food fast otherwise the old man with the big beard will come and get you" was a common sentence being used by me to instill fear in my child. But I realized my mistake when there was some repair work going on in the house and the sound of a drill machine scared my daughter so much that she shook like a leaf and kept repeating that "He is coming, he is coming." At that point, I saw red flags. This was not what I wanted to do to my baby. So, the first thing that I did was calm her down and show her that the sound was just of a machine. I took her to where the mechanic was working and showed her the drill. She calmed down after that and wanted to watch the mechanic some more which I let her do, from a safe distance.
This episode was a learning experience for me. Ever since this incident,I have never tried scaring my baby with unknown beings. Rather, I use the reward-consequence system if she finishes a chore on time. Gone are the bearded old man, the tiger and the goblin and my little one is a happier, more confident child.
Here are some other ways in which, as parents, we consciously or unconsciously instill fear or wrong values in our child.
Cartoons: Cartoons like Chota Bheem, though are about how good wins over evil, leave impressions in your little one's fragile mind about witches, bad men, villains, demons, and devils. It is best to avoid such shows.
Fairy tales: Unfortunately most of our fairy tales are rife with stories of cruel step mothers, evil queens, or witches who lock up damsels in towers—again something that may leave your child with a profound negative stereotypical images.
Fear of failure: How often have you caught yourself comparing your little one to an older sibling/cousin for simple jobs such as who finishes off their glass of milk first? "Let's see who comes first" is a common adage used by parents to push a child to do something quickly. This can leave the child with an unnecessary feeling of competitiveness always, a discomfort, or just frustration in case the older one finishes his milk first.
Fear of punishment: We often threaten our children with the consequence of locking them in a dark room/bathroom. This gradually may leave your child scared enough to not want to sleep alone. Also, using the threats too often may breed resentment.
Fear of teachers/doctor: Again something that parents frequently fall back upon to convince the child to obey, but in the long run, a child who takes this seriously may resist going to school or to the doctor's clinic.
Therefore, it is best to avoid scaring the child into obeying—rather a bit of firmness and non-negotiations about things such as meal times and food, work better. Try it!
This content has been checked & validated by Doctors and Experts of the parentune Expert panel. Our panel consists of Neonatologist, Gynecologist, Peadiatrician, Nutritionist, Child Counselor, Education & Learning Expert, Physiotherapist, Learning disability Expert and Developmental Pead.
Kindly
Login
or
Register
to post a comment.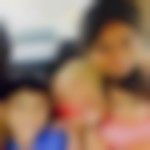 | Apr 05, 2019
scaring is bad, agreed. but rewarding for finishing a meal and cleaning their mess is a big mistake.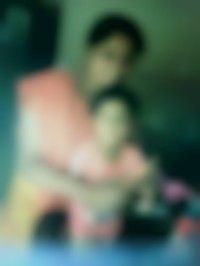 | Mar 10, 2017
My husband used to frighten our daughter saying ghost will come if she doesn't do this or that. This really frightened her from sleeping at night. She couldn't sleep and stay awake saying ghost will come. After that, I warned my husband not to frighten her with ghosts. It really has very bad impact on small minds. | Mar 10, 2017
very very important point noticed.... thank u mam for sharing this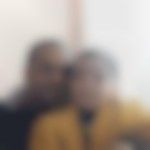 | Mar 10, 2017
useful information but what is the alternative of such threats? PArents are bound to give such threats so that their kids may get finish their meals or kind of !!! | Feb 14, 2017
True but how to control stubborn kids without any threats | Dec 19, 2016
helpful | Dec 19, 2016
V basic implementation but majority of us fail to comply.... our own failure of time management prevents us from giving due time to children to complete their task on hand. We are always in haste to complete our to do list and push our children to complete their task fast else....... yes the imaginary ghosts , comparisons, doctors creep in just so silently... v well written article !! | Dec 19, 2016
very useful article. I am going to implement in my life for my kids. thanks for sharing your experience. | Dec 19, 2016
that's absolutely right... frightened the kids with minters , teacher's or placeing dark room could be helpful in temporary moment.. but t can really harm the kids mental growth n ability to pick up things quickly... my questions is what n how we can do with our kids to avoid such situations... like long hour watching TV ,playing on lappy, not eating food quickly, specially not getting ready for school in morning ,it's most difficult task in morning hours. please guide quick tricks to handle kids tantrums in such situations....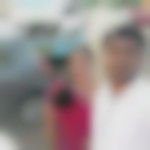 | Dec 19, 2016
Thats really a very good and helpful advice. Thank u for that. | Jul 21, 2016
My child is 3 years old. I have never instilled any kind of fear in my child. I never use the terms to make my work done. It is not easy to handle a fearless child when all I see is my friends scaring their poor little kid. But I am happy with the way my baby is growing up and is pretty confident and sure. Also about the cartoons, disney junior and nickeloden junior have pretty good cartoons and I have not faced any issues about any ill concepts. Occassionally she says their is a scary monster but I explain her to not be scared as their is nothing like a scary monster and I also let her watch ghost movies and dinasour movies with me so shes introduced to the concepts early and is not fearful. Of course I change the channel if I find her uncomfortable. | Jul 20, 2016
being working, I can very well understand the dire need of having tv around or an imaginary ghost to easily feed your baby.. being so stressed for one reason or the other,at times we really don't have energy to go for that long patient route.. so I thot of some easy alternatives.. but the key pint is never rush.. never push the baby to eat fast n fast coz u don't have time!if u don't have time ask someone else to spare time.. but never rush. here's what I tried for my baby.. to cut TV n need of fear off,we try to feed him when our family members are around.. I feed him breakfast in lobby where he can easily see everyone getting ready for their day... he will take one bite from the plate n I will talk to him.. by telling him simple things like look papa got out of bath.. now he will put on his clothes or see dadaji is reading his newspaper.. he will be occupied till he finishes his first bite.. n then I feed him his second. bite... continuously talking to him about one thing or the other.. if he wants to,he just gets up.. takes a round to his Dada dadi or papa... n they will interact for a few seconds n then will remind them that go to mamma and have another bite.. he will come back to eat again to me... at dinner also we do the same thing.. whoever feeds him tries mostly to talk their days summary or a easy story... we put off TV then also. at lunch hours,i ts mostly me to feed him.. that time I ask him to bring any toy from his basket in-between evry one or two spoon of food. at times he brings his picture book n I ask him about diff objects n he points to them.. he himself turns the pages.. so that I just have to feed him. sometimes I make small pieces of fruits or stuffed parantha and keep it on a low table within his reach.. n encourage him to eat by himself.. evrytime he do it,i applaud him... n he feels so good that he wants to eat another piece by himself... so it's fun n food together for him.. hope this helps!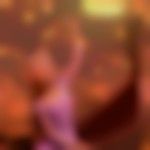 | Jul 19, 2016
Bt dey all loving chota bheem oly... there is no way to show sme othr cartoon's... which is best!!!! | Jul 19, 2016
very nice advices.. sometimes as our convenience,or to avoid certain tantrums.. it seems so easy an way to use fear... but it's derogatory in long run.. and very rightly said about cartoons like chhota bheem... sure they try to teach good by showing good winning over evil always.. but let's face it.. it doesn't happen always in real life. we must teach our children to be good... to do good but also teach them that sometimes bad people or bad things do win.. life is unfair but you have to teach this in a very easy n natural way... we are raising humans not superheroes.. teach your children to do there very thing... still with all compassion n positivity.. even when they see bad winning sometimes. | Jul 19, 2016
True that we should not do it... I have a small child and I do not wish to do such things with him.... but what then? I do not feed my baby with the TV on ...I do not encourage him to watch TV for a simple reason that I do not wish him to be dependent on it for eating. But I am a working mother and I would not lie... I have to admit, when I return home tired all I can think of is that my baby should eat well and sleep well. Not today but as my baby grows, I am worried I will have to unwantedly maybe apply one or two of these tricks to make him do what is rt.... If not, then what are the other ways out?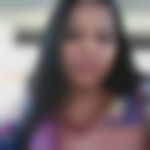 | Jul 19, 2016
Very useful article Sneha. I would like to tell you I have never done this with my daughter. Because till the age one she used to afraid of so many things. And I used to make her familiar with things and sounds like drilling machine, cooker whistle etc. She used to frightened by some toys as well those have big scary eyes. And I was scared that Oh God! how my child would manage in this world with this attitude. Gradually, I made her fearless of everything. But, now she has become so naughty and I feel like Oh God! She doesn't have fear of anybody. But she knows if mamma loves,she can be angry too on doing wrong things. And I control her by stop talking with her for some time. When I say you are not listening to Mom, ok don't come to me,I won't love you. She stops right away. | Jul 16, 2016
Ruchivashisth30@gmail.cim
u r right sneha... I used to such things wid my child too. she eat food only while watching tv.. she cannot eat single bite with out watching cartoon. suggest me something upon my problem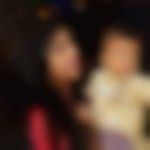 | Jul 15, 2016
So true Sneha! Good to enlighten such actions which parents unknowingly commit by scaring with some imaginary figures. Its always better to be realistic. Being creative is good but when it comes to kids, its better to be careful.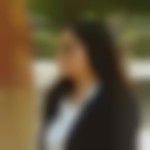 | Jul 14, 2016
I totally agree with you and this is the precise reason I never consciously scared my daughter with unknowns and never promoted competition for general day to day issues with peer group or cousin's. its difficult to not to do it ,you have to keep reminding yourself of not doing it. but it helps in child's confidence and takes care of fear issues in the child ..great article.
+ Start A Blog
Top Parenting Blogs
Top Parenting Talks
Top Parenting question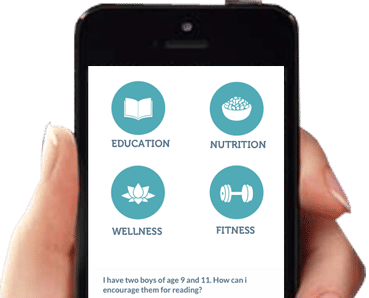 Download Parentune App
Please enter a valid number

{{trans('web/app_labels.text_Heading')}}
{{trans('web/app_labels.text_some_custom_error')}}
{{trans('web/app_labels.text_Heading')}}
{{trans('web/app_labels.text_some_custom_error')}}