Parenting
Top 10 Anger Management Techniques in Parenting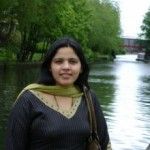 Created by Shokhi Agarwal Updated on Oct 23, 2015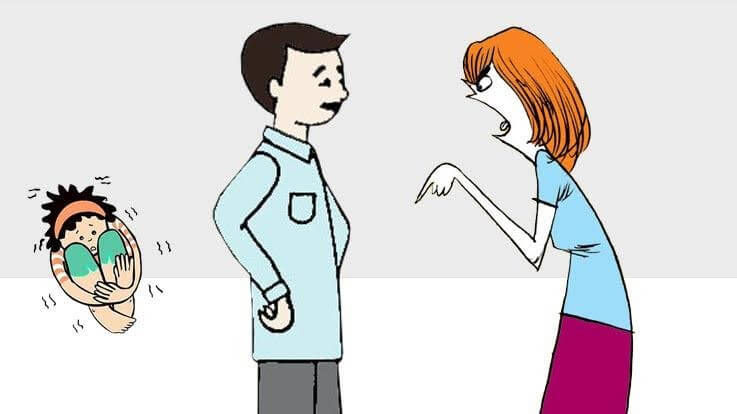 Parenting a child is not a childs job! At times, it becomes real hard to parent them. Your anger affects the way you parent. An ángry parent can behave inappropriately with his child and other family members. Anger takes away the rationale to differentiate good or bad. An angry parent can even reach to the extent of harming self and children (by yelling, spanking or physical violence). 
But anger has some damaging effects on the child as well: An angry parent can confuse the child and share their confidence in their own parents.
But while you may not be able to control your anger all the time, perhaps, managing your anger in a better way, channelizing your energy can help in solving some of the issues. Here are some anger management techniques.
1.  Identify what triggers your anger: First and foremost, identify your deepest emotional triggers. Ask yourself, what is it that is really bothering me? What's the worst thing about it? And is it really worth my anger on my child? 
2.   Try to understand your child's behaviour: Try to understand why at all the child behaved in that manner? Always remember the fact, the child who need the most love will ask for it in the most unloving ways. There is usually a reason for a child's bad behaviour!
3.  He is a child. Treat him like a child: Your child doesn't act out deliberately to make life difficult for you. He's at an age when he can't control his impulses and can't focus his mind on a long list of chores.
4.   Use positive discipline: Whenever you want to disapprove your child's behaviour, focus on the desired behaviour rather than focusing your child.
5.   Never punish your child in anger: Don't let your anger result in harsh punishment. Take time to cool off instead of doing something you might regret. 
6. Talk it Out: Talk about your feelings to yourself to calm your mind or to another adult who understands or to the children, if they are old enough, tell them how you feel without blaming them!
7.Get some space: Go outside for a walk or a run. If you have very young children and no-one to mind them, take them with you.
8. Do whatever helps you unwind: Take a break. Think about what is most relaxing for you personally and engage in it whole heartedly. 
9. Always remain happy: One of the best things you can do to your children is to be happy yourselves. Think back to your own childhood. Were your parents happy? If so, wasn't that a great source of strength to you? If not, wasn't that a source of distress?
10. Learn from an earlier fit of anger: Use feelings of repentance and guilt of your earlier fit of anger to motivate yourself to avoid showing negative manifestations of your anger on your children. 
Develop a patient attitude with children. Cultivate an attitude that helps you parent without anger!
Kindly
Login
or
Register
to post a comment.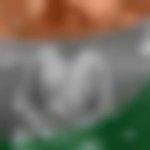 | Sep 06, 2017
wonderful blog. very much needed one. we need to ensure that we do not let our outside stress affect the relationship with our child by going the anger route. it may only give short term benefits. in lnot run, child will start hating/ avoiding the ever anger parent.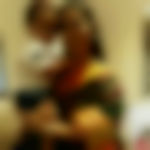 | Aug 27, 2017
too good... I have learnt so much from this article.... thanks | Aug 14, 2017
wonderful, opened my eyes.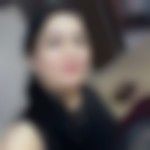 | Mar 28, 2017
very useful information.. thanx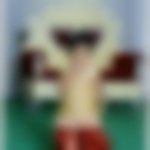 | Jan 26, 2017
useful information | Dec 10, 2016
nice information mam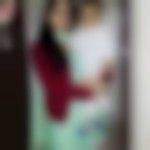 | Aug 02, 2016
It is really good to know such interest points.... thank u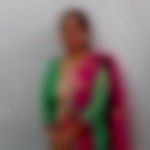 | Aug 01, 2016
Thankyou so much for sharing this knowledge. | Aug 01, 2016
helpful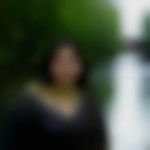 | Feb 27, 2016
Hi Vineeta, Its great to know that the blog made you relaxed! Happy parenting:)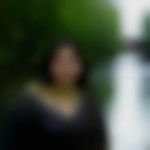 | Feb 27, 2016
Thanks Greeshma and Elakkiya for reading the Blog! Happy parenting :)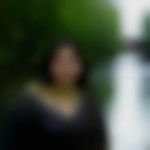 | Feb 27, 2016
Hi Mahavir, Sorry, I don't write in Hindi currently but I would definitely consider your requirements for a hindi blog soon! Thanks,Shokhi | Feb 27, 2016
Great tips | Dec 29, 2015
Was very happy n got relaxed after reading ur blog cause it'll help me a lot... Thanks | Dec 28, 2015
It was indeed worth reading, thanks for d blog ☺ | Dec 28, 2015
Can u send ur blogs in Hindi also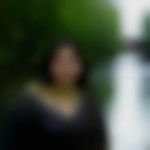 | Dec 14, 2015
That a great news Bhuvana!!! It really feels great to know that your write up positively inspired someone. Keep up the parenting spirit high!!! happy Parenting:) for more of my articles, please follow me at www. sheerparenting. com. Thanks. | Dec 14, 2015
Hi mam , I learnt hw to b patient , I really liked ur article .. Thanks for sharing ..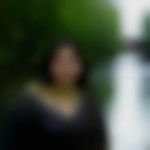 | Nov 09, 2015
You are always welcome Sudha. In case of further queries, please feel free to ask. Thanks, Shokhi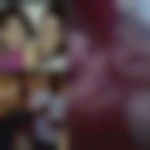 | Nov 09, 2015
Thanx a lot mam, I hope this will work.. I'll try to be more patient. Thanx once again.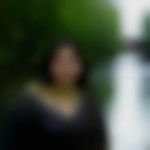 | Nov 07, 2015
Hi Sudha, i got the similar concerns from many mothers and yours is no different. Your daughter is in a age where there are hormonal changes and mood swings which may be a probable cause of her strange behaviour or might be affect of something she has gone through at school or have watched on television. I would suggest try to get info from her but not with direct questions. Spend time with her and indirectly try to fetch out the things, if any. You need to understand that sometimes even weeks are less to get out the feelings of a child and you have been working on this for just 4 days. Keep spending time with her. Don't worry, things would be fine again soon. Just treat her calmly with patience and give her the warmth of your love. For more on the parenting issues, please follow me at www. sheerparenting. com. Thanks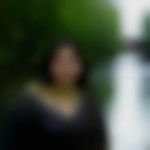 | Nov 07, 2015
HI Manjiri, Yes, I totally agree that some things are a strict no no and you can not ever take a single chance when it comes to a child's safety. I would still suggest that love is the only key. Kids usually tend to do more of what we call them not to! Don't directly push him not to do certain things that may harm him, rather try diverting his mind or tell him that he will get hurt. You may even enact the act that you got hurt while doing that particular activity. But even this amy take some tiome for him to leave the activity and listen to you. So, don't loose your patience on this journey of Parenting!!! Happy parenting :)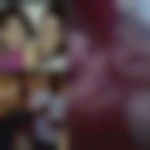 | Nov 06, 2015
Hi I m a mother of 7yr n 7 month daughters. My 7 yr old daughter is suddenly behaving strangely. She is started replying back, not listening to us... She is a very obedient child but now she listen only when I gets angry she has the eating issues from the beginning, takes 1-2 hours 2 finish food. She eats everything but takes a lot of time... Somehow I was dealing with it but now I m worried about her careless behaviour. She is a brilliant n all round student but now not taking interest in studies n has become very rude too.. she studies only at the time of exam or test n we bhi when I shout at her or sometimes slap her. ... I even told her that this is not the way that I should teach her but has left no option for me. Even though from last 4 days taking extra care of her as she might b feeling neglected ... I even asked her so many times that is their anything bothering her... Now I m behaving the way she wants but no change in her behaviour. She didn't even touch her books from last 4 days... I m really worried about her. Don't know what to do.. Plz help | Nov 05, 2015
True to the core | Nov 04, 2015
hi... thanks for the inputs.. will work on it.. however there are certain things which are completely no no... like touching switchboards nd buttons.. and inspite of telling nicely so many times not to do it... my toddler still goes ahead and touches and while touching he would look at me. i have even tried removing the plugs.. it is still not helping. so i again end up shouting at him saying its strictly not to be done. neither the kind nor the strict action working for such things. how to handle.. | Nov 02, 2015
very true!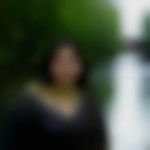 | Oct 30, 2015
Hi Purnima, Kids have an exceptional ability to imitate. Just try understanding from your child in case he is imitating someone while he do these activities. See, having frequesntmood swings is normal for a child and an adult as well but him acting like a mad is what needs to be addressed soon. So, try to get to the roots of the change in his behaviour and the reasons behind the change. I am sure you can get clues of it by spending quality time with your child and befriending him. Scolding him or getting angry on him can only worsen the problem, so please refrain. Hope this helps!!! For more on the parenting stuff, please follow my own blog www. sheerparenting. com. Thanks, Shokhi | Oct 29, 2015
Hi I am a mother of 4 year old son,my son behavior changes very frequently some times in happy mood some time in distract mood,specially when come from school. He make acting of different types like a mad,we are very worried and this trigger my anger and i scold his,plz give me solution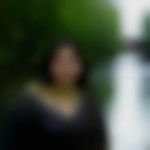 | Oct 29, 2015
Hi Aditi, Its good to know that you are already following the three of these but since even after that too, your child doesn't make it to sleep early, there is nothing to be worried about. There are some kids who are hyperactive and you just need to divert their energy to productive means. Remember, hyperactive doesn't imply that the child will do her tasks fast, etc. but that she will probably find it difficult to concentrate on one particular task for long. I would suggest to take her to bed quite early, let her prolong the sleep but make sure that her environment is apt for sleep. Please note that various studies have found that SLEEP DEPRIVATION IS THE MAIN CAUSE OF POOR REACTION TIMES. Try to understand your child and treat her with your love and affection. For more on the parenting stuff, please follow my own blog www. sheerparenting. com. Thanks, Shokhi | Oct 29, 2015
Mam thx for reverting. I m sincerely following the first 3 steps mentioned by u since last 2 yrs. Also i follow the 4 step but practically thts possible only at 11 in the nght.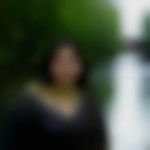 | Oct 28, 2015
Hi reshma pradeep, I kind of understand your situation but frankly speaking, its perfectly natural for other parents to dislike this if this is becoming a routine. Its only you who can control your child. Just try to divert her attention. In case she shows resistance, just don't take her to the play area for some time. Try to indulge her more with the indoor activities and slowly try to make her understand that it is because she was overdoing inviting peers, that you are not taking her to play outside. Remember, excess of everything is bad and the same applies here too and since she is so young, you cant explain her this in words but with gestures only. Hope this helps!!! | Oct 28, 2015
Hi m mother of 4yr old. I stay in an apartment where she has got neighbours of her age n below. They play everyday in the compound. But my daughter likes bringing them home n playing inside t house at times. N I too start get playing with them. But one of the kids parent doesn't like it n ends up blaming me n I inturn get Angry on her for she won't listen if I speak to her on not bringing them home. N ultimately it's us who teach kids to share everything wid everyone n suddenly how do v explain this to them?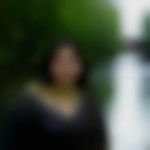 | Oct 28, 2015
Hi Reshma, I empathize with you but would like to mention that the way you are trying to handle the situation will make it even worse. Your daughter is of a age that she understand everything and feels your actions. Since she was used to having your undivided attention, she might be having difficulty in adjusting. if you'll shout at her or spank her, she might feel neglected, deprived and can assume your son to be the reason for that leading to sibling rivalry, which is another major issue! I would suggest you to please be patient with her, whenever you are spending time with your son, try to engage her in the activities too. For instance, if you are making your son to get ready, ask your daughter to bring his talcum and cream, etc. By these little things you will find that she will not feel neglected and this will give boost to her self confidence. Regarding feeding of her own, try to inculcate the habit slowly. use techniques like, Give her small baby size portions to feed, food that is easy to be held in hand so that she can eat on the go, prepare the food she loves and can't say no, etc. Hope these work for you!!! | Oct 28, 2015
Hi, am mother of two a daughter who is 7 yrs n a son 4 months. My problem is my daughter who has eczema frm past 6 yrs. Till my son was born I had dedicated my time for my daughter, would feed her for 2 hrs but now with my son I dnt have time n patience to feed her for tat long hrs. I always loose my control by shouting and hitting her. I repent about it later n sometimes cry. I want my daughter to eat food on her own n fast also. Please help me am in a bad state I feel I am loosing her.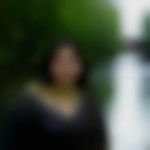 | Oct 28, 2015
Hi Manjiri, It is not very uncommon for the children to show resistance. At times, they are stubborn and that is when we need to be patient. Earlier he must be having separation anxiety and that must have been the reason of him being in control after you used to threaten him. Now that since his separation anxiety is met, which is a good sign, he is not affected by your threats. I would suggest, whenever he shows resistance, divert his mind to something he loves... for e. g. when he is not willing to come home back after the play, ask him that you'll give him ample of time to play at home or you may ask him that tomorrow you'll take him to his friend's place for a longer time, etc. Try to calm him and take a call on this now. The more you delay thinking he is just a child, he will be more sure that his behavior is OK. And more than that, even if he is not ready to listen anyways, a child of his age can easily be carried in arms. Carry him till home in your arms. He is initially bound to show some resistance but soothe him with love and you'll find ,he will even forget about the things and gradually will be less reluctant if you follow this and get busy with another thing... That's the beauty of childhood.. Children don't get clinged to a particular thing for long.. So is with their resistance! Hope that helps!!! | Oct 28, 2015
Hi.. my son is 2. 4yrs old.. going to playschool. offlate he has started showing resistence to all the things we tell him to do like.. bathing wearing,clothes while going to school or even to play... coming back home from school or post evening plays... previously he used to follow me whenever i threaten nd try to leave the place.. nowadays he is least bothered about my presence. .. he is ok playing or continue his activities even if i leave him there. Every bow and then he is crying for going to someone's house to play which i understand is natural.. Sometimes I take sometimes i cannot take to them at odd hours. He enjoys bathing... going to school nd play still just like that shows resistence to everything nd that annoys me.... Though we dont like threatening nd scolding him we still end up doing that.. donno how to handle.. plz help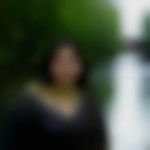 | Oct 28, 2015
Hi Aditi, Very sad to hear this but the first thing I would suggest is to stop Spanking your baby right away. By what you have mentioned, I believe that the root cause of her problem with the morning chores is her sleep schedule. A child of her age must get a sleep of at least 8 hours. Since she must be having this schedule from long, she is used to it. Try to create an environment for her to sleep early. Even in my case, my younger daughter used to have no sleep in her eyes before 11 but now she sleeps by 9. 30 max. I followed the below with her. Hope that helps in your case too: 1. Don't make her sleep during the day. In case she sleeps all by herself, wake her up in an hour positively. 2. Take her to any physical activity in the evening so that she gets tired and at the same time enjoy also. 3. Feed her early with the dinner. 4. Create an environment for sleep. e. g. Shut down all the lights,no mind diversion from noise, etc. You also act like sleeping with her. In the beginning she will resist, but eventually when the room is dark and she'll have nothing to do, she being tired already will sleep. Follow the routine continuously without any breaks and you'll definitely see the difference. In case this doesn't work with your child, try other options but never ever Spank her and remember that starting her day with spanking is the worst that you can do to your child. Thanks, | Oct 28, 2015
I m a mother to a 4 yr old daughter. She never co-operates in the morning chores,waking her up, sending ur to washroom, etc each and everything is a real big task for me and my husband. The problem has worsened more this yr now tht she has a morning school. We evn hired a maid only to get her ready for school but in vain. No matter how much i scold her she wont listen. It is only whn I slap her she will start doing the things, which I really dont like. This is a permanent situation. Also her sleeping habits r such tht she wudnt never sleep b4 12-1 in the night which raises our anger. Either she takes a afternoon or not she sleeps at 1. Pls guide, me and my husband r too frustated bcoz of her such behaviour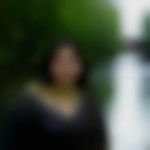 | Oct 27, 2015
Hi Navya, Fussy Eaters are most of the times victims of parental anger but the parents often forget that this worsens the situation rather than correcting it. Try to keep yourself calm and keep your child busy with the things he love while you try to feed him. This will divert his attention from food and in the fear of getting away from the activity he loves if he don't eat, he will eventually eat the food. Keep the portions short and try serve him the variety he loves. :)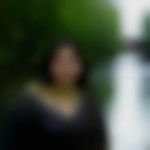 | Oct 27, 2015
Hi Neha,I feel,first of all you'll need to understand the fact that every person has a different personality and a basic nature of his own. If you find your son to be stubborn, love is the ONLY therapy that you can follow to reduce his stubbornness. When he doesn't listen to you, just try to ignore for the time being or try to divert his attention. Sometimes, the child who needs most love will demand it in the most unusual manner. Try to get more about his likes, dislikes and the reasons for mood swing when he is in a good mood and never ask these questions directly to him. Try spend some quality time with him making him feel on the top of the world. He is then sure to share things with you and listen to you too. Hope this helps!!! | Oct 27, 2015
How to deal with d anger fit that pops up when baby doesnt eat food | Oct 27, 2015
My son is 6 years old, he is stubborn actually very stubborn. At times he cooperates nicely n listens to what is told to him but suddenly something goes wrong and he starts behaving strangley. I try to manage calmly to this but then loose patience and he gets a good beating then. I really hate myself for this but i am not able to handle the siuation. I dont understand what shall i do?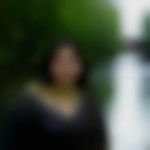 | Oct 27, 2015
HI Lino, I understand completely there are times that just suck but that is when you need to be really patient. If you promise yourself not to shed frustration on your kids,of course, it will be difficult for you in the beginning but , eventually that will become a routine for you. Just give it a try!!! :)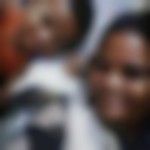 | Oct 27, 2015
M a mom of 3 kids. Bein angry on sme or the other thing has becme a routine. At tyms i do hav to hit as well. I donn lyk bein dis way but den whole day household chores n kids n der studies n stuff i go crazy. I do manage dem well but wen i loose it den dats it!!!!!! | Oct 27, 2015
Much needed! Thanks..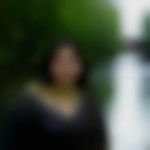 | Oct 26, 2015
Hi Ruchi, Even my elder one used to bring back most of her lunch and that too quite often. I followed the following steps and it helped me a lot. You can also take a clue from them and hope that the situations will improve: a. ) Give her choice in the tiffin, i. e. keep more than 1 type of food so that if she doesn't wish to eat one , she may try the other. b. ) Try to get from her what all her friends bring that she like. Don't ask the direct questions. try to fetch out the information from general talks. c. ) Keep that kind of food that is easy to hold, pick and eat. Sometimes the kids are in hurry and they eat what all they can easily pick in hand. e. g. I used to keep paratha with a vegetable. Then my daughter's teacher asked me to keep the roll of paratha with vegetable and even cut the roll into two halves so that she can easily hold. d. ) Don't give her the same type of food everyday. Change the variety every frequently. These were the things that helped me out with my fussy eater. Coming to the second part of your concern, I would suggest not to scold your daughter often or raise your voice loudly. What happens, when we do this much frequently, the kids get used to them and then scolding them loses its entire meaning. They take it as another mode of NORMAL communication. Always try to make her understand by simple words without scolding. Use such methods in rarest of the cases only and believe me, then you will definitely see the difference in her. When you would deal with her this way, I would like to hear, because I know things will surely improve. Just give it a try. All the very best (y) | Oct 26, 2015
Hi ,my daughter is 7years old .She doesnt finish her lunch in the school and doesnt like eating fruits n vegetables. I dont want to scold her daily but she doesnt listen. When my husband snd me raise the voice n scold then only she listens. Also my husband is short tempered so she listens to my husband and ignore me. Please help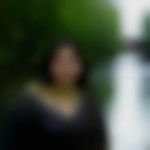 | Oct 26, 2015
Hi Harshal, Please don't mind me saying this but the timings at which your son sleeps and get up are really odd for a child as young as him. There might be a possibility that either he completes his sleep during the day time or he has some problem which needs to be addressed. Try to develop a sleeping schedule for him and try to understand what is it that is bothering him. He gets thirsty for sure because, as you said, he drinks water when you scold him but try to get into the problem that he has to drink the water in the first place itself. I would like to emphasize, don't scold him but start showing more love towards him in such situations. This way,you are bound to see positive changes. Stay tuned :)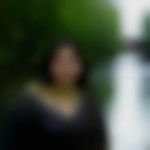 | Oct 26, 2015
Hi Miti, At times its really irritating when your kids are offered the things that are not good for them and you can't do anything. But remember, you can always divert your child's mind away from such presents. Try to divert his attention from chocolates, if you think he should not consume that. Also, you can spread a word about your concerns with your knowns and relatives so that they don't offer him the same thing next time. Happy parenting :)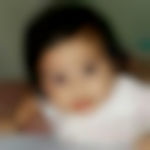 | Oct 26, 2015
My son is 2 years old in the night he sleep around 11. 30 p. m. he sleep till 4. 30 a. m, and woke up for drinking water he wants water to drink but nithere drink he just want water bottle in my hand when i put water bottle down he started crying and when i try to help him drinking water but again he cry loudly,this is happening in early in the morning so i also get angry. when scold him he drink water and get to sleep. So please suggest me how to get him sound sleep. | Oct 24, 2015
I get so much angry when someone gives chocolate to my kid and he eats it before I say no. Today also this happen. The person who gives doesn't understand this is bad for kid and my child is too young to understand. ..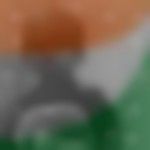 | Oct 23, 2015
Lkhc p p

{{trans('web/app_labels.text_Heading')}}
{{trans('web/app_labels.text_some_custom_error')}}
{{trans('web/app_labels.text_Heading')}}
{{trans('web/app_labels.text_some_custom_error')}}