Hobbies
Top 20 Summer Camps/Schools in Bangalore, Pune, Mumbai, Delhi NCR & More Created by Parentune Support Updated on Apr 27, 2021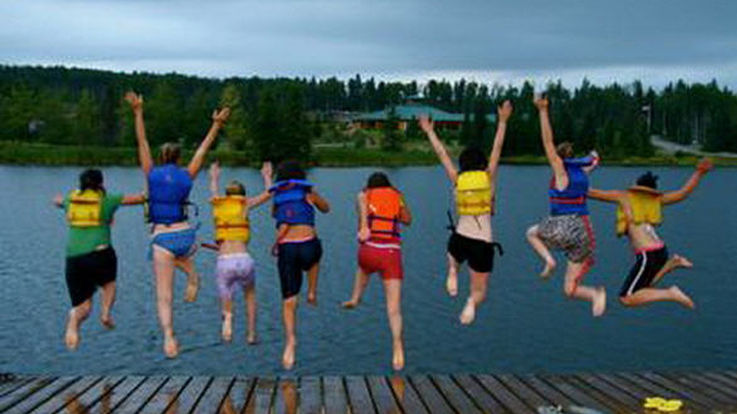 Summer with its onset brings loads of things for little ones – long holidays, pleasant mornings, lazy afternoons and playful evenings with little bit of night outings planned with the family. Summer is also the time when there are numerous camps and workshops for your little ones. Camps that help in making your child independent learn a new skill, sport or just engaging in fun activities. Camping under the night sky, lazing around at home, savouring cool drinks to keep yourself hydrated – summer spells fun, frolic and lots of masti for your child. Schools are closed; there is no routine to follow, sleep late, and wake up late so much to do yet so much time to kill. In all this, how do you ensure that your child spends his or her summer break constructively and yet have fun that he or she intended to have?
One way to ensure that your child spends his long holidays in learning something new is to enrol him or her into a summer camp. Yes, summer camps – they are the best way to ensure that your child is engaged usefully for couple of hours.  Here we bring you list of summer camps from Bengaluru, Pune,  Chennai, Delhi-NCR, Kolkata and Mumbai. So go through each of them carefully before making your selection and once selected go for the next step and see the sea-change in your child's life.
Summer Camps in Bengaluru/Bangalore
1. Nature Journey Night Summer Camp at Kanakapura
Date: 5th& 6th May 2017;
Time:7:00AM 5th May to 5:15 PM 6th May 2017
Age group: 7+
Organiser: By Nature Journey 
Location: South Bangalore 
Brief intro: The camp is being organised by Nature Journey for two days and one night. Pick and drop facility is available on the camp. Situated just 20 kms away from the HSR Layout, the area around the camp is safe with some exciting places for the adventure activity for your child. There are certified experienced instructors with ratio of 10:1 i.e. for 10 children there is one dedicated instructor. The camp takes pride in serving hygienic and nutritious food to children. For more details you may contact at the below mentioned number or email id.
Contact details: Events High, 91 74066 90197; support@eventshigh.com
2. Free Summer Camp
Date: 4th May – 26th May
Time: 11:00 AM – 1:00 PM
Age group: 7+
Location: Kumaraswamy Layout, 17th cross, Near Dayanandasagar College, Bangalore
Brief intro: A complete summer camp for your child where he will learn the interesting ways to practice Maths, do science experiments. He will also learn the nuances of speaking in public, will play brain games, do some drawing, and indulge in colouring. He will also learn the nuances of improving his handwriting and much more. For more details you may contact at the numbers mentioned below.
Contact Details: 91 9008492903; 91 080-26662089
3. Summer Sports Camp
Date: 1 May 2017 to 31 May 2017 6:00PM
Time:4 PM to 6 PM
Age: 7+
Organiser:Game'zOn presents Summer Sports Camp
Brief Intro: If your child loves sport then this camp is definitely for him or her. There is a detailed FAQ on their site. So you can visit their site and get all the information required.
Summer Camps in Pune: 
| | | |
| --- | --- | --- |
| Summer Camp in Pune | Activities Covered | Contact |
| Monsoon Camps at Art Village Karjat | Arts, Crafts, Dance, Music | 098203 13000 |
| Kids & Canine Camp, Paw Haven Karjat | Outoodr/Nature | 088285 19968 |
| Little Environmentalists, Model Colony | Comm skill, Creative thinking, Science & robotics | 9860892287 |
Summer Camps in Chennai
1. Photography Camp
Date: 3 to 4 weeks in May 2017
Time: Please check with the authorities
Location:Schools of Equity, Chennai
Organiser: Schools of Equity
Brief Intro: Clicking together camp. Open to 20 students. For students of class 8 to 10.
Contact: 7418457062
2. Activity Camp – R A Puram
Location: Creeping Buds Pre school, 11/6, Crescent Avenue, KesavaPerumal Puram, R A Puram
Date: April 17 to May 26, 2017
Brief Intro:Art & Craft, music & movement, fireless cooking, storytelling, gardening, clay modelling. For kids of 2.5 years to 8 years.
Contact: 9629305594
3. Dance Camp – Alwarpet
Brief Intro: Hip hop, gymnastics, jazz and other modern dance. For kids of age 6 and above
Location:DANZZA Institute of Modern Dance, 2, Ashoka Street, Alwarpet
Date: 2 batches. April 24 to May 5, 2017 &MAy 17 to 30, 2017
ContactLDanzza institute. Contact 24997432
4. Cricket Camps
Location:Arumbakkam, Kiwis Cricket Academy
Brief:a fun-filled summer camp, Cricket Camp
Location: The League Club, Arumbakkam
Date: From April 14 to May 31, 2017
Contact: V. Satish at 90947 87404, S. Thiyagarajan at 9940055881 or M.S. Jayprakash 98412 72144
5. Camp Champ - a fun-filled summer camp!
Date: Tue, 2 May 2017 9:30AM  + more dates
Location:Saplings Montessori House Of Children , Central Chennai
Brief-Are you ready for some sun and fun?!This summer, instead of TV and video games, gear up your kids to join an exciting summer camp that neatly balances fun and learning, and sparks up their minds!
At Camp Champ, we have a flurry of activities such as arts, crafts, sing-alongs, music, dance, stories, fun science, fitness, cooking etc. we also look forward to instill in the little ones - a sense of independence by teaching them safety measures, health & hygiene tips, etc., in a fun, engaging and innovative way! Camp fees - Rs 3000/-
Timings
Batch 2 - May 2nd to May 12th
Batch 3 - May 15th to May 26th
Timings - 9.30 am to 12.30 pm (Mon - Fri)
Summer Camps in Delhi-NCR
1. MMI NOIDA SUMMER CAMP 2017
Location: Sector 26, Noida
Date:15-May-2017 to 10-Jun-2017 (09:30 AM - 12:30 PM), Last Date of Registration06-May-2017
Brief:Age Group - 1 to 10, Art & Craft, Clay Modelling, Cooking & Baking, Gardening Workshop, Indian Dance, Magic Show, Martial Arts, Mother Toddler Workshop, Origami, Personality Development, Pool Games, Pottery Workshop, Puppet Show, Puzzles, Quiz Show, Recycling, Science & Robotics, Skating, Speech & Drama, Storytelling, Summer Camps, Swimming
2. SUMMER CAMP - CODING FOR KIDS BY IITIANS
Location: Hauz Khas
Brief -Organised ByCoding For kids, Age Group7 to 15, Activities - Academic Enrichment, Computers, Summer Camps
The world is going digital, and so are we. Parents in many developed nations are introducing coding to their kids as early as at the age of 6 years. The emphasis of the program "Coding for Kids" is to expose a child's brain to both logical and creative side through Game, Web and App development which is of their interest.
Why Coding for Kids ?
1. Logic Building: Coding help students to solve problem in a logical manner and develop analytical skills.
2. Solid foundation : Children with early exposure to coding and its concepts, help build solid foundation in kids. This in turn makes them early adopters of difficult coding languages learnt in higher classes.
3. Creative skill Enhancement : Introduce coding through "Game/App/Web Development" which is of their interest. This programs help develop the right brain development (creativity enhancement)
4. Digital career: From developing new age digital technologies (Like Apps, Web) to using Data Science or building modern instruments like Hyperloop. Every modern field requires coding
Date: 15-May-2017 to 26-May-2017, Last Date of Registration -15-May-2017, Timings09:00 AM - 06:00 PM
Coding for Kids Summer Workshop
1. Game Development - (7-14 years) If you ever wanted to design a game but found programming too hard then you are looking at the right place. In this course, kids create their own animations, games & stories using Scratch Software. It is easy to learn and fun to create using easy to understand logic blocks.
2. Web Development -(12 - 15 years) Who says kids cannot create a website? Our Web Development course will give kids an in-depth knowledge about how to design, develop & maintain websites & also about different aspects of web designing including typography, color theory, layout, composition, imagery, etc.
3. App Development - (10 - 14 years) Ever wondered how you can make daily life apps such as Calculator,Photo Gallery, Chat App, Google maps etc? Well, it's simple. Kids don't have to worry about long codes. We use block-based language which transforms the complex coding into visual based blocks.
There will be different timings or batches, please call for more details.
Fees - Rs. 6000/-
3. SUMMER CAMP BY SMILING STARS
Location: Sector 93 NOIDA
Brief: Age Group, 3 to 12, The Smiling Stars Summer Camp 2017 is one of the most popular events in Noida. Their summer camp is full of fun based learning activities.  They make age appropriate batches where children get the opportunity to make new friends too! Highly skilled teachers are invited to conduct the event and children can try their hands on multiple activities during the camp.So, enroll your child NOW as they have very limited seats.
Date:22-May-2017 to 09-Jun-2017, Last Date of Registration, 19-May-2017, Activities -Activity Centres, Art & Craft, Clay Modelling, Communication Skills , Cooking & Baking, Creative Writing, Storytelling, Summer Camps, Western Dance, Yoga, Price 4500-5000, Timings - 10:00 AM - 01:00 PM
Contact:9818311389, Email ID - info@thesmilingstars.com, Visit Us: www.thesmilingstars.com
Location:A-205, Sector 92, NOIDA, Opposite Forest Apartments
4. GYMBOREE
Date:23rd May - 1st July, 2016 (9:30 am - 11:30 am)
Brief:Gymboree is the pioneer in early childhood development programs for children aged newborn to five. Created by child development experts, the Gymboree learning program is designed to support the growth and development of the "whole child" – Physical, Social/Emotional & Cognitive. Their summer camp for kids that will be full of fun Play, Music & Art combo classed. It will help encourage curiosity and build self-confidence in your child through story reading, cooking, play and more. Age Group: 1.5 to 5 years
Contact No: 011 43851121
Location: Gymboree Play & Music, Inside Gurudwara Nanaksar, S Block, GK-1
5. TREEHOUSE
Date:16th May to 5th June 2016 (9:00 am to 3:00 pm)
Brief:The Tree House summer camp help children discover and explore nature through creative art, craft, culture and sports while learning about the vast opportunities in the world around. Activities include Art, Culture Development (Indian Music, Dramatics, Puppet Show, Sports (Yoga, Water Play, Pool Play and many more) & Skills Development. Age Group: 2.5 to 8 years
Contact No: 0120-6515632
Location: All Treehouse Braches in Delhi/NCR.
Summer Camps in Kolkata
1. JELLY BEANS - A PLAY DATE WITH COMMUNITY HELPERS
Location:SALT LAKE, The SUMMER CARAVANat Learning Impulse, Saltlake
Brief: Age Group, 2.50 to 5, Date01-May-2017 to 12-May-2017,
Date:Last Date of Registration - 08-May-2017, Timings 11:00 AM - 12:30 PM,
Brief:Activities, Art & Craft, Summer Camps, Age -  2.5 - 5 yrs of Age
A Play Date with Ten Community Helpers
1st Week of May: 1st - 5th
- Nurse
- Builder
- Farmer
- Teacher
- Baker
2nd Week of May : 8th - 12th
- Police Man
- Carpenter
- Car Mechanic
- Fire Fighter
- Barber
to Include Cirle Time Games, Toy Play, Fun Activities and Take Home Craft.
VENUE:Team Learning Impulse, Contact No.9874854476, 8582806988, Email ID : learning.impulse@gmail.com
Location:Silver Spring and Saltlake 700064, Learning Impulse
2. KSHITIJ SUMMER CAMP MATHERAN MISTY HILLS
Brief: Age Group, 6 to 12, Archery, Adventure Camps, Summer Camps, Rifle Shooting, Horse Riding, Swimming, Trekking
Date: 20-Mar-2017 to 31-May-2017, 21-May-2017, 07:00 AM - 05:00 PM
Brief: Located on the Western Ghats range at an elevation of around 2,625 feet above sea level, Matheran, means "forest on the forehead" (of the mountains) is an eco-sensitive region, declared by the Ministry of Environment and Forest, Government of India. It is one of the few places where motorized vehicles are not permitted, hence giving a very different and an inviting feel to the place! The kids will walk and swim and horse ride and explore the forests at night!
Camp Purpose: This 2 night 3 day program is designed for the first real exposure to experience the outdoors a little away from Mumbai ! The whole idea is for the kids to unlearn, and re-learn plenty of habits formed in daily life and get accustomed to changed environments with a smile ! This is the time they will learn to help others and also take care of their own selves!
Highlights-Rock Climbing, Free Fall, Archery, Burma Bridge, Tyre walk, Vertical Net, Visit to the Sunset Point, Map reading, Horse riding, Rappelling, Rifle Shooting, Commando Bridge, Swing and walk, Horizontal Net, Trekking, Swimming, Camp Fire, Indoor games etc!Cost-Rs.7000/-
3. ROBOTICS SUMMER CAMP
Location: RAAS BEHARI AVENUE, Anil Roy Road
Date:01-May-2017 to 05-May-2017, 08-May-2017 to 12-May-2017,  Timings 10:30 AM - 12:00 PM
Brief:Science & Robotics, Kidotronics Summer Camp is the perfect opportunity for children to engage in educational activities and games - the right combination of fun and learning!We are offering 5 weeks of Robotics camp, so you can select any week suitable to you. (We advise up to 2 weeks per child). Age Group, Age 6 to 16, Program FeeRs. 3500, Description -Morning batch of 5-day summer camp from May 1st to May 5thBOUT
Do you want your child to REALLY experience science and technology, not just read about it?
Contact No.9831808337, Email ID - info@kidotronics.comVisit Us - www.kidotronics.com
Address
4. Kalakrruti Camps - Adventure Camp
Date: -01-May-2017 to 27-May-2017, Last Date of Registration - 22-Apr-2017, 07:00 AM - 05:00 PM,
Brief:Age Group 4 to 11, Adventure Sports, Leisure Outings, Nature Camps, Archery, Bird Watching, Treasure Hunt, Summer Camps, Trekking, Dandeli Forest Hill Station is situated at a height of 2700 feet with cool pleasant atmosphere which is nestled at the bank of River Kali in Uttar Karnataka district (Overnight Journey). Captured by the treasure of magnificent rivers, breathe taking valleys, scenic beauty & Diverse Jungle which creates this place an awe-inspiring experience of life.
Activity-Adventure Activities-Nature Trail with Bird watching, Artificial wall Rappeling, Burma Bridge, Archery, Treasure Hunt, Night Trek.
Water Rides: Fun filled Coracle Ride, Water Zorbing, Kayaking, Jacuzzi in the flowing river, enjoy spine WHITE WATER RAFTING in the River Kali. All Water sports compulsory are done with Life jackets.
Jungle Safari: Enjoy the treasure of Dandeli which unfolds the magic of the Indian Jungles as you rove through the rich green forests by open jeeps.
Various Adventure Activities and water sports are carried out by experienced trainers of resort with safety equipments and life jackets.
Daily Campfire includes Musical games, Entertainment,Dance party, also Indoor & outdoor games conducted by Game host from Mumbai.
Contact: 91-9819123666 / 7666266065, Email ID - kalakrrutiholidays@gmail.com, Visit Us at www.kalakrruti.in
Address: Dandeli Forest
5. TRANSFORM YOUR PICKY EATER TO A HAPPY EATER
Location: Online
Address: Deliver Delights
Brief: Age Group, 1 and above, Event Date -01-May-2017 to 01-Jun-2017
Date: Last Date of Registration, 25-May-2017, Timings11:00 AM - 02:00 PM
Brief: Mothers have some specific questions and concerns related to their children. Parents are unsure if their child is eating right and getting all the right nutrients. Parents worry why my child gets sick so often .
We would be glad to help you in answering your queries through deep consult and give you all the support you need through online coaching for a month . During this 1 month consultation, we would discuss all specific concerns that you have.
Growth and development is still at a rapid space and the right nutritional intake can lay the foundation for a healthy life for a lifetime .Learn how to plan your child's meals and how to power pack meals to ensure nutritional intake and much more through safest health care.
Lifetime Benefits --Mothers who have some specific questions and concerns related to their children health and nutrition
-Mothers who are unsure if their child is eating right and getting all the right nutrients.
-Mothers who want to learn how to plan their child's meals and how to power pack meals to ensure nutritional intake.
-Mothers who are worried and a concerned mother about her children's health and over-all mental & physical well-being because of nutritional deficiency leading to delayed growth and problems with weight gain.
-Mothers who are deeply willing in building a foundation of healthy eating habits for a lifetime
-Mothers who wish to eliminate the root cause of their child's illness and assist in restoring balance in child's body.
Contact : 9069102744, Email ID :Deepti@deliverdelights.com, Address -Online (one month coaching)
Summer Camps in Mumbai
1. Root to Shoot Summer Camp
Brief:  4 to 8 years, It's crucial that today's kids learn the importance of nature. Also, as India has the third largest obese population in the world, it's equally vital to teach kids the importance of healthy cooking and eating. Enrol your child for EcoKid's root to shoot summer camp so that he or she can learn about indoor gardening as well healthy cooking.
Venue:Altamound Road
Contact : +91 9821127658
Date: 2 May to 14 May, 10:30 am to 12:00 pm
2. Robotics Summer Camp
Venue:Khar West and Andheri West
Contact no.: +91 9820948614
Date: 2 batches – 18th April to 29th April and 2nd May to 6th May, 2:00 pm to 5:00 pm
Brief: Age group: 7 years and above, Idle mind is a devil's workshop. So how about enrolling your child for a fun, educational and creative summer camp that not only keeps your child engaged, but also develops his brain. This scientifically developed workshop on robotics, game designs and 3D modelling and printing is ideal to exercise your child's brain and develop it.
3. Miraaya's Not Just Another Summer Camp
Venue:Deonar, Nerul, Kharghar, Tardeo, Bandra, Powai
Contact no.: +91 7045790118
Date: May, 10:00 am to 11:30 am (3-6 years), 11:45 am to 1:15 pm (7-10 years)
Brief: Age group: 2 to 10 years, the name claims, it's not just another summer camp, but something much more. Kids will learn how to make jewellery and crafts from pasta, warli art, picnic baskets and pottery. They will also learn yesteryears' games which is a must-do as these games are quickly being usurped by smartphones and Xboxes.
4. Sparkles Science Workshop
Brief:Age group: 7 to 15 years, Kids are fascinated by science given that it's taught in a fun and interesting manner. This science based workshop aims to do just that. In this summer workshop, kids can apply science in real life. They will apply the fundamentals of science while exploring a civilization, climbing Mount Everest, detecting a crime scene, digging up a dinosaur excavation site, learning astronomy and much more.
Venue: Deonar, Vashi, Nerul West, CBD Belapur, Kharghar, Chembur and Malad
Contact no – +91 9619780981
Date: 18 April to 17 June, 9:30 am to 12:30 pm
5. Harry Potter's Summer Club
Brief:Age group: 7 to 11 years, A universe away from the usual dance and craft summer camp, this Harry Potter summer camp gives your kids the opportunity to lose themselves in the magical world of wizards, ghosts and magical potions. This workshop is ideal for kids who are die hard Harry Potter fans.
Venue: Fun Science Club, Ghamat Lodge, 2nd Floor, Dr. Ambedkar Road, Above Mickey Mehta gym, Dadar TT
Contact no: +91 9819580259
Date: 2 May to 7 May and  26 May to 31 May (4:30 pm to 7:00 pm) and 13 to 18 June (for IB kids)10:00 am to 12:30 pm
This content has been checked & validated by Doctors and Experts of the parentune Expert panel. Our panel consists of Neonatologist, Gynecologist, Peadiatrician, Nutritionist, Child Counselor, Education & Learning Expert, Physiotherapist, Learning disability Expert and Developmental Pead.
Kindly
Login
or
Register
to post a comment.
+ Start A Blog
Top Hobbies Blogs
Top Hobbies Talks
Top Hobbies question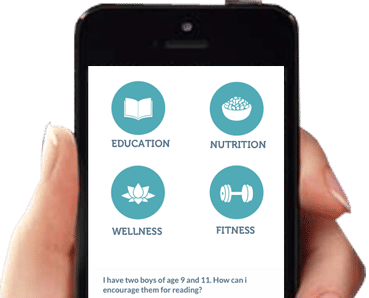 Download Parentune Plus App
Please enter a valid number

{{trans('web/app_labels.text_Heading')}}
{{trans('web/app_labels.text_some_custom_error')}}
{{trans('web/app_labels.text_Heading')}}
{{trans('web/app_labels.text_some_custom_error')}}