Pregnancy
Importance of Vaccines & Vaccination in Pregnancy & Side-effects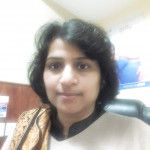 Created by Dr Pooja Mittal Updated on Sep 10, 2019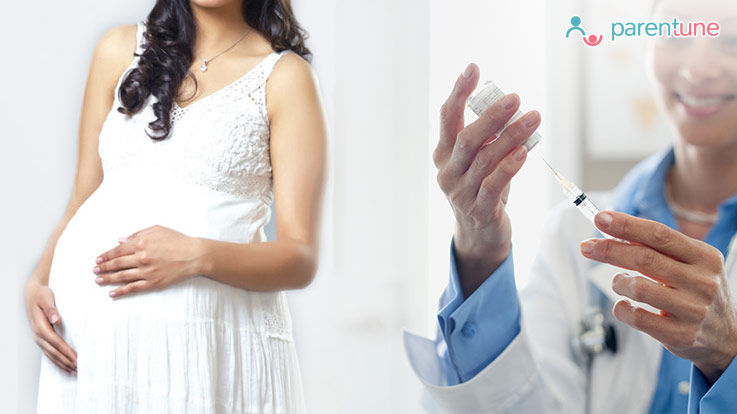 Vaccination is valuable for the health of the mother and the baby. Pregnancy vaccines are useful because they can prevent certain infections during pregnancy. A pregnant woman also passes on disease-fighting antibodies to the developing baby in her womb. Vaccination can prevent diseases in the baby after birth for the first few weeks of life when it is too young to be vaccinated. Here recommended vaccines have been found to be safe and effective.
Why Vaccination Before Pregnancy?
Before planning for conception, one should check for vaccination for some illnesses: 
Rubella
Rubella is a viral illness presenting with rash and fever. It is generally mild, but if a pregnant lady happens to catch it, it can cause severe birth defects in the unborn baby, abortion and preterm labor. Rubella immunity status can be assessed by doing a blood test.  If found non-immune, Rubella vaccine should be administered. The couple should not conceive for 1 month after receiving a rubella vaccination. [Read More - What Rubella Virus Can Cause If You Aren't Vaccinated?]
Chickenpox
Chickenpox can have serious complications for developing baby if a pregnant lady gets infected. Women who have never had chickenpox in childhood and have not been vaccinated for it should talk to their doctor regarding chickenpox vaccination. [Read More - Chickenpox Causes, Prevention & Treatment Remedies in Babies]
Hepatitis B
This viral illness can pass from a mother to her baby in utero. Couples planning for a pregnancy should talk to their doctor about vaccination for Hepatitis B.
Recommended Vaccines During Pregnancy
Generally, vaccines that contain killed/ inactivated viruses or bacteria can be administered to pregnant women. Vaccines containing live viruses are not given to pregnant women. Vaccines that are recommended to be given to pregnant women are:
Tetanus Toxoid (TT) – This vaccine protects the mother and the baby against tetanus and can be given anytime in pregnancy, however it is more commonly given after the fourth completed month as two doses 1 month apart. [Read More - Tetanus Causes, Symptoms and Prevention in Children]

TdaP - Tetanus Toxoid, reduced diphtheria Toxoid, and acellular pertussis vaccine. One dose of this vaccine is recommended in each pregnancy, ideally given between 27 and 36 weeks of pregnancy. It protects both the mother and the baby against these three potentially serious illnesses. Baby gets vaccinated for diphtheria and whooping cough ( pertussis) at the age of 6 weeks, so this vaccine is important to protect the baby during the first 6 weeks when it is too young to be vaccinated.

Flu Vaccine/Shot – made from an inactivated flu virus, it is safe for both the mother and the baby. It can be given anytime during pregnancy but is more commonly given to women who are pregnant during the flu season, typically from November to March. [Read More - When Should I Get My Child Vaccinated?]
NOTE: Influenza nasal spray vaccine should be avoided in pregnancy as it contains the live attenuated virus.
Vaccines to Be Avoided During Pregnancy
Vaccines with the live attenuated virus are not given during pregnancy, such as chickenpox( varicella), MMR vaccine (Measles, Mumps, and Rubella), Influenza nasal spray vaccine.
Vaccines Uses Safety & Side Effects
Vaccines that are recommended during pregnancy are monitored closely for safety. They protect against diseases and should be given. There has been no link between vaccine administration and miscarriage in studies.
Side effects of vaccines: Like other drugs, vaccines can also have side effects such as pain, redness, swelling at the vaccine site, mild fever, muscle ache, tiredness, etc. Most of these side effects are mild and go away on their own.
What if Traveling During Pregnancy
If a pregnant woman is traveling abroad or to an area where infections are frequent, the doctor may recommend additional vaccination like Hepatitis A and Hepatitis B. These vaccinations are also recommended for pregnant women at higher risk of infections. 
Why Vaccination After The Baby is Born?
A new mother may need to get vaccinated to protect against certain diseases such as : 
Whooping Cough – If the TdaP vaccine wasn't administered during pregnancy, then it can be given right after delivery. 

MMR Vaccine – It can be given to women just after childbirth before leaving the hospital if it was not given previously.
Conclusion:
Vaccinating pregnant ladies is also an avenue to protect newborn infants at a critically vulnerable time before they can be vaccinated, by way of passive antibody transfer to the fetus. Women who decline vaccination during pregnancy should be offered vaccination and appropriate counseling after childbirth.
Kindly
Login
or
Register
to post a comment.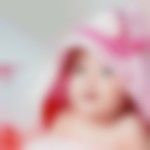 | Sep 12, 2019
@Aroosa: All Gynees highly recommended these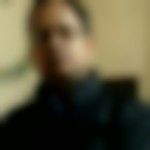 | Sep 12, 2019
aroosa : It's highly recommended. It's upto pathologist & your gynee | Sep 12, 2019
meri 25 weeks pregnancy h... kia mjhy vaccine lgwani chahye?aur kia coloured ultrasound 7th month main krwaya ja skta h?
+ Start A Blog
Top Pregnancy Blogs
Top Pregnancy Talks
Top Pregnancy question