Health
W-Sitting: Is your child sitting the wrong way?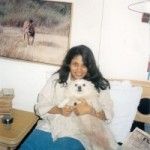 Created by Swati Nitin Gupta Updated on Sep 21, 2018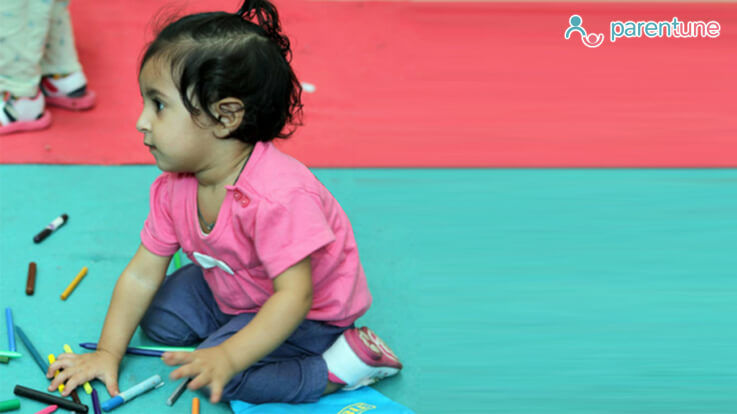 Is your child sitting in a position that forms the letter W? Then probably it is time for you to sit up and take note. W-sitting refers to the position when the child sits with legs spread forming the alphabet W. Though initially, it was thought as a natural instinct of the child, but now experts differ and in fact suggest that this sitting position should be discouraged as it is not good for the development of your child's back muscles. We spoke with Dr Himani Khanna, Developmental and Behavioural Paediatrician, Artemis Hospital, Gurgaon, about W-sitting position in children. Here are the excerpts.
Q What is W-sitting position?
W-sitting position is a position where in a child sits on his hips with both knees bent and legs spread behind him forming the alphabet W with his legs. Many growing children do tend to sit in this position while playing, but parents should be aware of excessive use of this position as it can lead to future problems related to muscles and joints.
Q. Why should W-sitting be discouraged?
When a child is sitting in W-position, she is planted in one spot or fixed through the trunk. This does not allow trunk rotation or lateral weight-shifts (twisting and turning around to pick things lying near the sides of the body). Control and strong trunk rotation and lateral weight-shifts, both, are required by the body for balancing, running, and ding table top activities. The main disadvantages of W-sitting are
It puts excessive pressure on the hips making the child prone to issues related to hips dislocation etc.
This position locks the upper torso thus restricting the movement in the upper part of the body. If the child sits for too long in this position or too much, then the core and the upper torso do not get enough activity through movement and this can lead to a weak back.
A weak core, from W-sitting, can affect the child's balance, running, delay postural control and affect stability in movement.
In this position, the thigh muscles become tight which may lead to problems of stiffness in legs and discomfort.
With tight thigh muscles, the joints also get adversely affected resulting in a weak gait.
Q. Why do children tend to sit in this position?
Children find it easy to sit in this position because it requires less muscle strength and gives them more control over their body and objects lying immediately in front of them. Sitting cross-legged or with their legs spread out in front, would instead require huge amounts of core strength. Also, generally it is seen that hypotonic children or children with a weak core prefer to sit in this position, as an automatic response of the body.
Q. At what age do children start sitting in this position?
 As soon as the child starts sitting without any support, he may start sitting in this position, as this position gives him balance without support. A child with a weak core will automatically prefer to sit in this position. While some outgrow this soon, other children may continue sitting in W-position later on as well which then requires intervention.
Also Read: A Fat Child Doesn't Mean a Healthy Child - Obesity Causes & Risks
Q.  How can parents help?
Parents need to be more aware and need to keep correcting the position in preschoolers. It is better for children to sit cross-legged or with both legs stretched out in front of them.
With older children, who continue sitting W, parents can introduce them to back-strengthening exercises. Check with your paediatrician or a developmental expert for what exercises are ideal for this posture correction.
Yoga, under supervision of a trained therapist, can also be introduced as it is a great way to strengthen the core.
Younger children can be given regular massages on their backs and joints, to strengthen them.
Encourage your children to have as much physical movement as possible including running in the park, playing ball, cycling, swimming etc.
Once the child starts sitting and crawling, let him have as much mobility as possible. Remove random furniture, excessive rugs from the house and let the baby have a free access to the entire space—all this translates into muscle movement and exercise fro young babies and eventually strengthens their core. So, start early and let your child have the benefit of a healthy core. 
Kindly
Login
or
Register
to post a comment.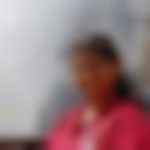 | Aug 08, 2019
only | Aug 08, 2019
I | Aug 08, 2019
ameen you have the right to know how what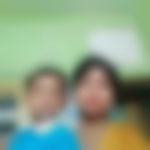 | May 31, 2019
ukklmcjmnnmbnbnnknmkkjkkhhhbbnnnj | May 31, 2019
eye opening information... thank you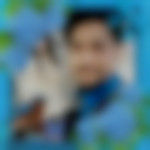 | May 31, 2019
Thanx for info... My son who is in 6th year he sits like this.. Should I massage him? | Sep 24, 2018
many thanks for the info. as my daughter of 2. 7yrs tend to sit in this position, I was not able to understand whether it was ok or not. but his info. really helped me.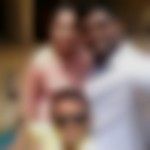 | Sep 23, 2018
nice information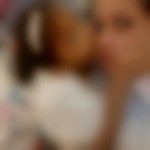 | Sep 23, 2018
thanks for valueable message | Sep 14, 2017
thanks Swati for sharing this eye opening and an informative blog. w- sitting in childhood can lead to Orthopedic problems in future, is something which comes across as a shocking revelation to me and i am sure to many other parents too. thanks for sharing tips to discourage this posture while sitting and to help our children.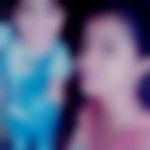 | Sep 11, 2017
Very useful information... Thanks a lot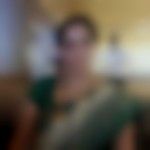 | Sep 07, 2017
Thanks for this valuable information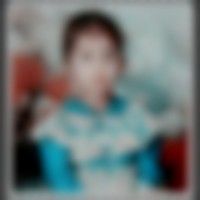 | Jun 13, 2017
thanks for this valuable information my daughter is also habituated to sit in w position ur information helps me in knowing health facts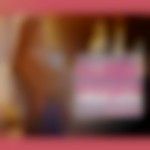 | Jun 09, 2017
My son Sits in W position. I correct him many times but he's habited to it. | Jun 08, 2017
Oo really my daughter too sit with W posture, never knew the disadvantage of this. I thought it may be her comfortable posture and ignored. Thanx a lot for leting me know about the disadvantage and how to mend.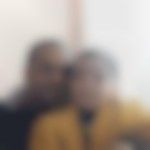 | Jun 08, 2017
thanx !!! | Jun 08, 2017
Saluiiàhs Jain☠☠☠☠☠☠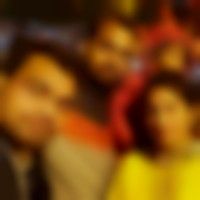 | Jun 08, 2017
My daughter 2. 7 years old.. she also used to sit in W position... but me and wife always trying to make her understand to not to sit in that way | Nov 03, 2016
Really weird. In my family, we can all sit like that- My Mom, her sister, me, my sister, my daughter! Haven't really seen this affect our gait or balance. Am I missing something? | Nov 03, 2016
My daughter used to sit in W posture. Only when she was close to one we came to know its not good for her. Her legs got bent a bit. We started correcting her posture every time she sat that way by bringing her legs to the front. We used the same command ("legs front") every time and over a period of time she started changing her sitting posture when we ask her to. She's 3. 2 now and still sits in W posture at times. But, she corrects her posture on her own. So, one way to correct the posture in my opinion would be to help the kid change posture every time and use a specific command while doing so.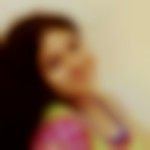 | Oct 31, 2016
Well, my son always used to sit like that ( W ) since he learnt to sit. I tried changing, but soon learnt, he was comfortable that way , and we were ok with it. He is 4 years and 8 months now, he sits normally, he runs fast enough, he has long legs :) .... So I don't agree to this statement.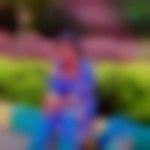 | Oct 27, 2016
my son used to sit in W way ...we were worried ...we used to correct often ...but it seems he was comfortable ...we have read that children who sit in this manner tend to walk late or not in proper way ... we asked doc ..he said its fine ..not to worry ..now he walks properly but ya he was a late walker ... this is not for the sitting position ..its all abt confidence .. doc say till 3- 4 yrs children learns how to walk and all ..so only after this u need to b worried .. | Oct 27, 2016
my daughter plays lawn tennis also and over active but as you say i will give her massage in back and legs also... because she feels exhausted also at times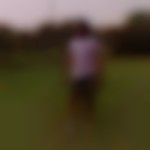 | Oct 20, 2016
My 2 Year 7 month baby girl also sitting same w shapped and also walking differently. Now we are discouraging to do so. Since last three week, she try to seat as per our instruction. I understand its child habit and can be removed with parents focus.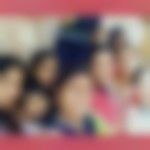 | Oct 20, 2016
my daughter is 9yrs and she always in w shape and nw her walking style also different from others the legs goes wrong side pls help me out | Aug 28, 2016
my son is now 2yrs 3 mnths, he used to sit in W position always which leads to him bow legs. | May 25, 2016
The article is good but you should tell how to correct it.... although w sitting is exaggerated... initially all babies will sit like this... but after that when they discover new ways of sitting they will sit in other ways too... everything on internet is not of a over concern... worry is good but panicking over everything thing is bad... and remember every problem has a remedy... | May 22, 2016
my daughter is 1yr&6mths old. she still continue 2 sit in w-position. please tell how 2 discourage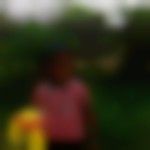 | May 21, 2016
no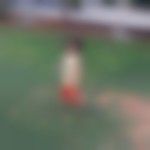 | May 21, 2016
my son has been sitting like this from his 10 th mnth.... nw he is 2 years old.... still doing the same.... will he get any problems in future... pls let me know | May 21, 2016
My 10 month daughter is also sitting like this.. please tell how to discourage it... | May 20, 2016
My daughter had this problem and we took her to the doctor while she was 13 months old. Thankfully... with doctor's guidance we could change our daughter's habbit. Today she is 4 and super active in all physical activities. Nice article... very helpful to a lot of new parents .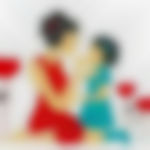 | May 18, 2016
Thank you for the information. My daughter also sit like this... But I didnt know that it will cause future problems... very informative. | Apr 07, 2016
My daughter is 2 years old and she used sit in W position. Because of sitting in W position she is having problem in her foot. Her foot turned inside while walking. What can I do to solve her problem.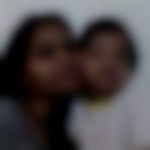 | Apr 07, 2016
Thanks for giving detailed explanation.. my daughter sometimes sat like this only and I rejected .I know this sitting is not good for health but I don't know the reason.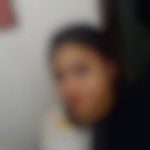 | Mar 28, 2016
My daughter is 4yrs6months.... She tends to sit in the w-position.. she has difficulty hopping, running faster and climbing stairs... Currently we are taking her to a pediatric physiotherapist for core strengthening exercises..... My question is will this rectify her problem entirely.. And how much time should this take.. Please suggest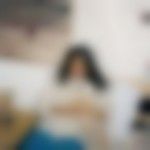 | Mar 23, 2016
Thank you parents for all the comments and support. If your child is sitting in this position then you need to keep alerting them. | Mar 23, 2016
Thanks for the information | Mar 21, 2016
Omg thanks so much,this is really helpful for all mother | Mar 21, 2016
Thanks a lot. it was really informative. | Mar 21, 2016
Thanks a lot.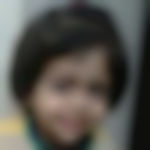 | Mar 17, 2016
Thanks for the guidance. .my child is also sitting in this position. | Mar 16, 2016
thanx a lot for such a useful information .....as my daughter ia also sitting in same position always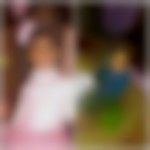 | Mar 16, 2016
Thnx it's a very good information. | Mar 15, 2016
Ya its a gud advice. thanks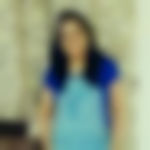 | Mar 15, 2016
dats very informative thanks a lot | Mar 14, 2016
Very useful information as many parents are not aware of this. Thank you for clearly mentioning the side affects of sitting position.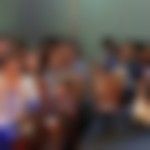 | Mar 14, 2016
This is a must-read for all parents of toddlers especially. | Mar 14, 2016
These are good suggestions. Mothers need to watch out for signs. | Mar 14, 2016
Quite useful information on W-sitting position.

{{trans('web/app_labels.text_Heading')}}
{{trans('web/app_labels.text_some_custom_error')}}
{{trans('web/app_labels.text_Heading')}}
{{trans('web/app_labels.text_some_custom_error')}}