Child Psychology and Behaviour
When do children learn lying is an option?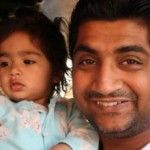 Created by Piyush Kamra Updated on Mar 10, 2020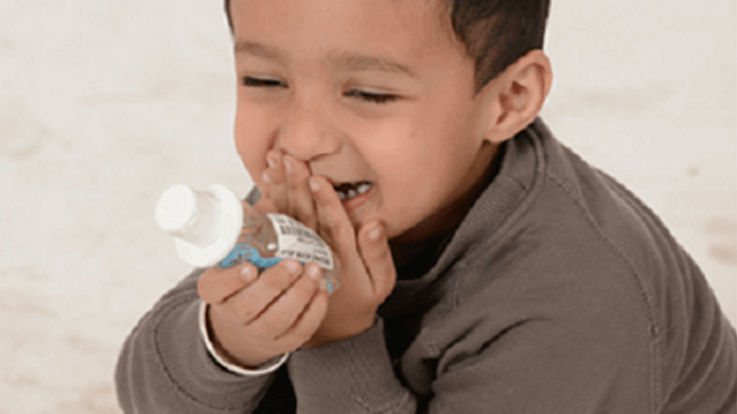 I am sure we have all heard that children learn the most from their surroundings, their parents being their first teachers and role models. So, if they learn to lie it is probably because they saw an older person do it. To some extent I agree with that—we should not be telling our spouse to say "tell him I am not home…" over a phone or may be other small harmless lies. Harmless for us but they certainly start looking like a viable option to children if they are also trying to avoid something and they do not see anything wrong with it if their parents do it. But that's not where they pick up on lying. It happens much before that, when they don't even know the difference between a truth and a lie.
Ok, let's try to recollect a memory, where your child did something by mistake such as shattering your crystal vase. You ask as an immediate reaction, "Did you do this?" the child nods a 'yes' and then suddenly your pitch is high, you are yelling at the child saying things like "What have you done… Don't you ever listen… You could have hurt yourself…"" etc. etc.
Yes, you were probably not worried about the vase and more worried about the child getting hurt but were you able to see your child's face. The child is scared not because of the vase breaking but because of your loud voice and may be even your facial expression. Normally I have seen in such cases the child runs and tries to hide behind the parent who is not or less angry.
You see the child is scared and empathize. It's all done and we all move on, but not our babies. They store the memory of an over-anxious and angry you and if any such situation gets repeated, they get scared even before you reach the scene. You again ask the child did you do this, the child is scared and not able to respond. Interestingly we are angry but not with the child because we feel this was not done by the child and the child can see that. This is when they realize that if my parents do not know I have done it, they are not angry with me. Next time around you ask did you do it, they will nod a no and confirm their theory.
So the most important thing is if you do not want your child to lie, is  not to react negatively if the child tells you the truth.
Also, since the child has stepped out of the confines of the home, is meeting more children and adults alike, they imbibe a lot of things from the environment also. At this point it is very important to keep a check if your child is picking up on lying.
The first hints would be the body language. I am not an expert on body language but having read a few books, I saw those signs come to life. Our bodies are not designed to lie (for that matter do anything that is morally incorrect), so when we do lie or at the least when we start to lie, our body tries to stop us from lying. As a reaction, hands try to cover the mouth as the child start to speak a lie, with time this hand moves to nose, cheeks or forehead etc. Try to catch this sign as soon as you can. There are other things like a change in tone or pace of speech, a flicker in the eye, repeating the same stuff, avoiding eye contact, hands in the pocket or behind the back, a little fumbling, and etc. But you want to catch these signals as soon as possible because with time the poker face becomes strong and the lie learns to control the body and minimize these signals.
You could also try asking the same question in different manner, just don't let suspicion control your sound and try to look for inconsistencies in response. At the same time, have faith in your children, believe in them. Let them know you believe in them and how that makes it important for them to speak the truth every single time.
But, assume you did everything but you still find out the child lied, it is very important how you react in such a situation. There are two very important aspects to this. First do not embarrass the child at all specially in presence of others and secondly try to find why the child was forced to lie. Talk to the child, make him/her feel secure (they are definitely scared of something that made them lie), find the root cause and ensure that the child understands he/she can talk to you however bad the situation is and that their fear was just their assumption and whatever made them lie, is not the reality. Also while you are explaining or talking to the child the most important virtue is patience. They may take time to open up and if lose your patience, it would be like 2 steps forward and 4 backwards.
Try to convert mistakes to learnings, both for yourself and your child. They may have spilled a jar of beans. Collect it and make a food pot for the birds, teach your child how important food is and how these birds work all day to collect 1 bean at a time.
Okay, now what if the child tells you a truth and it is bitter, you don't like it at all. How do you react to that? That is tricky, really. You taught them to never lie and make sure that continues. Again no negative reaction, the first thing to do is reinforce they did the right thing by speaking the truth. Tell them you understand it is not an easy thing to say and you appreciate their habit of telling the truth.
All in all we can take the following pointers:
1.    Exercise patience, specially on losing control
2.    Keep a check on your children's body language and look for sudden changes
3.    Try asking same questions in different manners but politely every time
4.    Talk to them to understand why they lied
5.    Believe in your children
6.    Convert mistakes to learning opportunities
7.    Appreciate your child speaking truth
8.    Finally be the role model and do not lie
Though there is no bottomline to parenting, these pointers above are very much achievable. 
This content has been checked & validated by Doctors and Experts of the parentune Expert panel. Our panel consists of Neonatologist, Gynecologist, Peadiatrician, Nutritionist, Child Counselor, Education & Learning Expert, Physiotherapist, Learning disability Expert and Developmental Pead.
Kindly
Login
or
Register
to post a comment. | Dec 01, 2019
Blogs-https://www.parentune.com/parent-blog/when-do-children-learn-lying-is-an-option/634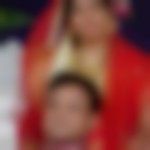 | Aug 17, 2019
Ham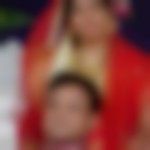 | Aug 17, 2019
Alpoipouppy c c | Aug 17, 2019
j jjjjjj j | Aug 17, 2019
ഒ | Aug 17, 2019
ki ou8ഐജി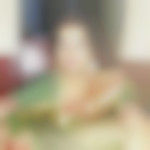 | May 28, 2019
qpqqlqqòqq9qq9qq8q9q8qwwl2lwq22lw2qlqq2oòwqì2ģgqìqqhw2u22üuquùq us and the only 99898q87qqqqaqqqq77qqqq797àùqqq978qqýq7iý8qua ò9qàq I 6aśÞuþmhbqqqqqqqqqqqqqqq 911111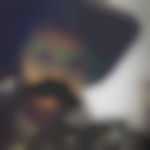 | Sep 25, 2018
hmixh | Jul 29, 2017
very informative. ...thank you | Jul 29, 2017
very informative. ...thank you | Dec 10, 2016
Good one. Gives a good perspective | Feb 29, 2016
I think for every parents patience is a key. If you have this then you will get success . My daughter is going to be 6yrs and she is first child.... no doubt in first child you do everything like ignorance on there naughty things and there small lies make you smile.... (o dekho mera bachey ne aisa bola and waisa bola ..mera bacha mera bacha).... But after some time this only become bad for us.... We can't blame our kid... we are who use to laugh on them and they think they are doing funniest thing... and they are used to with this by surrounding or by T. V ( Doremon T. V episode). my daughter use to say all lies whatever u have discuss al.. like not finishing tiffin... I didn't do that.... I have not used bad words etc.... initially I just blast on her and she was very scared... I can see on her face and still remember her face expression. I don't know where I read article on this that you have to keep patience and trust your child . You have to talk your child about there daily routine there whole day activity and you have to share your activity as like a friend. Just in simple word GOSSIP.. Trust me it's work.... These days when I pick my daughter from her school she narrate her whole day activity. She share everything with me.... I will not say she always say truth but I can see improvement.. Once your child start discussing with you chances of lies decrease to 70%. I think this is not a bad number . isn't friends. Most important MAKE THEM FEEL YOU TRUST THEM BY ANYHOW and YOU LOVE THEM WITHOUT ANY CONDITION.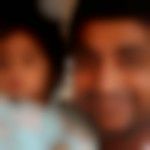 | Jan 05, 2016
God, looks like I have been away for a long long time... let me try and answer every comment assuming what I would have done today if I reached your situation. Let me reiterate I am not an expert and this is just my opinion but at times an independent opinion may lead you to finding the right solution for yourself: drsheenoosharma: I agree with you changing your strategies may be a good strategy till your child learns what you are doing but believe me, they are pretty quick at learning. Fear also works for sometime but there is a very practical dialogue from the movie "Mary Kom" which says "Kisi ki itna mat darao ki dar hi khatam ho jae" (Don't scare someone to that limit that it doesn't scare anymore). A scare of principal can go 2 ways, 1. you keep scaring and nothing happens, child learns it's a hoax call or 2. you actually meet the principal, make him/her the bad cop, works 2-3 times later the child gets used to it, you don't want either. What you want is your child to decide what is right vs wrong and guide him/her in doing that. E. g. you may feel that talking practical at this age is useless, they don't even understand the meaning of being practical but think again, do they know the meaning of being punished by god? How it really helps is the same way that advertisements sell products to kids. They keep hearing it again and again and they will learn it. I keep telling my daughter don't touch the switch boards you might get a shock. She doesn't know what is switch board and what is shock but I know the day she understands the meanings of these words I will never have explain again, it is in her head now. Aarti Kadam: you are really in a tricky situation. Not trying to scare you but reaction good/bad is important because it makes it easy for you to decide what to do next or what you did was right or not. Try to find ways to make her speak. Let me assure you anger will not help at all. She is 6 years old and knows a lot more feelings than a 2 year old. Be patient to your limits and beyond and continue trying for that one thing that will click. I agree that it is like finding a needle in haystack but patience will be your magnet, if you lose it, it makes it all the more difficult to find the needle. Meenu Vemuri: lot of common points between your problem and drsheenosharma's problem. Again they don't know how god punishes so they may be scared for a while but they will come back to the same track. So the permanent solution really is you continuously repeating both in words and in actions and keeping her involved. Shreya Joshi: She is just 3 years. She might actually be playing what you really want to tell her is talking to wall is a waste it'll not reply back mamma will :) g r: Thank you so much. I am happy you liked it. Feels like I have written a whole blog in the comments sections :) | Jan 05, 2016
My daughter is 3 yr old n she easily changes her statment that " m talking to u mom m telling this to the wall. "she is tooo active n talkative. Sometimes she answer so cleaverly that i dont understand how to react. Now she is manipulating things. | Jan 05, 2016
My daughter is | Dec 29, 2015
A well written and useful blog!! thanks so much:))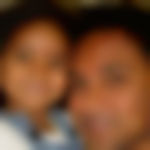 | Dec 21, 2015
My daughter is 7 yrs old n now she is expert in telling lies. I never told anything lie to her but initially she used to lie n used to tell oo ullu banaya. but now she has started telling lies to her teacher. Day before yesterday I wrote a note to teacher stating that from past one month she is not writing her CW. sometimes she writes half sometimes only two lines... so teacher replied n said that ur daughter is having headache everyday so please check her sight. I was wondering as she never came to me n said this problem. But when I asked her while playing then she told that she does not want to write as its so much to write in this school that's why I told teacher like that. n there was one more twist when she was asked to go to the nurse mam in the school so my daughter told her the different story that her finger got hurt please put some medicine,I was shocked n my little clever daughter was smiling. This is happening we are talking to her politely n telling her that God will punish her if she keeps telling lies to everyone. | Dec 19, 2015
My daughter is 6 yrs old She just do not eat her tiffin and give us all sorts of different lies for not eating tiffin or she just stay quite but does not answer our questions. I am trying to handle this situation for more than 8 to 10 months. | Dec 16, 2015
I am used to my 4yr old girl picking up new naughty things from her school bus friends every now and then. I normally let it pass slowly. but when she learnt lying it was unacceptable. an still tackling this situation .sometimes with love,sometimes with a little sacre of her principal. I feel keep changing strategies so that kids don't learn to manipulate you. after all,WE are the parents .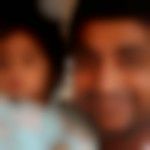 | Dec 10, 2015
Hey Rebecca, I understand being patient can be really tough but think about it, you are trying to ensure that your kid stops doing something that she has been doing for long. When you lose your temper, it is like you are trying to change your habit of impatience to patience but at times you can't control it. So if you after so many years of wisdom can lose it, so can the kid and that is where it loops back to being patient. | Dec 10, 2015
My daughter is adopted and came home when she was five. She was so used to lying that every sentence was a lie. After a year things are better but she is such a pro that she is an absolute poker face when she lies. I do lose my temper a lot of times though especially when I find out from others. | Dec 09, 2015
Nicely explained each and every point which every parent would have while treating with their kids lying. Thanks Piyush, it was a worth reading your write up. Keep sharing more useful and these kind of very important matters related to children.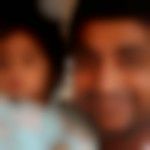 | Dec 09, 2015
Well said Shikha. Completely agree we all need to stop, take a deep breath and rethink. | Dec 09, 2015
Well written Piyush! Agree with the suggestions given. It is mostly us parents who are making our children smart and letting them know where to eat words and when to exaggerate with our reactions even before they finish saying. Children even lie to make us feel happy or to avoid making us feel bad. When they can do so much for us with no wrong intentions and just parent's happiness on their mind why can't we control our emotions and give patient ears to them without having outbursts. if we loose a material thing it is not a loss at all, but in the name of discipline if we loose our child's trust we loose everything. So up to us all to do a reality check.
+ Start A Blog
Top Child Psychology and Behaviour Blogs
Top Child Psychology and Behaviour Talks
Top Child Psychology and Behaviour question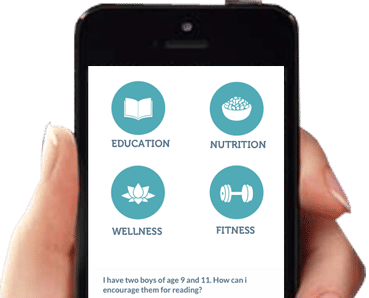 Download Parentune App
Please enter a valid number

{{trans('web/app_labels.text_Heading')}}
{{trans('web/app_labels.text_some_custom_error')}}
{{trans('web/app_labels.text_Heading')}}
{{trans('web/app_labels.text_some_custom_error')}}