Food and Nutrition
Why Is Milk Important For Your Child?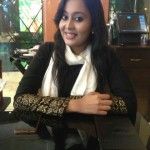 Created by Huda Shaikh Updated on Feb 04, 2020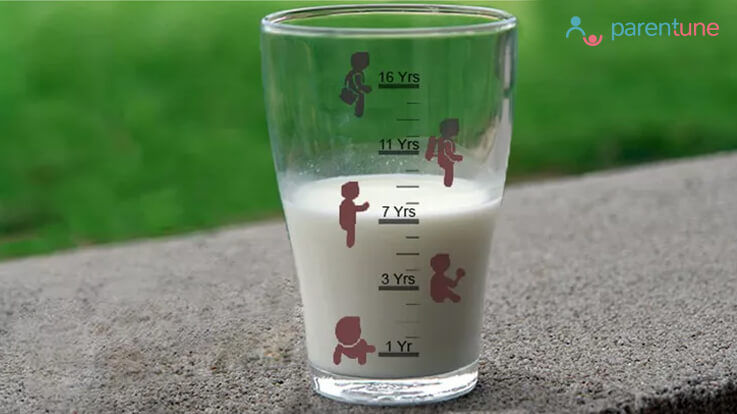 "Momma I do not like milk, why do have it feed it to me every day. The taste is not good, it smells" so on and so forth. This is usual banter moms are terrified to listen to. Mommies often have to look at their child with despair when they outright refuse to have milk. They are worried thinking that if my child does not consume milk he might have a calcium deficiency leading to brittle teeth and frail bones. But before you go so far, hold on!! Let me give you some amazing ideas as to how you can make the glass of milk for delicious and nutritious for your little one.
Always remember eating healthy food should never look or sound like a battleground to your child, it needs to be an enjoyable experience. But before I tell you the ways you can make the glass of milk delicious for your child here's some insight on why should your child drink milk. [Also Read: Is Goat's Milk Good For Your Infant?]
Why Is Milk Important For Your Child?
Why do children need to drink milk? Milk remains to be quite essential for children in the first 12 months and for many more years to come. It is considered to be a great source of filling protein, Vitamin D, calcium and much: needed potassium each of which is required for healthy bones and teeth. To put it down in simple words the calcium in the milk is easily taken up by the body as compared to other food products. Not just that whole milk is an amazing source of fats which is required by babies for growth and energy. Hence milk is not only beneficial for your child's bones but can also help in keeping the heart, muscles and nerves healthy.
Is It Necessary For My Child To Drink Milk?
No, it is not necessary for your child to drink milk. If he or she doesn't like milk, then there is no need to push it to them. Yes, it is true that milk has essential nutrients, but if your child is getting the required nutrients from another food source, then it is perfectly fine if your child is not drinking his or her milk.
What If My Child Is Lactose Intolerant?
In case if your child is lactose intolerant then it is better not to push your child for drinking milk, as it will do more harm than good. Hence For those with lactose intolerant children, you can give curd, yoghurt and paneer.
How Do I Make My Child Drink Milk?
Here are 5 tips which are sure to solve your most difficult problem forever-
Add Natural Flavours: While the supermarket is full of squashes, crushes and flavoured powders like chocolate, strawberry, Pista, Rose, and many more it is best to use some simple herbs and spices available in your kitchen corner. Combinations which you can try out at home--Cardamom and saffron, turmeric and honey, Cinnamon and honey, vanilla pods/lavender pods, nutmeg, mint, turmeric and honey and last but not the least pumpkin pie spice. All of these not only have antioxidant properties but can keep your child away from cold, flu and seasonal illnesses
Use Some Yoghurt: Yogurt is a great source of protein, calcium, Vitamin B12, B2 but most importantly "probiotic" is the word which keeps on ringing in our ears. We usually are well versed with the idea of milkshakes, but why not make a smoothie by adding some milk, fruits and yoghurt to the same old concept? This would not only make a glass of milk more nutritious but believe me it is yummy. So what would your child say all day "Yummy yummy in my tummy "
Make Use of Seasonal Fruits: Seasonal fruits are the best during the season and what makes us say that? Seasonal fruits impart maximum benefit during that time of the year and what best can you do out of it. Simply blend in some seasonal fruits with milk, yoghurt and oats and find your little one relishing it with a big moustache on his/her face. Some fruits which should not be missed: Mangoes/muskmelon/litchi during summer and Oranges/apple/grapes during winter
Let's Go Nuts: Nuts, as we all know, are a great source of protein, essential fats omega 3 fatty acids and antioxidants. But what's more, it imparts some excellent taste to a glass of boring and dull-looking milk. Make some badam flavour flavoured Kaju shake/Pista and raisin milk or simple powder 2to3 nuts like almonds, cashews/walnuts and pista and add it to your child's glass of milk with a little bit of honey. Boring no longer looks boring!
Let Ice to the Talking: All you need to do is puree your child's favourite fruit or simply chop off a small slice and freeze it in an ice tray. You can even add in food colours or for a change add a fruit juice. Whenever you need to give your child a glass of milk, just add in 2to 3 ice cubes and your child would jump off the chair with the idea of having milk the very next time. Also, this is a healthy way of giving fruits to your little one.
Did you like the blog? Please do share your views and feedback in the comments below.
This content has been checked & validated by Doctors and Experts of the parentune Expert panel. Our panel consists of Neonatologist, Gynecologist, Peadiatrician, Nutritionist, Child Counselor, Education & Learning Expert, Physiotherapist, Learning disability Expert and Developmental Pead.
Kindly
Login
or
Register
to post a comment. | Nov 29, 2019
67 | Mar 31, 2019
pö1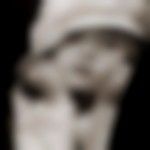 | Sep 09, 2018
dxe6 e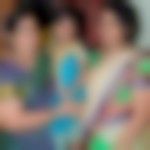 | Aug 31, 2018
he Rd to | Aug 12, 2018
my son of 20days does potty 15to20 times a day please suggest some remedies as He does less potty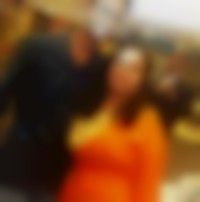 | Aug 06, 2018
wat is lactose intolerant | Aug 06, 2018
thks to useful information | Jul 11, 2018
the information you provided us is very helpful. thanku parent tune | Jun 04, 2018
useful tips for Moms, thank you....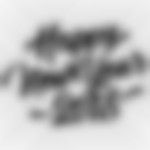 | Jun 03, 2018
Good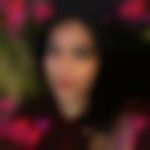 | Jun 03, 2018
Mother's milk or formula is important for an infant or a toddler. But after they wean, they don't need cows milk. Think of it, we are the only species that continuously needs another mothers milk after weaning from Our mother. Nature is not designed that way. Moreover it is the root causes for mucus, pus , bacteria and infections. Give healthy food. That's more important. Calcium comes from things like almonds, Organge juice, sesame laddoos (TIL laddoo). Much more than animal milk. No, don't add different flavours to make animal milk tasty. There is a reason why every child hates it. It's not our food. It's time we need to update our nutritional information. Have a Pediatrician who reads stuff. Most doctors don't know much about nutrition. So read up. Even dr. Spock who was the most widely known Pediatrician said dairy is not a food food for kids. | May 23, 2018
I tried everything mentioned above but my 2yr. 9 m boy still refusing taking milk. what to do? | May 21, 2018
hlo,Meri beti 2yr 2 month ki hai vo khana nhi khana chati aur doodh bhi nhi piti hai,aur chidchidapan rahta hai aur rothi hai,sirf feeding karna chati hai.. plz tell me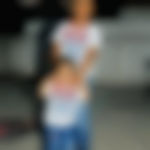 | May 19, 2018
my younger son 1. 5 years old. He eats only dal rice without spicy like pepper red chilli powder. how to change his habit. How to introduce to eat all items.... | May 19, 2018
very nice Awesome Ideas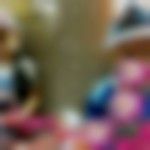 | Mar 23, 2018
Great tips | Mar 14, 2018
My son is not eating any type of vegetables.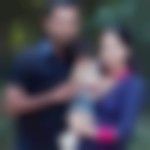 | Feb 10, 2018
Mera beta 1. 5 year ka hai ...use per day kitna dudh pina chahiye??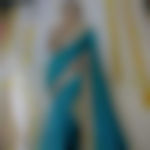 | Feb 09, 2018
Hb of my son is very low 7. so one doctor advised me to stop giving milk but according to other doctor it's ok to give him milk. so I m confused that can I give milk to my son or not.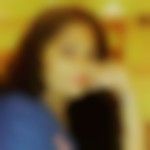 | Oct 12, 2017
my 10 month his not ready to take outside milk please advise me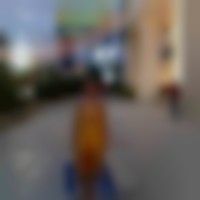 | Oct 12, 2017
wow!Love it!! thanks for the healthy trick n tip. | Oct 12, 2017
is pediasure is Good for health r not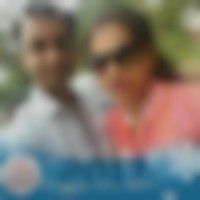 | Oct 12, 2017
hello,my son is 6 yrs old. he drink pedisure milk one time.. his height Nd weight is gud. par his height according to looks wise is short like others child. his diet is very well. what can I do for him.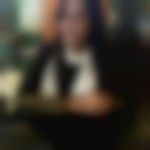 | Oct 01, 2017
Hi Sudha,You can go the natural way. Add nuts powder rather than the ones available in the market.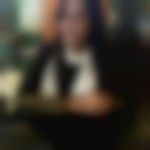 | Oct 01, 2017
Hi Srijna,Hope you are doing good. Ayurveda does say that you should not mix together yogurt and fruits as per their belief. However we being nutritionists and the ones who deal with different doctors as well,there is a practical approach that we need to take up. We are not ayurveda practitioners hence need to adopt an approach we suits the everyone. Right from our childhood we have been drinking milkshakes and smoothies & touchwood we are hale and hearty. So being a mother you can take up a particular practice if you feel it is right for your child :) However every child is different and so is his preferences. Hence sticking to one book or norm would not work. :)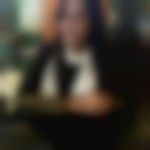 | Oct 01, 2017
Hi Madhavi,Hope you are doing good. Do you give her curd early in the morning ?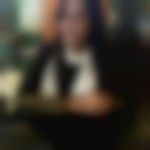 | Oct 01, 2017
Hi Shikha and Swagatika,Thank you so much for the kind words Shikha and I am glad that both of you liked the blog :)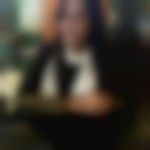 | Oct 01, 2017
Hi Drishti,Hope you are doing good. You need to check with a pediatrician as to what could be the possible reasons. Was potty training done early on ?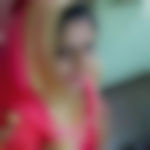 | Sep 28, 2017
hello madam Meri beti 6 yrs ki wo ABI bed me toilet kr jati h use pts hi nhi chltavwhat can I do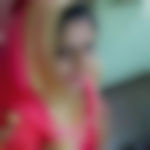 | Sep 26, 2017
thanks for such useful ideas | Sep 21, 2017
I m agree with sikha vatra | Sep 15, 2017
it's a great relief for mothers whose children just have no place for milk in their menu. it shares the goodness of milk and also shares some wonderful yummy alternatives which can easily replace milk without leaving the child being devoid of any of the nutrients. thanks Huda Shaikh for sharing this useful blog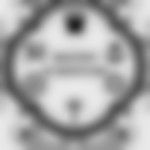 | Sep 08, 2017
hi my daughter used to drink milk but she has stopped having it from past 10 months. so instead I had made a habit of giving curd. is it okay. I give her curd after her brush. can I continue ?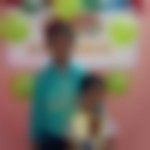 | Sep 05, 2017
nice massage the u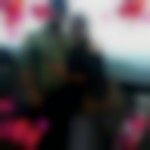 | Sep 04, 2017
lovely ideas | Aug 07, 2017
Thanks for sharing this However Milk , Yogurt and fruits altogether should not be consumed. Fruits should never be consumed with milk as per ancient ayurveda rules which is now even followed in the entire world. Fruits should be taken empty stomach and consuming milk with fruits produces harmful toxins. Yes you can go with the combination of milk and spices. | Aug 07, 2017
good n thanks for the information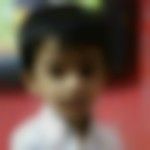 | Aug 07, 2017
tks for discussing this topic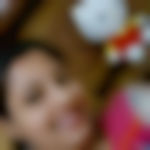 | Aug 07, 2017
very useful,nice information. Thank you | Aug 07, 2017
Good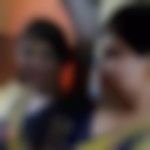 | Aug 07, 2017
very usefull tips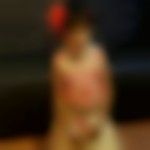 | Aug 07, 2017
very useful..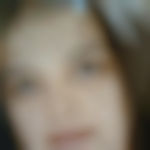 | Aug 07, 2017
Very helpful. nice tips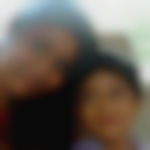 | Jul 11, 2017
My son is 4 yrs old he is not liking junior Horlicks.. but he likes boost .. can I give him at this age.. ?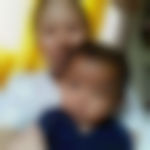 | Jul 06, 2017
very interesting blog its very helpful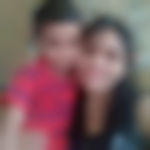 | Jul 06, 2017
very helpful blog | Jul 06, 2017
Nice tips thank you | Jul 06, 2017
Its really good but my son like pediasure I want to know that which is the best health drink which mix with milk for children | Jul 06, 2017
Thanks a lot... Excellent tips..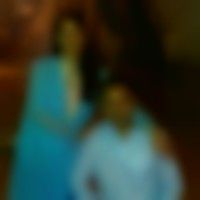 | Jul 06, 2017
Thanks nice tips | Jul 06, 2017
Thanks very happy | Jul 06, 2017
nice tips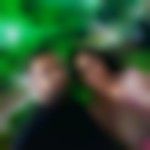 | Jul 06, 2017
is it ok when we use milk in dishes rather than drink solely?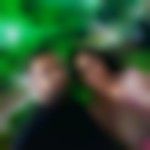 | Jul 06, 2017
what quantity and how many times should a child consume milk? I have babies of 6 yrs and 1. 5 years. | Jun 12, 2017
For how many days we can put fruit slice or fruit juice in ice tray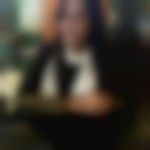 | Jun 02, 2017
Hi Sejal,Then why not make a smoothie ?If your child loves curd ,add some milk,fruits and make a nice yummy smoothie. When it comes to a child ,there is no phenomenon of compensation. Each and every food product is important for the child (during the growth phase) and most importantly every child needs to have have the habit of consuming all food groups be it dairy,cereals or good fats. Hence try and introduce milk in some or the other manner,there are amazing tips above :) | Jun 01, 2017
Incase baby is not having milk but having good amount of curd everyday does dat compensate milk.. | Jun 01, 2017
Nice ideas of proving milk to the cgild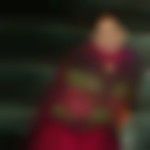 | Jun 01, 2017
Good n brilliant ideas for giving a milk to a baby. Thanks a lot for sharing.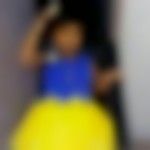 | Jun 01, 2017
thanks for giving superb ideas ....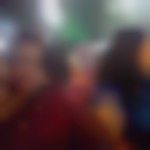 | Jun 01, 2017
good tips by this way our small kids get some protein | Jun 01, 2017
good idea of adding fruits in milk and serve an ice-cream of that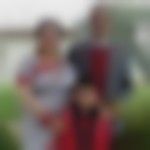 | Jun 01, 2017
brilliant ideas to make our children drink milk | Jun 01, 2017
brilliant ​ideas
+ Start A Blog
Top Food and Nutrition Blogs
Top Food and Nutrition Talks
Top Food and Nutrition question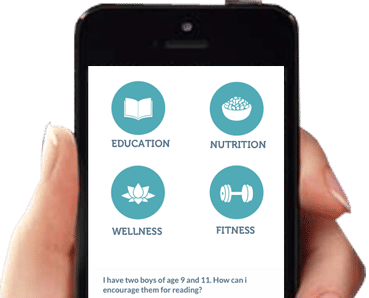 Download Parentune App
Please enter a valid number

{{trans('web/app_labels.text_Heading')}}
{{trans('web/app_labels.text_some_custom_error')}}
{{trans('web/app_labels.text_Heading')}}
{{trans('web/app_labels.text_some_custom_error')}}