Babycare
Health
Better safe than sorry #DefeatMeningitis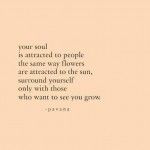 Created by Canisha Kapoor Updated on May 04, 2020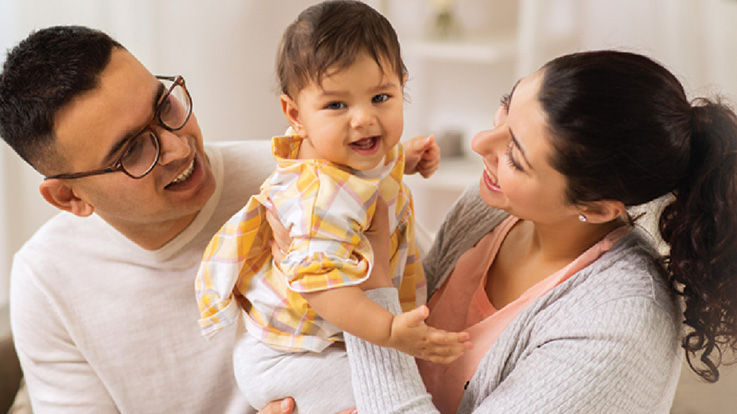 A few years ago, my firstborn who was less than 1 years of age at that point in time, suddenly had a bout of fever and vomiting. We rushed to the hospital to meet our family paediatrician who diagnosed that he was suffering from meningitis and immediately commenced his treatment. Thankfully, he survived and recovered well due to the quick intervention of our paediatrician.
Both of us learnt a lot about this disease during those 10 days in the hospital. I believe as parents, we should be aware of diseases which can affect our child, especially if they can be life-threatening.
So here is what we researched and clarified from the doctors who treated our child.
What is Meningococcal Meningitis?
It's a rare bacterial infection and can occur as infection of the covering of the brain (meningitis) or blood (septicemia). This infection is potentially devastating for the infected as about 10% of those infected may end up losing their life within as little as 24 hours, another 10-20% suffer life-long impairments like hearing loss, scars, amputations.
How is it caused?
Around 10% of individuals can carry meningococcal bacteria at the back of their throats or nose without showing any symptoms. These people are called carriers. Occasionally the bacteria invade the body and cause infection. Meningococcal disease can spread from one person to another through respiratory droplets resulting from coughing, sneezing, kissing.
Who is at risk from Meningococcal Meningitis?
Children below 5 years of age, adolescents and young adults (15-19 years) with the highest carrier rate of the bacteria are most at risk. Increased risk factors include living in community settings, participating in mass gatherings. Basically, it can affect anyone, anywhere in the world, even healthy individuals without identifiable risk factors. 
What are the symptoms?
The early symptoms can be misleading as they are flu-like in nature which makes diagnosis difficult. Signs of meningococcal meningitis include fever, headache, stiff neck, vomiting, sensitivity to light and confusion among others. However, it is important to react as the disease can turn fatal within as little as 24 hours of onset.  Diagnosis involves testing samples of blood and cerebrospinal fluid for the presence of meningitis bacteria.
Can Meningococcal Meningitis be Prevented?
Fortunately, yes! Most common types of meningitis infections are vaccine-preventable. Vaccines can be given to infants as young as 9 months old. Vaccines available in India can prevent four different types of bacterial serogroups that cause meningococcal meningitis.
Getting Meningococcal Meningitis Vaccine for Your Child?
If your child is less than 5 years of age, you should consult your paediatrician about getting this vaccination as soon as possible. 
I strongly suggest that all parents get more information on meningococcal meningitis and how it can be prevented by consulting a paediatrician. A simple timely vaccine can protect your family from this devastating disease.
After all, it is always better to be safe than to be sorry. 
Disclaimer: The views expressed in the blog content are independent and unbiased views solely of the blogger. This is a part of the public awareness initiative on meningitis supported by Sanofi Pasteur India. Sanofi Pasteur bears no responsibility for the content of the blog. One should consult their healthcare provider for any health-related information. This article is meant to help create awareness and spread knowledge. Any decision regarding your health and child's health should be done after consultation with your doctor. While all efforts are made to keep articles updated, the speed of research in these fields mean the information often may change when more research knowledge is available. Relaxnrave or the authors should be in no way held responsible in that case
This content has been checked & validated by Doctors and Experts of the parentune Expert panel. Our panel consists of Neonatologist, Gynecologist, Peadiatrician, Nutritionist, Child Counselor, Education & Learning Expert, Physiotherapist, Learning disability Expert and Developmental Pead.
1. Meningitis Research Foundation. What are meningitis and septicemia
https://www.meningitis.org/meningitis/what-is-meningitis
2. CDC Meningococcal disease: Recommended vaccines
https://www.cdc.gov/meningococcal/about/diagnosis-treatment.html
3. Meningitis now. After-effects of septicemia
https://www.meningitisnow.org/meningitis-explained/after-meningitis/after-effects-of-septicaemia/
4. Meningitis now. What is meningitis, types and causes
https://www.meningitisnow.org/meningitis-explained/what-is-meningitis/types-and-causes/meningococcal-disease/
5. Martinon-Torres, F. Deciphering the burden of Meningococcal Disease: Conventional and Under-recognized Elements. Journal of Adolescent Health 59. Volume 59, Issue 1, March 2016. Pages 12-20.
6. CDC. Meningococcal disease-Signs and Symptoms
https://www.cdc.gov/meningococcal/about/symptoms.html
7. CDC. Meningococcal disease – Diagnosis, Treatment, and Complications
https://www.cdc.gov/meningococcal/about/diagnosis-treatment.html
8. Branco, R., Amoretti, C. and Tasker, R. Meningococcal disease and meningitis. Jornal de Pediatria. Volume 83, Issue 7, 2011. Pages 46-53
9. CDC. Meningococcal Disease – Prevention.
https://www.cdc.gov/meningococcal/about/prevention.html
10. WHO. Meningococcal meningitis.
https://www.who.int/news-room/fact-sheets/detail/meningococcal-meningitis
11. https://www.indianpediatrics.net/dec2013/dec-1095-1108.htm
Kindly
Login
or
Register
to post a comment.
+ Start A Blog
Top Babycare Blogs
Top Babycare Talks
Top Babycare question