Celebrations and Festivals
Women's Day Contest: If I could change one thing in the world, it would be...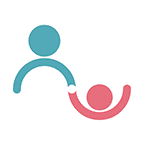 Created by Parentune Support Updated on Mar 06, 2017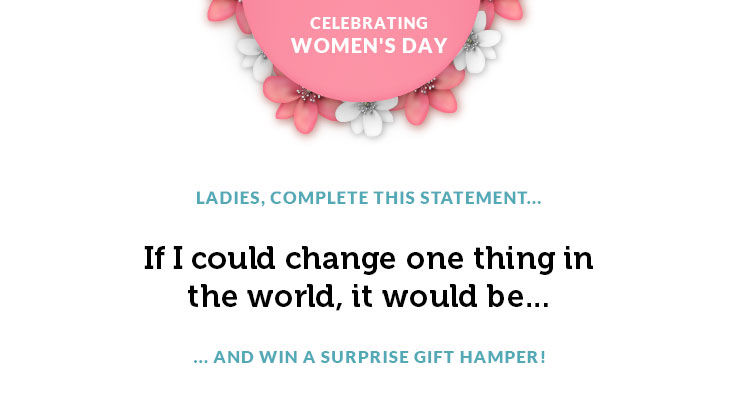 So, tell us ladies... if you were given the power to change one thing in the world, what would it be? Ever thought about it! No? So put on your thinking caps now and complete the above statement.
Before you begin, just a few pointers:
That one thing you would like to change should make a positive difference to the world we live in. 
That one thing you would like to change should be "possible" and "doable" For instance "If I could change one thing in the world, it would be to change the colour of the sky to green" would not be considered a valid entry.
Please do not exceed 50 words 
You can participate by simply typing your responses in the comments section below.
Three entries that the parentune team finds to be most inspiring or touching will win parentune's surprise gift hamper.
The closing date and time for receiving entries: 15 March, 12 noon.
We request all participants to put a profile pic or update their profile pic. Entries without a profile pic will not be valid. 
The winners will be informed through call or mail on 16th March. 
Remember this: You are more powerful than you think. You are beautiful just as you are.
Happy Women's Day!
Kindly
Login
or
Register
to post a comment.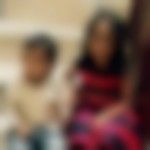 | Mar 15, 2017
if I could change the world it would be to change the laws or punishment given to the rapist... the parents who bury their girl child and the children who throw their parent in old age homes to hang up to death. | Mar 14, 2017
I would like to change the education system in vogue our future generation has no time for themselves begin with playgroups and end with career. Students should be taught in school rather than the mushrooming coaching classes .Competition is good to a certain extent BUT should be with oneself and not some other student . EDUCATION should be fun and not a burden. A CHILD should be encouraged to be an allrounder not a bookworm.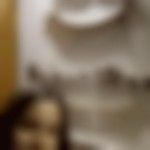 | Mar 11, 2017
I wish to change the burden of expectations each one lives under to fit in to regular moulds. I wish each individual realise and be allowed the power within to be as independent and amazing the the way each one wants to be.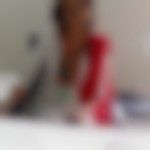 | Mar 10, 2017
if one thing I want to change is making mandatory in Schools teaching HUMANITY right from day one.... if we are good human beings then only we can make this world to live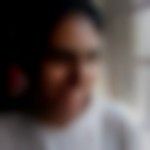 | Mar 09, 2017
hi, if I get one chance to change one thing in the world, then I want to eradicate sexual harassment on women's, especially on small children.. nowadays this is happening so much every where.. it's very painful, worst thing in the world..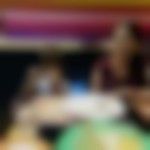 | Mar 09, 2017
I would like to change the gender inequality in our society. Women should have given same priority as compared to men in any field. One more thing I want to raise here is why should women always sacrifices her career after pregnancy. Support should given from parent side as well as from husband also. Bcoz she leaves her parent,her home to a different family. So women be strong,be bold and trust on yourself. Happy women's day.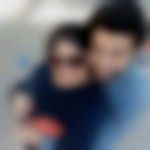 | Mar 08, 2017
If the power is given to me I would definitely change the laws of our country who treat women beneath what is deserved .. I would definitely give punishment of to hang till death to men who do rape in our country thinking dat dey have d superiority over women even if it is done by her husband.. We still don't have laws for women who r being raped by there husbands..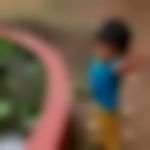 | Mar 08, 2017
I would change the feeling in women that have being incorporated in girls or women's mind that "Women need men support to survive". I really don't understand this why do women need men always. !! Can a women survive singly.. Can't she be independent.. Can't she raise her children one handed.. maybe women need men only to have a kid.. and if its the case of a single women she could definitely raise a kid from orphanage. This only feeling of women needs men to survive makes them low,its a way of discouraging a women especially single.. when she has the capability of to do everything right from fetching groceries from the stores to managing a firm,including every regular work that a women does what's the need of men!!this may not be the position of every single women in India.. but If she prefers to be single.. let her be single.. may be a man can do everything a women could do too.. he cud even adopt or get a child with surrogacy but Men can't have the heart of women to forgive, to love,to be patient,to be strong,caring.. and what not. In my life I don't think so I need a Man in my life.. if circumstances make u to be single.. Be single.. all the power is within women n not men.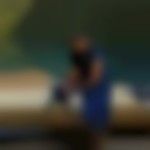 | Mar 07, 2017
i will change the thinking of people (women too).. towards girls n boys... that both are equal... n bmen shudn't abuse,harass,rape them... girls shud also b free to study,work,wear dresses of dere choice,do outings... we need to bring chng in our thnkng n curriculum taught to children.
+ Start A Blog
Top Celebrations and Festivals Blogs
Top Celebrations and Festivals Talks
Top Celebrations and Festivals question

{{trans('web/app_labels.text_Heading')}}
{{trans('web/app_labels.text_some_custom_error')}}
{{trans('web/app_labels.text_Heading')}}
{{trans('web/app_labels.text_some_custom_error')}}