Health
Yoga Asana's For Children to Combat These 5 Common Problems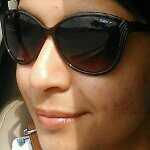 Created by Neha Saroha Updated on Jun 21, 2022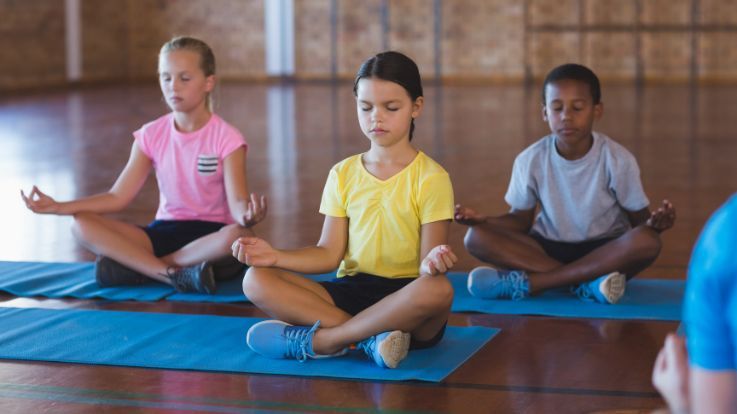 As my 5-year-old gears up for school, I can't help but wonder how the changing times have modified the lives of our little ones as well. They are subjected to a rush-rush lifestyle on a day-to-day basis, where their daily schedules are packed with school, extra classes, extracurricular activities, day cares, video games, competitive sports training etc. I wouldn't be exaggerating, when I say that the children today are actually "little adults" (mere images of our multitasking selves) and are perhaps as much stressed, if not more, than adults. As parents, we need to not only take care of their development, but also focus on how to reduce the rising levels of stress in these little people.
I have found that 5 yoga asanas that can help address, these "not-so-little" issues in children. Yoga at an early age boosts self-esteem and body awareness with a physical activity that's non-competitive and is an essential tool to compliment their trainings, so as to help them extract the most out of the same and not feel bogged down, at the same time. Read this: How to Introduce yoga to child at an early age? 
Children derive enormous benefits from yoga. Today I would be discussing the 5 most crucial benefits of yoga for children, for the most common five problems children face. I would be enlisting each problem and try to discuss its solution through yoga. Before we start, I want to emphasise that these techniques should be practiced in the presence of a trained yoga instructor. Also, please note that, while yoga may help with these issues, it is not a miracle worker or a replacement for medication. It requires time and discipline.
Most Crucial Problems Where Yoga Can Help
1. Asthma
Given the high levels of air-pollution, it is not uncommon for children to develop breathing ailments, early one. One of the most common diseases to afflict our children is asthma.
Asthma is a condition that affects a person's breathing. Inside the lungs are airways called breathing tubes or bronchial tubes. With asthma, some of the smallest tubes can get inflamed and narrow, making it harder for air to get through and causing breathing difficulties. A child with asthma may wheeze (make a whistling sound), cough, and feel tightness in the chest.
Yoga asanas for asthma suggests that deep-breathing exercises use our lungs to their maximum capacity and also help us to learn breathing correctly. Yoga poses that helps relieve symptoms of Asthma..
Nadi Shodhan Pranayama (Alternate Nostril breathing) - This breathing technique has a healing effect on many respiratory and circulatory problems.
Ardha Matsyendrasana (Sitting half spinal twist) - Opens the chest and improves the supply of oxygen to the lungs, thereby reducing the probability of asthma restricting them.
Setu Bandhasana (Bridge pose) - Opens up the chest, lungs and encourages deep breathing
Adho Mukha Svanasana (Downward-facing dog pose) - This pose helps in calming the mind, relieves stress and is good for people suffering from asthma and sinusitis.
Kapalbhati: Quite a powerful asana for strengthening your lungs, as you inhale more oxygen and exhale carbon dioxide. It is recommended for children with wheezing problems.
2. Weak Immune System
Autumn brings with it bouts of allergies, colds and flu. Relaxing the nervous system has been shown to boost immunity. To build the immune system and improve sinus-related conditions, it is suggested that we focus on the thymus gland. Located in the chest, the thymus gland is the locus of the immune system.
Yoga asanas can help in weak immunity by strengthening and balancing your basic weapon against sinus conditions — the immune system. Any posture in which we open the chest and breathe deeply stimulates the thymus gland and hence strengthens the immune system. The most beneficial Yoga postures for this purpose are:
Bhujangasana (Cobra Pose) – stimulates the thymus. It provides a boost of energy after a long day of sitting in the same position (highly beneficial for children who sit and study for long hours during exams)
Dhanurasana (Bow Pose) – Stretches and strengthens back and circulatory system; boosts overall health and immunity.
Setu Bhandasana (Bridge Pose) – Opens up lungs, heart, and upper body; stimulates thymus, thereby improving body's infection combating potential.
3. Indigestion
Several gastric troubles can lead to such great discomfort that it can disturb your child's mind and spirit. Of course this concept may seem a little out of scope for our children to understand, but they surely relate to low energy level and high irritability. Here, yoga poses help in indigestion, should be treated as the first go to treatment for it not only strengths and tones but also increases the metabolism of our children preventing recurrence of the issue. Read this: Yoga Benefits, Facts for School Going Children
Paranayam - The breathing exercises involved in Paranayam control and increase the oxygen intake which not only augments creation of new cells but also relieves the body of chronic pain. Increasing oxygen absorption in the blood will make the body feel more energetic.
Halasana (Plow Pose) : This not only relieves constipation, stomach disorders but controls obesity, diabetes and blood pressure.
Pawanmuktasana (Wind-Relieving Pose) - Helps the body get rid of the accumulated gas in the digestive tract relieving the pain. It is also said to control hyperacidity and regulate bowel movements.
Naukasana (Boat Pose) - Is also a recommended posture which aids digestion, as it strengthens pancreas.
These postures of yoga not only help the body in better digestion, it also makes the muscles of the intestine strong and rigid
4. Lack of focus in children
Lack of focus is one of the most common problems in children. Children these days have to go through a lot and hence they lack  focus and sometimes are unable to either complete the task at hand or the result from the effort is not as much as it should be. This is where yoga comes to aid. Besides, meditation and deep-breathing poses to increase concentration and focus, some more yoga asanas that help build focus are:
Vrikshasana (Tree Pose): This pose replicates the graceful stance of a tree and helps in improving concentration and focus.  
Natrajasana (Lord of the Dance Pose) This pose is highly recommended as it not only improves concentration but also releases stress and calms the mind.
5. Weight Management
Yoga has been synonymous with healthy mind and healthy weight. Yoga addresses problems like poor metabolism, stress, lack of appetite, and digestive issues. While yoga poses helps overcome these problems, it also stabilises weight and ensures your child hits the right weight goals.
Yoga Asanas for Weight Loss
Surya Namaskar (sun salutation) - With the 12 poses you possibly work out all the areas of your body. yoga poses helps in strengthening your skeletal system including ligament strength and relieving anxiety.
Veerabhadrasana (the warrior poses): Works on your legs, thighs, back and arms. It helps in improving blood circulation.
Trikonasana: This asana tones the sides of your body, arms and thighs. 
This content has been checked & validated by Doctors and Experts of the parentune Expert panel. Our panel consists of Neonatologist, Gynecologist, Peadiatrician, Nutritionist, Child Counselor, Education & Learning Expert, Physiotherapist, Learning disability Expert and Developmental Pead.
Kindly
Login
or
Register
to post a comment.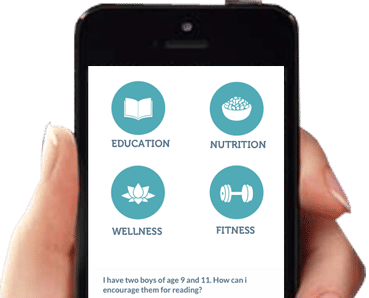 Download Parentune Plus App
Please enter a valid number

{{trans('web/app_labels.text_Heading')}}
{{trans('web/app_labels.text_some_custom_error')}}
{{trans('web/app_labels.text_Heading')}}
{{trans('web/app_labels.text_some_custom_error')}}