Health
You May Be Vaccinated, But What About Your Immune Response? Created by Shalini Singh Updated on Oct 08, 2021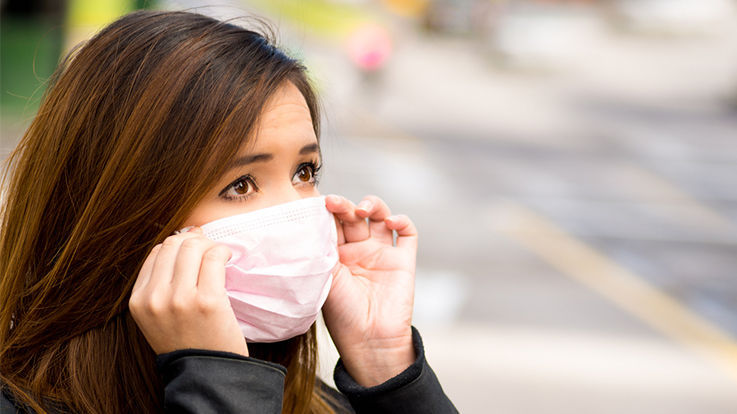 The pandemic has had an unprecedented impact In India and across the globe, affecting almost everyone in some way or the other. I personally had been looking forward to getting the vaccine for my family members above 18 and myself; as soon as the rollouts happened, I made sure that my eligible family members got vaccinated. But even after all this, we see news around us and we know that while the darkest days are hopefully behind us, the battle is yet to be won.
All of this makes me wonder how everyone is welcoming a new chapter in their lives, but how ready are we? I for one felt the need to be doubly sure about my vaccinated family members' immune response to the vaccinations before having the confidence to resume my daily life in the new normal. This led me on a journey of searching extensively for a test or tool which lets me know if my body has developed immune response post vaccination.
My search led me to Quant IgG Spike Protein Antibody Test and I can genuinely say that now, I can #WelcomeZindagi. I got my vaccinated family members tested to find the level of antibodies induced by the vaccine two weeks after their second dose (recommended) and while we still go out wearing masks and we maintain social distancing, all of us feel more comfortable to live the new normal life confidently. Getting the results delivered directly to my email was extremely convenient and I felt super relieved  after I spoke to my doctor about the results. As someone who likes to be well-prepared for any situation, this has provided to be a huge boost to my mindset.
This Quant IgG spike protein antibody test basically helps you find out if your body has responded to the vaccine and if it has developed antibodies. This test can be taken by anyone who has completed both their doses and is convenient, simple as well as highly sensitive. Appropriate safety measures are taken at the labs as well as during home visits for collecting samples to ensure that you get to relax and just eagerly await the results. Upon receiving the report, both my husband and I felt more confident to resume working from our offices without worrying excessively about catching the virus.
If you are someone that is concerned about the well-being of the family and has been trying to find out if your family members have indeed responded to the vaccine, then you should definitely take the Quant IgG spike protein antibody test. Get a complete understanding of where everyone stands with respect to response to the vaccine  while continuing to take necessary preventive measures for your near and dear ones. If you need any more information, it would be good to speak with your doctor. Finally, like me and thousands of mothers across the country, reclaim your life and say "#WelcomeZindagi".             
Disclaimer: The views expressed in the blog contents are independent views solely of the blogger. This is a part of the public awareness initiative supported by Abbott Healthcare Pvt. Ltd. This blog is for awareness purposes only and is not intended to substitute the advice given by licensed health-care professional. 
Kindly
Login
or
Register
to post a comment.