குழந்தை உளவியல் மற்றும் நடத்தை
குழந்தை நலம்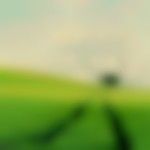 Created by Updated on Jan 24, 2019
எங்க பாப்பாக்கு 4மாதங்கள் ஆகுது. அடிக்கடி எச்சில் வடிக்கிறா. ஏன்?
Kindly
Login
or
Register
to post a comment. | Mar 31, 2019
soodu piduchuduchu romba heat Vara calimate 1 day filla urine porthae ils enna padarathu | Mar 31, 2019
Ena panadrathu. | Mar 31, 2019
4 mnth baby iruku. feeding panum pothu konja narm that kudikaara. apaurk kudika matinguara. vedika pathutu sirikutuu. ilana Ena pathutu sirikira. | Mar 31, 2019
4 mnth baby 5. 400 kg weight ok va ila pathatha. normal ah | Feb 25, 2019
சீக்கிரமே குரலோசை எழுப்ப போகிறது உங்கள் குழந்தை. அடிக்கடி பால் புகட்ட வேண்டும் என்று என் அம்மா சொல்வார்கள் இந்த நிகழ்விற்கு | Feb 25, 2019
சீக்கிரமே குரலோசை எழுப்ப போகிறது உங்கள் குழந்தை. அடிக்கடி பால் புகட்ட வேண்டும் என்று என் அம்மா சொல்வார்கள் இந்த நிகழ்விற்கு | Feb 25, 2019
maybe teething symptoms | Feb 14, 2019
Mere periods miss h five days ho gye Kya kru
More Similar Talks
Top குழந்தை உளவியல் மற்றும் நடத்தை Talks
+ Start a Talk
Top குழந்தை உளவியல் மற்றும் நடத்தை question
Top குழந்தை உளவியல் மற்றும் நடத்தை Blogs