உடல்நலம் மற்றும் ஆரோக்கியம்
பச்சை நிற மலம் கழிப்பது ஏன்? Created by Updated on May 04, 2019
என் மகனுக்கு 3 1/2 மாதம் ஆகிறது, மலம் கழிக்கும் போது பச்சை நிறத்தில் வருகிறது. இதற்கு காரணம் என்னவென்று தெரியவில்லை, 10நாட்களாக இவ்வாறு போகிறான். இதற்கு என்ன செய்ய வேண்டும் என்று கூறுங்கள்
Kindly
Login
or
Register
to post a comment. | Oct 20, 2019
bifilac intha powder vachi hot water mix panni 6times kodunga. morning and night then green colour pogathu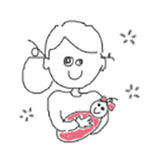 | Sep 10, 2019
Your baby may be gulping a lot of milk at once. | Aug 01, 2019
milk sufficient ah ella na motion green colour la povanga | Jul 23, 2019
My baby 4 month a green colour la than poren loose motion illana don't worry | Jul 12, 2019
pls hospital kuptu poga bez 10 days ha eruku apdina nega doctor paruga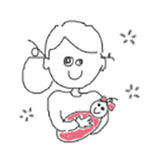 | Jun 05, 2019
green color la motion poona baby ku maandham puduchuruku nu solvaanga so nenga doctor ah consult pannunga otherwise home la periyavanga Kita solunga.
More Similar Talks
Top உடல்நலம் மற்றும் ஆரோக்கியம் Talks
+ Start a Talk
Top உடல்நலம் மற்றும் ஆரோக்கியம் question
Top உடல்நலம் மற்றும் ஆரோக்கியம் Blogs