Child Psychology and Behaviour
1. 6yr baby cries so much on all small things... Created by Updated on Jan 06, 2017
i dnt knw what to do feeling so upset coz my baby cry to much on small small issues... my husband says ur love has spoiled her ....she cries continously falling here n there n nw started hitting her head to.... she only stops crying if i breastfeed .. she is too weak as she dont like eating anythg much... just bf... sometimes i start crying myself dnt knw hw to handle her crying like hell out on every small thing....
Kindly
Login
or
Register
to post a comment. | Apr 17, 2017
hi Richa! ginger juice has pungent smell and a strong flavour which when applied on breast would make the child avert to breastfeed. on repeated application child would stop having breastfeed. | Apr 16, 2017
hi shikha what is d theory of ginger juice u mentioned in ur commment | Jan 09, 2017
hi Meenakshi Chauhan! I understand your concerns! it is just a phase and shall pass by soon. u need to be strong for a week's time and if she cries let her . u could apply ginger juice or any other bitter thing. i know it's difficult but for her betterment only u have to do this. there are many advantages for doing that, she would start looking at other options of food, she would stop being cranky and u would be relaxed a bit. your second query that she gets angry and inconsolable once she starts crying . u again need to be strong and get her out of that fit by whatever method u r comfortable with. laugh out loud, switch on the music, start dancing with her or do whatever she enjoys so that she realizes that Mom is just not paying attention to my tears and is on a different track all together. the lesser u would pay attention to her tantrums , the lesser she would create a scene. laughter is the best medicine . so don't look for reasons to be happy. trust me this is just a phase so dont let this dampen your spirits. Happy parenting!!! | Jan 07, 2017
hey meenakshi its passing stage dont worry kids doo all possible thing they can to make us cry as being g mother v have to cry along with them what to do its ok all these activities like banging her head crying everything ll be sorted after some tym just u hv to work on it.. like take ur baby out in the evening just for small walk n talk to her many thing with a big smile on ur face early morning gv her a tight hug n play for 5 min n then u go for other works zwhen she sleeps finish all ur work so tht when she s playing u can participate with her so tht she ll enjoy.. put music fance with her n make sure even ur hubby gv her qualtiy tym which s very important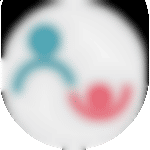 | Jan 07, 2017
Hi Meenakshi, here's a blog that may help you-https://www.parentune.com/parent-blog/parenting-tips-teaching-your-toddler-to-behave/749
More Similar Talks
Top Child Psychology and Behaviour Talks
+ Start a Talk
Top Child Psychology and Behaviour question
Top Child Psychology and Behaviour Blogs