Food and Nutrition
18 month old not eating Created by

Updated on Oct 27, 2014
My daughter is 18 month old. From two weeks she has reduced her food intake and now she just takes few spoons of food. She starts running away the moment she sees that we are feeding her. Previously she used to have breakfast, mid-mrng snack, lunch at 12:30, whole fruit like mosambi or banana at 2:30, then half apple, curd rice at evng 5, egg/omlette at 6:30, dinner and again if she is hungry she used to eat little bit of fruit before gng to bed. Now she just has half breakfast, 5 spoons for lunch and 5spoons for dinner and in between half fruit. I have been offering variety of foods like rice, chapathi, parota etc. But she doesnt want to eat :(
Kindly
Login
or
Register
to post a comment. | Oct 29, 2014
Divya, Your child may not be enjoying food for many reasons such as teething, boredom, no requirement of the body for extra nutrition etc. , but it is your duty to try. Offer newer meals. if it is hot weather, give her cold things such as cold kheer, cold pureed fruit etc and vice versa. Also, make every bite count. Add nutritious things to her meals whenever possible... instead of plain dahi, mash half a banana into it, or mix some smashed rice etc. Hope this helps. | Oct 28, 2014
May be what you said is correct. I have prepared pulihora for her and she finished without any fuss. I am running out of recipes. May be time for some research. I will follow the suggestions | Oct 28, 2014
Divya, Maybe she just wants a change in the meal plan or a change in her taste and menu. Surprise her by offering her different things at different times; let her play with her food and experience it; give her small quantities and praise her once she manages to finish her meal. make it feel like an achievement for her; give her something new and interesting to eat such as homemade ice creams or kulfi etc. this should help. | Oct 28, 2014
Hi Divya, Children frequently go through growth phases and slow-growth phases. There are stages when they eat so much, that you may infact get surprised. Post this, there will be a lull in their appetite for a a month or so. At this stage, you may also notice a sudden spurt in the height or weight (courtesy the previous months of active eating), so don't worry. She may be at a slow-growth stage, a very normal phenomenon. As long as she doesn't show any signs of listlessness, lack of energy, slowness, it is okay... don't compare her current appetite to the previous months. she will come around again. have patience. | Oct 27, 2014
Hi Divya. Does she already have her first year molars? Teething also affects a toddler's appetite. Do not try to force feed her. Let her eat how much she wants to eat. It is likely that she will return to her old routine soon. Ensure that she has enough breaks between each meal/snack, has some activity to help build her appetite etc. As Nitin as suggested, try and make food attractive for her, eat together and make it fun :) | Oct 27, 2014
Divya - following may be helpful for a 18 year old. You may want to relook at the meal portion, as it needs to be smaller with more number of such small portion meals. You could make the presentation of the food more appealing to your child by introducing her favourite colours, vegies, or flavour. Most importantly, Rice chapati is variety for an adult but may be not for a 18 months old. | Oct 27, 2014
Thanks for the links. I have gone through the other links also that are present in parentune related to fussy eaters. However I feel that they are more related to little older people. Will they work on my 18 month old. I have tried following suggestions like giving variety. But she doesnt want to try eating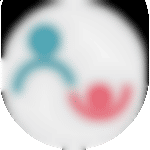 | Oct 27, 2014
Hi Divya, Thank you for sharing your concern with us. We understand your concern. While you receive suggestions and inputs from fellow parents on parentune, in the meantime, here are some blogs which deals with the concern area mentioned by you and may be of help - https://www.parentune.com/parent-blog/never-fail-again-with-a-fussy-eater8-tips-to-make-children-eat/401 AND https://www.parentune.com/parent-blog/3-easy-snack-recipes-for-fussy-eaters/404
More Similar Talks
Top Food and Nutrition Talks
+ Start a Talk
Top Food and Nutrition question
Top Food and Nutrition Blogs