Babycare
1year old first vacation to Thailand Created by

Updated on Oct 06, 2015
Hi, Please suggest, what to keep in mind when going on international vacation for the first time with 1 year old baby for 10days?
Kindly
Login
or
Register
to post a comment. | Jan 20, 2016
Hi Thank you so much for your valuable suggestions. My vacation went awsome and thankfully sabir's health went absolutely fine. Diapers and milk powder was readily available at the supermarkets. Weather was just fine. Lot of food options during breakfast @buffet for my lil one like fruits.. eggs.. juice.. porridge etc. Thailand is very child friendly country. Thanks again for tips.. :-) | Oct 13, 2015
Thank you so much Carol, Nikita and Lakshmi. It really helps. Yet to go in December and I have already dropped mails to respective hotels to check how kids friendly they are. Thought of carrying medicines but prescription never came to my mind. Need to buy a stroller soon. Id card id also must infact very important. Also can you please advise can we use sunscreen for the baby when on beach?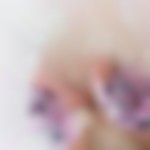 | Oct 06, 2015
Hello Rashmi .. It is great to hear that you are planning a vacation with your lo which will hopefully give you some time off and an opportunity to relax .. My lo is 9 mo and we have been fortunate to have successfully traveled to Goa , Bali and Iceland .. First thing with this age group while traveling is the fact that they are extremely adaptable and easy to travel with .. The only two major things which are of concern is Clothing and Food .. Your child is a year old which makes food more or less easy coz they can be mostly fed what you are eating yourself (minus the spices). Baby food jars also come in very handy and are easily available on flights , supermarts all over the world .. I always kept a jar or two for emergency hunger pangs .. Next concern is clothing.. Thailand being in south east Asia will require you to carry mostly airy cottons ..make sure you carry a swimming costume and swimming diapers .. Kids love splashing in pool on a holiday .. Humidity is of course a major factor .. Diapers etc are also easily available in supermarts so you don't need to carry the whole world .. But do carry meds .. I do not recommend buying meds from international pharmacies coz m not sure of the availability .. Whenever going for sightseeing / boat tours confirm before hand the age group of kids they take .. Last thing - a baby sling / travel stroller is gonna be your life saver .. Make sure you carry either or both ! Njoi and let us know how it goes !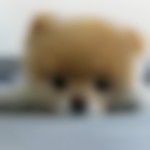 | Oct 06, 2015
Hi Rashmi, Food, clothing should be weather appropriate, carry all medication as well as prescriptions of the child, carry lots of dry snacks (dry fruits, biscuits, cheese slices, some chocos or trail mix etc. ), in seperate ziplock bags, raincoat, shoes like crocs that can be cleaned and dried up immediately. Where you will be staying, inform the staff that you have a baby with you and the baby will be needing special meals and will they be able to provide it. I had a very harrowing experience in Singapore where the hotel did not even let me use the microwave to heat up the baby's milk whereas in most other countries I have travelled, people are child friendly. so, call up the hotel beforehand and ask them such things. Also, carry an id card of your child that can be put around his neck at the airport, and even when sightseeing. this card should have your contact numbers, and also numbers of people back in India. Hoep this helps.
More Similar Talks
Top Babycare Talks