Parenting
2 and haf years old suddenty started pinching and biting at Created by

Updated on Feb 11, 2015
Hi , My 2 and half year old active gal,,ol of a sudden started pinching and scrathing her classmates at playschool. for which teacher punishes her by making her sit aloof.. otherwise she was not like thisat home nethier was she like this before,this is new behavior.. please help as i am very stressed,coz now she doesnot want to go to school. please help as how to tackle this situation. Thanks.. Monal.
Kindly
Login
or
Register
to post a comment.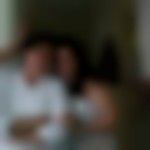 | Feb 12, 2015
Hi monal i think firstly u hv to observe ur kid what she dislike yhings at home and in school which changes her mood tantrums... thr must be some similar activity at bot places which she doesnt like it n act like that so u to find tht ,and if u find nothing thn might b she is copying her frens tantrums thts it ..so cool down and let enjoy those tantrums for some period of time | Feb 11, 2015
If she likes playing with a doll enact the same with the doll so she understands better | Feb 11, 2015
Just be patient and avoid scolding. Things will change. Offering incentives could work | Feb 11, 2015
Hi monal please don't worry. Even i have been through the same phase with my 3. 5 year old son some months back. This is a phase which most toddlers go through when they begin interacting with other kids. In my case since my kid started speaking slowly he thought they thought the only way to communicate with other kids was by pushing them. Just try to explain what would happen to the other kids when she bites or pushes them. Promise her to buy some gift if she doesn't do it again. This typically works with my kid. Also request the teacher not to punish her hard as it impacts the kid. Just make her sit in a place for 2 minutes and do not talk to her.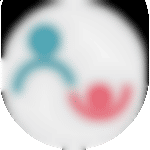 | Feb 11, 2015
Hi monal, You may refer to an earlier parent talk on similar topic- https://www.parentune.com/parent-talk/aggression/965
More Similar Talks
Top Parenting Talks