Food and Nutrition
20 months old still doent chew food Created by

Updated on May 23, 2015
Hi.. My son is 20 months old. He is still on pureed food. The moment something lumpy goes in his mouth, he gags badly. Doesnt like food.. The moment he sees food, he starts coughing. I have tried many a times to give biscuit, idli etc, but he doesnt eat. If anyone has gone through similar thing, please let me know how did u overcome it. Thanks.
Kindly
Login
or
Register
to post a comment.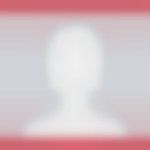 | Jan 10, 2019
Same problem with my daughter also | May 25, 2015
Hi.. i am going through the same problem with my 2 year old daughter.. will this problem of not eating solid food and not chewing ever go away? I feel overwhelmed because iv tried everything.. nothing is working out. parents with similar issues please give your feedback and how are you tackling this. Thank you | May 24, 2015
Hi again, I would like to explain by relating it to our day to day life experience. When we plan to eat out we consider following aspects: 1. Ambience. 2. Menu 3. novelty 4.. presentation 5. Price. Similarly when we serve food to the child we should ensure: 1. loosing out on patience or shouting on child won't do any good. It would rather demotivate the child from eating. So say it yr self no matter what u won't loose out on yr anger. Have rhymes in the background. Sing alOng or make funny faces in other words have ambient cheerful surroundings. 2. menu planned for child should offer variety plus it should be yummy. 3. It should not be same meal everyday Try adding spices to it. May be child finds food bland. Be innovative and make salty or sweet food as per yr child's taste. 4. Add color to food by using safe natural food colors or extracts from food items. U could present in the form of a cartoon character like sponge Bob square pants Or Popeye. I am sure he wont be able to resent it for long. 5 I am sure when our child has even half a bowl of what we cooked no matter what efforts it took, it gives satisfaction which is priceless. So harp on these aspects and make feeding time as fun time. | May 24, 2015
Thanks for the advice Shikha. I try to be calm, but really loose control at times. Whenever i give him anything in hand, he just plays with it but never puts in mouth. I feel very disheartened. The doctors here dont understand the problem. They say that it is his habit, and u need to work on it. | May 24, 2015
Hi Deepika! As a parent I can understand what u could be going through.. Some children have hyperactive gag reflex In which the moment solid food touches their tongue, they have puking sensation. It is advisable to try following approaches : 1. relax and cook for the child. keep yr anxieties at bay. Listen to music while cooking. keep yrself happy. If you would be happy and relaxed it would reflect in yr behavior. 2. Change the place where u were earlier feeding the child. Say how about taking the child to balcony and focus on sound of birds or watch a pigeon. Talk about trees. or u could sit on the floor between toy train track and make the child watch moving train. This will take the child away from regular feeding cycle and fears associated with it. 3. Give smaller servings. Sometimes large quantity of food makes the child anxious. try changing plate and spoon. u could try bringing ones with cartoon characters or if u have been already using those,try simple ones. 4. Keep talking to the child to divert attention. 5. At no point get stressed or scold the child for not eating. This would develop aversion for food and hate food and meal time. 5. keep praising yr child. Positivity breaks all barriers. 6. If yr child stopped after 3 spoons don't force feed. This will again make him dread mealtime. 7. Make mealtime as fun time and save yr best for this activity So that he yearns for it. 8. Try changing texture of food. Making it Lil grainier than completely pureed. try with semi solid food like dalia, oats, khichri and gradually moving to solid food like upma, poha, idli dosa. 9. U could try giving chocolate biscuit or wafers when the child is playing in park. Rest assured he will come around. Yr perseverance and zeal to overcome this problem will help u get through. If problem still persits, u could try visiting a doctor to seek medical advice. Love to yr Lil one.
More Similar Talks
Top Food and Nutrition Talks
+ Start a Talk
Top Food and Nutrition question
Top Food and Nutrition Blogs