Health
26days old daughter, not feeding properly Created by

Updated on Apr 24, 2016
hi, my daughter is just 25 days old. she is not taking breast feed regularly. she sleeps alot during day n wakes up whole night. during day it's difficult to wake her up n feed but during night she asks for milk but after some time it's insufficient for her. since it's really hot weather... I feel like giving her top feed to maintain her water levels, I mean saving from dehydration. but doctor told to do exclusive breast feed.... no top feed at all. I m really concerned about her feeding pattern. pls advice
Kindly
Login
or
Register
to post a comment.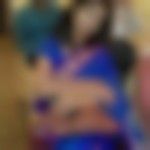 | Jun 08, 2016
press ur boobs and check regualarly is milk coming or not if no milk in boobs baby never drinks ur milk u should start cows milk or powder milk name as nan but read instr before giveing powder milk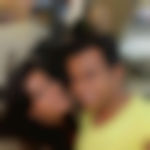 | Apr 24, 2016
Hi.. dis is absolutely normal for d babies to feed for some minutes n sleep... dis is called short feed short sleep... ur baby will demand milk whenever he will b hungry.. Don not worry n yes u can start with formula milk if u want.. but consult ur doc.. | Apr 24, 2016
one thing I want to know... she just sucks for 3-5 mints in one go.... is that sufficient?? | Apr 24, 2016
feeling hopeful after reading Ur all replies....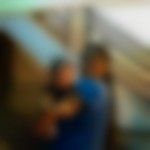 | Apr 24, 2016
Hi, my son is now 8th months. But am not give any formula, only beast milk. Now his very healthy. Please don't give anything to your baby other than break milk . And I will suggest you, galact it's a powder. You mix it in one glass of milk and drink. Twice in a day. Then see the result. | Apr 24, 2016
Hy m bby s 2 months old now, had d same issue believe m everything will b alrite. Give some time. | Apr 24, 2016
Even my baby did the same thing. After I consulted wth doctor and started using the formula feed nan1pro. As far as your baby is putting weight then you need not worry. I started formula feed from the 5 th day... | Apr 24, 2016
I can understand your worry but mothers milk is important as it builts child's immunity where as with top feeding your child is more prone to infections. Also mother milk will keep child well hydrated. U dont worry about climate outside. Your child will change her sleeping pattern after some days. Also milk glands gets more activated with childs sucking reflections so pls dont stop feeding her n u will realize that your milk is sufficient for her. Have faith that is the natural ability which every mother has. Good luck n take care.
More Similar Talks
Top Health Talks