Education and Learning
3. 10yrs Study or learning activity by grandparents Created by AM Updated on Nov 23, 2013
Hi Gals, My son si 3. 10yrs now... and I am working mother after day care my son stays with my in-laws for 2 hrs.... during these 2hrs i wish him to learn or do some good learning activities instead of watching cartoon in my absense... touchwood... he has insterst in studies and if he gets good activity he can sit in one place.... he doesnt listen much of his grandparents... so whn they feel he is out of control he just switch on the tv for him... though i keep some books... board and chalk for him to do some drawing or coloring... this totally depends on his mood. Pls help me n tell me if some kind of cd, website, or any other kind of learning activity which my in-laws n he do easily with interest.... they r not doing well so cant run behind him all the time. Pls share ur experiences and suggetion.. Thanks.
Kindly
Login
or
Register
to post a comment. | Nov 25, 2013
Aarti you would also have to compromise on your sons likes and dislikes as your in laws are also not keeping well. We just expect too much out of them. They are only growing old. They have no patience to deal with the same thing again. Even if you give any activity for your inlays to do with the kid it would still depend on how patient your son is, if he doesn't sit then they would not bother too much as age catches up. Maybe over the weekend you can have a chat and teach your kid activities he can do with grandma and grandpa. This would help him understand that they are also not well. Trust me kids understand. Besides that I think that they would still give in to the attitude of the kid as they are not ready to do the patient building exercise again. regrets if you did not like my comment.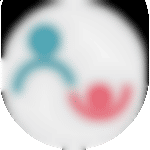 | Nov 25, 2013
Hi Aarti! This article may be of help. https://www.parentune.com/parent-blog/fostering-early-years-of-development-for-your-child/357 | Nov 25, 2013
HI arthi, as shikha told u r lucky to hv in-laws for ur kid actually that's a blessing in disguise incase u hv ur parents r in-laws to take care of ur kid.. actually even i am a wrking mom n i used to stayed with my in-laws for more than 3 yrs.. now I am away from them.. but my father-in-law used to give him so much inputs on so many things.. he has infact taught him some of the sancturies names, shlokas, n wat not.. actually the trick is, we need to just keep talking to the kids, this would increase their vocabulary n fluency (be it in ur mother tongue only doesnt matter). N also some rhymes CD, stories CD also will do.. U can also make him listen some nice songs which will improve his memorization skills. But let him talk to his grandparents as much as he can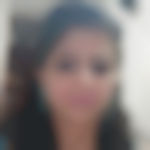 | Nov 24, 2013
Hi Arti! U r lucky to get support from ur in-laws n trust me it's not easy to take care of kids at this age. Well children at this age learn to listen to real life stories, interesting examples, situations related to content. U cud request them to narrate stories or give examples from their time, share their experiences. They cud teach moral values which wud help him become a gud human being. Or u cud simply bring picture books which they cud show to him n discuss, or simple story books ending with a moral. Or u cud give them grid game in which they cud teach him sleeping line, slant line or standing line with same colour coins n have fun too. U cud request them to talk about our helpers like gardener, cobblers etc. by showing real people. While visiting market they could talk about banks, post offices, fire station n talk about people who work in these places. Hope this helps!
+ Start a Talk
Top Education and Learning Talks
Top Education and Learning Blogs
Top Education and Learning question