Health
Food and Nutrition
4 .5 yr having asthama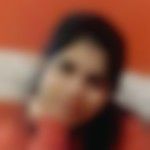 Created by Updated on May 10, 2013
Hi Dear mom's, I really seek everybody's advice here, my son has been diagnosed with asthma. We don;t have any histroy of asthama but my son got this. Doctors says that its because of the pollution in air, environment & it has various reasons. But i am really worried and he is on nebulizer since 3 days & advised to take inhaler for next 2 months. My son is always below the average weight, he reduced 1 kg in last 15 days. He is recoving & responding to inhalers & nebulizers, but i am really worried as he is looking very pale & thin & i am a working mother.. Please share your experiences if you know anything about asthama & food to given & precaustions to be taken,.
Kindly
Login
or
Register
to post a comment. | Nov 01, 2019
In Delhi you can visit maharishi ayurveda hospital .. doctors are good ..my son has similar issue.. you can add turmeric , soth is dry Ginger in milk.. also give shitopali mixed with honey.. give Amal juice one or two spoons mixed with honey | Oct 13, 2013
Hi, I read your experiences on giving septillin.. My daughter is turned acute asthmatic, she was hospitalized due to asthma attack last month. can someone suggest a good ayurveda doctor who can guide me on the dosage. am tired pumping her with lots of steriods, ,levolin and montair. For the past 45 days she is been nebulized everyday with budecort (steriod) and levolin (brochodialator). I have also been giving her homeopathy, for the past six months but not been too effective.. | Aug 25, 2013
Hi ppl. I would like to know here that hw much time duration after kids wer given Septilin did d kids recover? I hv not tried Septilin yet. My son is 2. 9 yrs. I hv also started homeopathy for him for last 20 dys. He also gets cold n cough pretty often especially in dis bad rainy weather. Summers he is perfectly fine. He ws nebilised abt 5 times in 2 dys n even later for a few dys his breathlessness didnt really go. M giving him peaditrition given medicines n hv continued giving homeopathy. | May 11, 2013
Priya, my daughter was facing cold and cough every after 15 days when i start using SEPTILIN it is miracle. Its realy work to increase her immunity .Now she is not facing that much problem.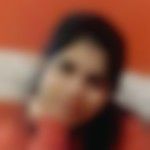 | May 11, 2013
Thanks Priya Gaurima.. | May 10, 2013
Dear Priya , My friend is an Ayurvedic Practioner, so she made churan having combination of sitopladi and others ayurvedic herbs. you can just try Sitopladi - I found it really Good. And you cantry reducing the dosage of Septillin. Then I forgot to mention that some elderly lady gave me the tip to not to mix sugar as it is in the milk of my son rather use sugar syrup (Chaashni)made at home only. I still follow this advice and have found it to be effective to. | May 10, 2013
Dear Sonal - I have had a similar issue with my 4. 5 year old son. He developed asthma almost 2 years back and we have been through the worst - given steroids, ayurvedic cough syrups, nebulisation, homeopathic etc. Finally, even I was recommended Septilin by someone and have started giving him regularly. The idea is to build immunity so that body can fight the disease. I also started him on Pediasure(4 spoons a day) as well as a high protein diet such as egg and chicken. Precautions need to be taken with food and pollution - do not take him to places with smoke(havan, bonfire etc)and always cover his nose. This weather is specially bad due to pollen/seed dispersal in the air. With time it will get better. Gaurima - can you tell me which ayurvedic medicine you have given your child? I would like to try too. Thanks. | May 10, 2013
Dear Sonal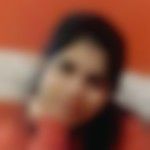 | May 10, 2013
I will try Septline, i has used it before but because of high iron his teeth had started turning black so i had to stop it.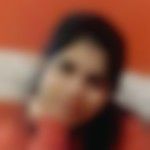 | May 10, 2013
Thanks Shanaya, Gaurima for your instant reply, It feels so much better after reading your messages. Garima i have also stopped everything junk, cold. He has allergy everything which is color coated so stopped jam, ketchup. he takes bread, roti with honey. | May 10, 2013
Dear Sonal... though your situation might be different , but i would like to share my experience. Post 3 my son had long bouts of suffocating coughs which would go and on to 20 days - 30 days and while coughing he many a times used to vomit. we tried to tackle it with all sorts of cough syrups prescribed by different pediatricians as nothing seemed to work. He was diagnosed with enlarged adenoids. Cough used to return Every 2 weeks . Then he was prescribed inhaler and nebulization for 6 months. Somehow, i was a little uncomfortable with this so tried homeopathic medications and became more preventive in my approach.. like i stopped giving him refrigerated fruits, curds etc ..no cold food item after sun set , no aerated cold drinks, NO CHIPS and NOODLES, cut down on refined floor products... Gradually he became better with more time-off between cough cycles. Then i consulted one friend of mine who is a Doctor Of Ayurveda and she prescribes SEPTILLIN by himalaya for immunity building and also made some churans to be taken with honey as per my sons PRAKRITI and this sorted out the problem for me completely. the cough cycle broke and he is perfectly normal and now is 8 years ..gets cough only when he eats too much Ice-cream ;) | May 10, 2013
https://www.parentune.com/parent-blog/hyperactive-airway-disease-had-or-childhood-asthma/130 | May 10, 2013
Dear Sonal.. please have a look at this blog where a mother shared their own experience of childhood asthma. Perhaps it will help answer some of your questions.. take care !
More Similar Talks
Top Health Talks