Babycare
4+ months baby is not taking breast feed....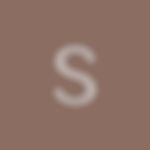 Created by Updated on Dec 27, 2018
hi all ,my 4 months and 24 days old daughter is not taking milk from 15 days, as soon as I lie down her in my lap for breastfeed, she starts crying and refuses breast feed. I went to two paediatricians,they checked and said nothing is wrong and everything is fine neither she has cold nor any other problems but still she is not taking milk but cry bcoz of hunger. My mother n grand mother checked her pallet and she found chor daant. Every other are saying the same that she has chor daant so any of u aware of it what it is and what to do so that it get disappear and she starts to take milk like before right now she doesn't takes bottle nipples inside her mouth and with bowl n spoon she cries. And formula milk does not suit her. And for having let down milk, it is required for her to suck atleast once. I could nurse her when she is sleeping only but it will not be possible full day and she does not suck much when sleeping. Please help me mothers i m very much worried bcoz his weight is not increasing like before. Expecting quick replies. Many many thanks in advance....
Kindly
Login
or
Register
to post a comment. | Dec 29, 2018
hi sikha Paliwal as sikha ji told if she refuses feed at one time try to feed after some other time... even am also suffering with same issue I went to 2 paediatrician by they told it was reflex soon it will disappear at 6months so am waiting with patience dear rest of it trust in God take care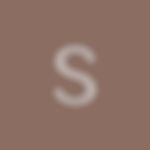 | Dec 28, 2018
hi priyanka she is not suffering from LM and she does not have vomiting, cold n cough.... but dnt know why suddenly she has started refusing breast feeding..... no solution is working till now..... already shown to two peads.... but no improvement.... | Dec 28, 2018
if it's Chor dant she must be suffering from loose motion also. | Dec 28, 2018
Shikha ,if she doesn't accept breastfeed at that moment , try again after a while.. also look for clues like when she puts hand in her mouth, or cries for no obvious reason. u could also use breast pump , and store milk and keep trying after every 2to 2 and a half hrs.. if u would not feed , breast milk supply would decrease and might even stop after a few days.. so use a breast pump to feed and store for later use.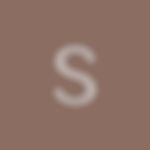 | Dec 28, 2018
Thanks Sri,for ur question regarding BF, there is no single time when i m able to feed her without any chaos, every time i have to make her sleep first by hook or crook then when she is about to sleep then i offer her BF sometimes she takes sometimes she does not.... using this method i culd feed her only 3 or 4 times in 24 hrs.... i m really worried about her growth... BF has become nightmare for me... she is exclusively on BF... :(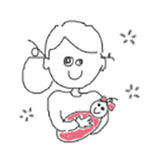 | Dec 28, 2018
My suggestions regarding when to breast feed your child is that.. Don't start to feed when he is crying. Check the time when you fed him last. After 1 and half hour or so, try to feed again even if he is in a playful mood. Or immediately try to feed when he is about wake up from his sleep. If it is breast milk you can feed anytime even if it's midnight. As pead said that there's no tooth issue, I'm just guessing that maybe your little one cries because he wants you make him fall asleep. So these are points just out of my experience. Hope this helps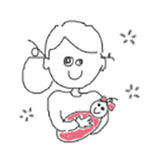 | Dec 28, 2018
Hi Shikha, completely understand your situation. It concerns moms a lot when little one does not accept breast feed. But just wanted to ask a little question.. In this scenario daily, how many times are you able to breastfeed your little one peacefully without any chaos?Atleast three times a day?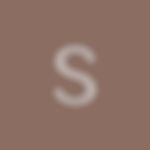 | Dec 27, 2018
Thanks Shikha mam for ur comment but I asked my ped about tooth but he denied clearly... now i m not sure i should go to dentist bcoz she is so small.... and pls help me to know when exactly should I feed her... i mean any point of time or any sign from her so that she will not dread breast feed... i want to BF her but in this condition how should I breast feed her and how often should i offer her... I also hav another concern about milk supply... if i will not BF her my milk supply will be low.... pls guide me.... i m so much worried.... One more question should i breastfeed her in night? | Dec 27, 2018
hi shikha! I completely understand your concern. it could be a neonatal tooth which is present from birth or a recently erupting tooth.. if it's troubling yr baby, make sure to visit yr dentist to decide the future course of action. also please make sure not to force-feed her otherwise she will dread breastfeeding .stay relaxed and cheerful and keep talking to baby. as she feels better she would graduallly come around and accept yr feed.
More Similar Talks
Top Babycare Talks