Health
5 month old what solid to start n how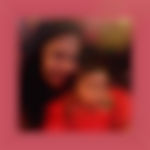 Created by

Updated on Jan 21, 2016
My daughter just turned 5 months , what solid food should I start with cerelac rice or home made dal water . And how to feed - in a bottle , spoon n bowl ? Highly confused .. Help
Kindly
Login
or
Register
to post a comment. | Jan 22, 2016
hi give ragi kanji wid milk badam and jagery in the morning and evening gradually start with other solid s slowly slowly. veggies carrot beet root sweet potato. fruits apple banana rice with moong dal and ghee idli dosa juices plz note start gradually in lil amounts based on suitable to child | Jan 22, 2016
My pleasure dear.. your suggestions were very good.. even i gonna apply to my baby.. thanks a lot.. | Jan 22, 2016
I support preet's comment. Thanks for pointing it out dear. i missed mentioning it in my blog @shrutie-i started the diet at 5 months. first introduced the fruit, riped mashed banana to be specific, in the morning.... rest breast feed. Then after 10 days ..boiled mashed apples with a pinch of salt in the evening 5 pm..... then khichdi at 6 months. both for lunch and dinner... first about quarter a bowl... then gradually increased quantity as he got settled with the taste and digestion.... citrus fruits shud be avoided till 7-8 months as it may cause colic. So I swapped between apple,pear and Chiku till he was 8 months.. then introduced pomegranate juice/orange juice. Banana helps in bowel clearance and is high in energy and essential minerals hence banana 8s constant for me everyday. Hope this shud help. | Jan 21, 2016
Nupur I think ur menu is very heavy for 5 mnth old baby.. starting solids shud include 1 or 2 meals per day along with bottle feed(milk).. slowly whn ur baby turns 7 or 8 mnth old.. then u can follow this menu.. my baby is abt to turn 7 mnth.. i am giving him 2 meals per day along with 2 bottles.. rest he is on mother feed.. daal soup, suji kheer,glucose biscuit with milk,cerelac,apple juice r very lyt n healthy for starting.. best of luck..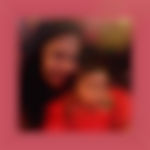 | Jan 21, 2016
@nupur... How old was your baby when you started this diet | Jan 21, 2016
The main source of nutrition in the first year shud be milk only... however introducing them to solids adds variety to their taste buds.. and also helps them to develop their digestive system. | Jan 21, 2016
you may try the sample menu I created n used for my son. 9 am half a banana , mixed with 1 tbsp of wheat apple cerelac. 12 noon-pomegranate juice/orange juice. /musambi juice. 30-60 ml. 1 pm -Moong dal khichdi. with a dollop of butter ghee. (U can add vegetables once ur kid is 7 months old).. make a paste in grinder for them to digest well. 5 pm -boiled n mashed apple. //pear// Chiku. 8 pm- khichdi again. | Jan 21, 2016
Start with moong dal water and then rice water. | Jan 21, 2016
You can feed her ragi.. It s really healthy..
More Similar Talks