Babycare
6. 5 month baby not consuming adequate milk Created by

Updated on Dec 03, 2015
My son is 6. 5 months old and he has been formula fed. since a month his intake of milk has come down drastically. He eats solid food like ragi,cerelac ,fruits. He sucks his thumb a lot. Espcially during night, he hardly takea 30-60ml and wakes up every 2hrs. I am bit worried. PEAD said he is normal. Has anybody face the same situation? Need expert advice
Kindly
Login
or
Register
to post a comment.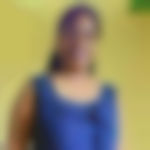 | Dec 04, 2015
Hi. It's normal for a child to be moody. There can be a lot of reasons for a kid not consuming anything and it is sure to develop worries in parents Reasons which I can think of. 1. Since he is introduced to solids now, may be he does not like the taste of the milk anymore. Try giving him milk in different forms like banana or chikoo milkshake. Very thin consistency though. Try giving him milk in form of oats, kheer etc. 2. If he does not take milk per say, give him other milk products Ike Paneer, cheese, curds, yogurt, shrikhand etc. 3. A personal suggestions for every parent is to try to male baby food at home instead of relying on ready foods like cerelac and likes. Yes it is convenient but eventually trains your child to develop a sweet tooth. The decision remains with the parents however. 4. Teething could be another issue for loss of appetite. Actually it is not the reason for loss of appetite, but since the itchiness is on the child does not like anything to go in the mouth. Home made teethers is a very good and the best option. 5. Stomach infection is another reason why a child may loose appetite. A doc consultations is the only suggestion here | Dec 04, 2015
Thanku pooja.... will. surely try | Dec 04, 2015
Your baby could be teething. Look for signs like chewing the lip, putting things in the mouth, refusal to suck (on the breast or bottle). If your baby is teething, offer a cold or frozen teether to soothe inflamed gums. You could massage his gums with a clean cold finger, or a cold washcloth. You can also offer a thick, cold strip of carrot, apple, pear, beet, cucumber for him to chew o n. It'll soothe him, and will be nutritious too. Hope this helps.
More Similar Talks
Top Babycare Talks