Parenting
8yrs old kid , indiscipline in school and hitting kids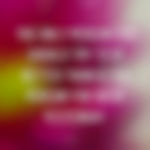 Created by Updated on Apr 12, 2018
Hi all, Recently I got so many complaints about my son (8yrs old) that he does not sit in the class and keep on roaming even when teacher is teaching in the class and hit the kids in the class. Lately he is getting punishments etc which teacher told me. (in previous class he was fine) Now we have counsel him that he should not hit kids and sit on seat and don't bothers others. He is not listeting to us at all. At home he agrees he will do as we are asking him to do but as soon as he reaches school he does not listen teacher and don't sit on seat as well. I unable to understand how to handle the situation. Pls pour your suggetions/advise asap. Thanks much in advance.
Kindly
Login
or
Register
to post a comment. | Apr 12, 2018
hi A M!help him sit with a buddy who is otherwise calm and would control him, even if she is a girl.. avoid making him. sit on the corner seat or near the window.. as soon as his work is complete request the teacher to alot him some work to keep him occupied so that he doesn't indulge in mischiefs.. also she should give him stars and smiley stickers for behaving well and write his name on board for good work and look for his qualities.. she can have a good rapport with him but spending quality time with him. | Aug 26, 2022
Ok, I think There are lot of factors to consider - whether you were in a lot of stress during pregnancy, how was his studies and social behavior during pandemic, how did his online teaching go? was he completely socially disconnected over the pandemic years? If yes, then I guess you and me have same issues with our child. I am teaching him English through phonics, he sits but easily distracted. Remove all mobile/IPad/electronic gadgets from him, keep only TV but Cut down his TV Screen time (0-1) hour a day only. Does he watch killing or battling gaming channels or videos? - STOP then!! Cut down on his sugary food (Cut his sugar, packaged drink, fried items etc) - fruits, home made foods are okay. Keep whole grain, fruits, vegetables diet (cut down on meat if you eat, once in a week). Milk intake should be jut 250ml per day only. Keep him away from food that has preservatives. Every day spend 1 hour without distraction and play with him - puppet show his toys, making stories, asking him questions, role play, drawing activities, coloring activities, indoor games if he plays and knows the rules, take him out 2 hours activities. Ask him to clean his own room, organize toys, throw garbage in the dustbin, make him sit to have dinner with you all -please do not try to feed, let him do it. Take his studies for 1 hour only then other activities with gap, take him out as much as possible, let him social with kids, he will understand how to socialize. Your kid and my kid needs movement, highly energetic kids need to invest their energies. Can u put him swimming, cricket, skating... ? work what best is for your kid. My kid gets exhausted by physically playing for 1-2 hours. More importantly, he needs companion, love, one who understands him. There is some kind of stress he is dealing with which he cannot communicate at this age because he might not know, and he deals with them by responding physically. Tell him you are there for him as he is dealing with stress, anger or anything and that you will help him. He will open up. The majority changes can be brought only by you or his caretaker. It is not one days job, it is constantly helping him to understand the right or wrong things. Do not call him bad boy, don't hit him, do not shout. You need to be calm ALWAYS AND then tell him in good mood to reinforce good habits, teach him if someone hits him how would be feel. how would his friends feel? they have mother and father too, how would they feel if you are hurting their child? I know there is lot of work. But this is what it is. I saw changes in my child within 2 months, despite the same complaints, he is very kind hearted, helpful and loving, just that his impulsivity gets him into trouble. Do everything under the guidance of a very good counsellor. There is something called - action and consequences - if he does not do what he should be doing then you should give consequences like since you threw things today no TV! And then you ensure this consequences will follow till his behavior will change, IT WILL! If he tries to hurt you, go away and tell him you need space and you wont talk to him. DO IT! Today I learnt something called sleep talk positive things to your child (the changes you want in him) when your child is sleeping - 1 hour (talking into subconscious mind will trigger things to implement when he is conscious ) Sorry for making this so long.... but this is what i did in this two months and there is a lot of improvement, one or two days he has been angel, so I may be doing things the right way.... hope this all works for you too... Good luck!
More Similar Talks
Top Parenting Talks