Welcome to Parentune's Talk section, the section where parents can express, share, and ask without the fear of any judgement. Parentune's cohesive parenting community offers amazing support right from the thought when you start for planning a baby. Get insightful tips and advice on preg... Read More Can dance help
My daughter is very shy and quite in front of outsiders , would getting her in an a dance class help her overcome her shyness?? Creative arts class
Are there any creative arts classes for kids aged 5- 8 in any of the after schools prog in Gurgaon ??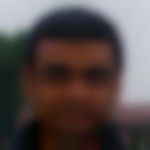 theatre workshop May 08, 2012 | All age groups
Does anyone know of any theatre workshops for kids in Gurgaon ? (close to sohna road ) what are d hobbies fr kids? Aug 14, 2016 | 1 to 3 years
i want to give hobbies fr my kid
Top Hobbies Blogs
Top Hobbies question