Parenting
A well-fed mom is a better mom Created by

Updated on Jan 03, 2016
Hi, back at my favourite place after a long time, my head has been bursting with things to share with fellow strugglers :) For new friends, I have one child who is now 14+. Doesn't qualify me as a highly experienced parent, but definitely one who has learnt a few things after numerous parenting fails :) Sharing this below, wold love to hear if fellow mothers also feel this way: As parents, and even before we become parents, we're conditioned to put our child's needs first. And even if we are not told to, we have an inborn tendency to ignore ourselves and attend to our children's needs first. Now, after so many years, I realize that I behave better as a mom when I am not starving, which is usually the case with us moms--- we prepare and serve food and are usually the last ones to eat. One thought that makes me delay eating is that I want to eat in peace, when all else is done - so that I can sit with my plate and eat to my heart's content :) - with younger kids, that NEVER happens - does it :).. But even with a teen, I have realized that I can be so irked and hasty during lunch time. And one day I realized that this is because I am starving, and as one ages, staying hungry for long periods has a more intensive effect on both body and mind. So, to make the post-school afternoons better for myself and my child, I have started working on a small change - to eat something before I rush to pick him up... Because, contrary to what we practice, a well-fed mom is a happy mom. Please try it, it works, and do share your thoughts, it will help me feel not alone :)
Kindly
Login
or
Register
to post a comment.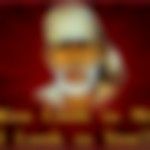 | Nov 20, 2016
Hi m 6 month prgnant second one my baby in the womb moves alot ... Every now n. Dan movements are there m worried n. Also happy by thinking its a good indication if baby moves alot in the womb...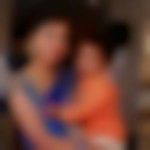 | Feb 12, 2016
Yes that's exactly what most of us do. Wait to eat at peace while watching our favourite show on television. And just as i sit down with my plate my baby poops or pukes and got to drop the plate and go pick him up. Food and rest are the last things on my list. | Jan 09, 2016
Hi Anurima,thanks for sharing your thoughts. Over the years my notion of a dedicated, selfless mom has changed quite a bit. Realised that putting yourself first sometimes is not such a bad thing after all :) | Jan 04, 2016
Hey Neetu, thanks for the small but a very relevant tip :) Yes, in the process of being a mom, very often we do forget our needs and ignore what our bodies are saying. Not starving and being well rested are two very important things for moms, in my opinion. There are days when I can get exhausted from all the work and feel like taking a power nap. However, I put my tasks before the nap and end up getting over tired and a cranky mom! Not setting a good example this way, am I? So yes, we need to put ourselves up first at times. Thanks for sharing Neetu!
More Similar Talks
Top Parenting Talks