Babycare
About breast feeding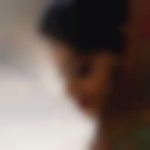 Created by

Updated on Apr 06, 2018
Hi i am parul. My child is 2 months old. Want to ask if is it neccesary for child to empty d breast at one feed? N my child become very cranky after one month while feeding n doesnt take feed properly. what shud i do?
Kindly
Login
or
Register
to post a comment. | Sep 26, 2018
Hi Sejal Gala Shah is it normal to feed on one side for 10-15min and going to sleep for 2hrs as my baby 5weeks takes from 1breast and go to sleep she will throw out nipple with tongue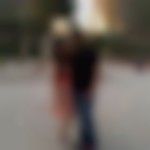 | Apr 06, 2018
hi parul . i m saying it from my experience. my baby is 6 month old so similar i had experienced. at time complete one side breast milk then start next. coz baby get full nutrition from ur milk only thats water to fat. 1st milk is thiner then last milk 1st they get water n last they gets fats. so its important to give 1 side milk at time. so baby will be satisfied n can sleep properly. initially baby take time to feed around 30 to 40 min then it reduce gradually. if ur babu is cranky may b his stomach is not full so try to eat healthy. u can eat satavari powder in milk methi ka shabji nuts fruits n top of it be stress free. its not easy to b stress free wd kid but try. every new mother have same phase. so dont worry. notice his weight n pee. contact ur paediatric for his weight | Apr 06, 2018
2 month old baby will not empty the breast ...try feeding for every 2 hrs on both the breasts... eat nutritious foods. have ghee in ur meals n take nuts | Apr 06, 2018
hi dr. parul shivam ! u can feed yr baby for 15 to 20 minutes on each breast.. if baby doesn't take more, avoid force feeding him. gradually he would feed for longer duration .as of now he gets tired sucking and sleeps in between.
More Similar Talks