Parenting
About kids behaviour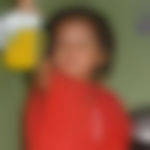 Created by Updated on Jul 22, 2015
Txs Carol.... Carol he is very energetic talkative child he is good in academic sports.. Even he's doing the same house work whatever his father doing with tools...... He washing his bicycle... He loves to live in clean atmosphere... Love neatness.... At home he listen us... Or apni demands bhi manvta hai... Sometimes I did... Sometimes I denied..... But his class teacher said that he is not sitting on his sit... Talking with other kids... Always she complanting for the same.... Manteg listen what ever v tells him and we always tell him about good or bad... But I'm not understanding what his his mam wants...
Kindly
Login
or
Register
to post a comment.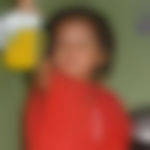 | Jul 22, 2015
Hi shikha... Txs for sharing yr need full things or important talk which help me really... Yes he did all work which u wrote on num4.... but he is not eating /finishing his meal in a proper way I mean he is not sit on his place... If u switch on the t. V. And play his favourite programme then he definitely sit watch and ate.... Txs for yr need full suggestions.. Yes definitely they help me a lot.. Plz keep in touch like this | Jul 22, 2015
Please substitute * Case =child. The typo is regretted. | Jul 22, 2015
Hi Prabhjot kaur! I can understand how frustrating it could be to listen to complaints about yr child every now and then. It is important to understand that teachers are overburdened to handle 30 to 35 kids in a class. So they might lack time as well as patience to tackle each case individually. It is advisable to try following activities with ur child to increase his concentration span as well as utilizing his energies : 1. While having food the child should sit at one place and try eating on his own and not roam around at home as well as in class.. 2. U could give him activities like building blocks, puzzles, matching shapes, matching alphabets with pics, drawing whatever he liked doing during the day, matching animals with their homes etc. This would increase his concentration, make him sit at one place till the task is finished. 3. U could remind him to follow teacher's instructions and not to roam around in the class as Parents' advise has more impact on the child. 4. U could ask him to help you in everyday chores. For ex watering plants, feeding pets, filling bottles,stacking bowls, sorting shapes, etc using utensils. U could tell him stay till the chore is finished and not leave it incomplete. Praising for attempting as well as successful efforts do go a long way. Hope this helps!
More Similar Talks
Top Parenting Talks