Babycare
ABOUT MY CHILDREN HEALTH AND EATING HABBITS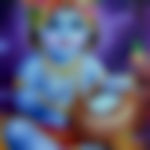 Created by

Updated on Jul 20, 2017
I HAVE TWO CHILDRENS ONE BOY AND GIRL MY DAUGHTER IS EIGHT YEAR OLD AND SON IS FIVE YEAR OLD I DNT UNDERSTAND WHAT EVER I MADE D BEST FOR THEM IF THEY EAT EVERY THING THEY SUDDENLY CAUGHT COUGHT N COLD N CHEST BLOCK I REALLY DNT UNDERSTAND WHAT CAN I DO
Kindly
Login
or
Register
to post a comment.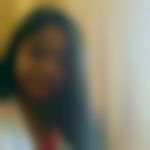 | Jul 20, 2017
Hi Deepika, First of all I understand you are concerned about your kids health but I just want to say that sometimes just take it easy.. common cold and cough are not a big deal they can pick it from school or park.. I know how much it concerns you being a mom. but I advice you not to give too much of over the counter medicines until it is absolutely necessary.. Also give citrus rich fruits like oranges, kinnu etc which will strengthen their immunity. I have found many parents telling me that their kids will get cold if they eat fruits like watermelon, grapes etc but I would suggest you don't stop giving these fruits .. the kids system will automatically get adjusted after some years and if you avoid giving then each time you give it will always trigger the cold . Also because you have grown up kids so they definitely will have their own taste palate and no else will know better than you what they like best and what you should feed them. Initially when I had my baby I used to surf through various websites and used to try all the different recipes mentioned there but my kiddo never used to even try and that left me very frustrated. But then I realized that only I know him better than anyone else so I should be the one creating recipes for him keeping in mind what he should be eating and finding ways to sneak it in his fav food.. so I used to add cooked and grounded veggies into dosa batter as he is very fond of dosas and alas I found the solution.. trust yourself with your kids.. only you know what's best for them all the best!!! | Jul 20, 2017
Deepika please go through the link given below. hope you will find the recipes useful!Hey! I find this Parenting blog really interesting. I suggest you have a look too: https://www.parentune.com/parent-blog/tiffin-snacks-to-try/406?ptref=sa0l000030g00ba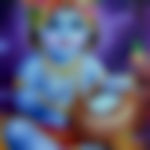 | Jul 20, 2017
can u plz suggest recipes for their tiffin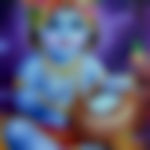 | Jul 20, 2017
thaxs for ur suggestion | Jul 20, 2017
hi Deepika ! I do comprehend your concern. please serve them in moderate quantity as excess of anything could be bad.. avoid ingredients which do not suit them such as amchur powder, anardana powder, cold stuff , oily recipes ( observe after eating which ingredients they usually catch cold and cough). consider taking opinion from an expert once. hope this helps!
More Similar Talks