Health
active baby Created by

Updated on May 02, 2016
my baby is now 13 months old bt he has ntyet started working. what must i do?
Kindly
Login
or
Register
to post a comment. | May 03, 2016
Thanks shikha I m giving ossopan for calcium n vit d3 and also cal shine p as suggested by the pediatrician.. But yes I skipped it many a times.. J ll strictly follow now...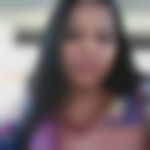 | May 03, 2016
Jahnavi, Baby's Legs are weak. Child needs legs massage 2-3 times a day. Use Daber Lal Oil. And Take care of Calcium and Vitamin D3. Don't force the child to walk. Once baby would feel strength in legs, he will start walking independently. You ask to your Paediatric about the amount of the calcium and vitamin D3 which needs to be given to the child. and do the extra care of baby as I told you. Do everything whatever I have told you. OK, All the best | May 03, 2016
I asked the pediatrician she said no need to worry.. She ll walk in somedays.. But as u r saying I ll stil see the pediatrician once.. Thanks | May 03, 2016
Ho shikha.. My baby is walking with support and she walks for 10 to 15 steps and then crawls.. U hav to keep her engaged so she walks.. Do I stil need to worry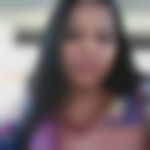 | May 03, 2016
Hi Jahnavi And Ipsita, This is the wake bell guys. As I have discussed earlier in some other talk/blog. It seems kids are weak. Don't ignore this. It is happening because of lack of Calcium and Vitamin D3. Very common and serious problem these days. May be your child did not get proper massage. It's too late now. First of all take the baby to the Peadiatrician. And give calcium and vitamin D3 to the child. Give legs massage, take your baby in sunlight minimum  for 1hr  how? Answer- if you have sunlight provision in the house. Fill bathtub in that area for one hour and sit with baby. Why am I giving you this advise? These days this is a very common problem among kids those are not playing in the sunshine. We all are like this. We are just focusing on food and nutrition but not understanding the system of nature. If child's legs are weak. Sunshine is very important. but in summer it is very hot so you can make the cool arrangements. Such as keep to the baby into the bath tub or small pool. Allow them to play in the presenceof sunshine atleast for 1hr then it will work. Because Vitamin D3 synthesis in to the body itself in the presence of sunlight. But consult to the Doctor too. | May 03, 2016
Don't worry every child is different.. They achieve milestone at their own pace.. My lo is 14 months and not walking without support.. Don't hurry once they start walking house wil b on fire.. Wait m watch.. :)
More Similar Talks
Top Health Talks