Parenting
activities for a 2 year old todd Created by

Updated on Jan 09, 2013
Hello parents... Can someone please suggest me any activities to keep toddler busy.. he wudnt want to sit in one place.. i want to keep him busy in a healthy way.. I can see some activities mentioned online but most of them are not for the indian kids.. and most of the products. mentioned there are for sure not available in India.. So what shall i do?? Please suggest me ideas or probide me with links.. i want him to enjoy and learn something out of those activities.. Thanks in advance, Sireesha
Kindly
Login
or
Register
to post a comment. | Jan 13, 2013
Hi, You can play some music of his choice and ask him to color some pictures drawn by you... alternatively, draw a big shape and give him small pieces of colorful papers to paste inside that.. once or twice, he will need your help and afterwards he will be able to do it. this activity is good for motor skills development, making kid aware of different shapes and keeping him engaged as well!!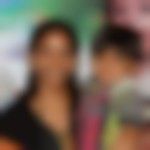 | Jan 11, 2013
Hi Sireesha, Try to give him some Non Tearable books of fruits, vegs, shapes.... My son enjoys playing with books.. It's like keeping them busy and also he will be learning many things.. Try it you will definitely see the change. | Jan 11, 2013
Gd ones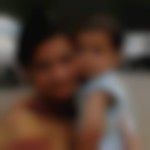 | Jan 11, 2013
Hi Sireesha, wonderful suggestions by so many parents! My little fellow is three now. Don't give up on cooking all together. Sometimes it might work, I do remember when my boy was about two years, he used to love to sit with my cooker and ladle and I used to throw in some veggies as well for him to stir around. He used to pick it up from one room to another and play. Kept him busy for at least half an hour. Another thing he liked to do was to play with dough (the regular roti one). We got him a small tricycle, can be maneuvered easily and he used to have fun sitting and pushing with his feet. | Jan 11, 2013
Hi everyone there..... i'm new to parentune of course not parenting. i too have a kid of 2 years. i use the trick of sharing the works with her. the tods like the most to help and feel proud of doing so. try giving him some handy jobs that he can do like arrranging the bowls, spoons and ladles and also u can teach bigger and smaller with those vessels. of course there are lots of toys available. try them too:) | Jan 10, 2013
Edible colours like???turmeric i know?? Any other colors?? Where do i get them?? | Jan 10, 2013
take some white chart papers, u can get bigger ones in any paper stores. give them edible colors, show them to paint with fingers, they'll be busy for couple of hours. they'll keep on stamping with their hands, let them play dirty ;) | Jan 10, 2013
yes tips given by aashna is very useful. I have a son of 20 mnths. When i have some work i also engage my son with me & when found some free time i am playing, dancing, go for walk. Give him a books with colourful pictures of animals,birds etc. He spends lots of time with this types of books. | Jan 09, 2013
Hmmm noted... will try and follow | Jan 09, 2013
Hi Sireesha. Great tips from Neetu here. I agree with her on involving your son in everyday activities. Toddlers are always eager to help! You could get him a set of water colours and let him do some hand or finger painting on big sheets of paper. The good thing about water colours is they can be washed off easily from the skin and clothes. For some quiet time together, you could read him some stories to build his imagination and vocabulary :) | Jan 09, 2013
Hey Sireesha, there's a few things that my boy loved to do when he was a toddler. Here are some you could try with your baby. 1. Lots of loose sheets and crayons to scribble. Loose sheets are easier to discard later and no harm if the child tears them up. 2. My boy was particularly crazy about cars and would spend hours playing with his collection of small cars. 3. A play tent came really handy as he would spend lot of time going in n out, putting in his favorite toys and things. 4. We had quite a few plants, so he would water them with a little something. If you have a spare pot, you could let him plant a sapling and water it everyday. The idea is that little children lose interest so fast.. so what worked for me was to involve him in the things that I just had to do on a daily basis.. much like Aashna has mentioned. Hope this helps! | Jan 09, 2013
There is a blog on educational toys, which you may find helpful. Please take a look here https://www.parentune.com/parent-blog/educational-toys/192 | Jan 09, 2013
Hmm thanks so much.. since may be he ia a boy he is not into cooking amy be.. | Jan 09, 2013
Hi Sireesha. I know how difficult it can get to keep toddlers occupied! I have a daughter who is 3 yrs, when she was around 18 months to 2 years old, I had her around when I used to cook. I used to make her sit on her high chair and give her a big bowl with some water, some mustard or jeera seeds and a big ladle. She used to cook like me! She did make quite a mess but it did keep her busy and at the same time I could get some work done. You could try the same with your son. You may also try sitting with him and playing with his toys or take him for a stroll on a warm day. I have noticed that all kids around the age of 2 to maybe 4 or 5 years, love to play with building blocks. The link for building blocks is here- https://www.parentune.com/reviews/mega-mini-bloks-120-piece-tub/459. You could also get him some Play Doh. Play Dohs come in different packs and accessories. The link for one of them is here - https://www.parentune.com/reviews/playdoh-tea-for-two-kit/446. Hope this helps.
More Similar Talks
Top Parenting Talks