Parenting
Activity for a to be 2 year old daughter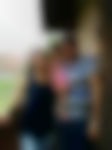 Created by Updated on Mar 22, 2015
Hi.. I have a 2 year old daughter. She now understands everything what we talk and also speaks clearly. My question is how to keep her busy and in what activity. Since she is little over active, she likes to imitate me and my mother in law doing some work which may not be safe for her. Sometimes it makes difficult for me to handle her. Hence I don't know in what kind of activity shall I keep her busy. Yesterday navratri started and she did a big thing. She just carried the "Akand Jyot " for doing aarti which my mother in law had ignited for and all the ghee was on floor. It was a dreadful thing since any thing could happen. She burnt herself little bit and the big thing was in absence of anybody she did it.
Kindly
Login
or
Register
to post a comment.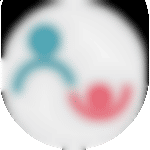 | Mar 24, 2015
Hi Gopi Trivedi You may find this blog relevant - https://www.parentune.com/parenting-blog/477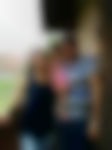 | Mar 23, 2015
Yes thanks a lot Nita. She's fine now. Ankita, Shipra thank you so much. I will definitely try all these ideas. But these kids are so so mischievous that it is impossible to think like them. What will be their next activity? Once I had given her crayon but she inspite of colouring, she just took a bite of the crayon. Kids always need to be kept under watch, I feel. | Mar 23, 2015
Hello Gopi, 2 year olds love to get their hands dirty. You can give her finger painting kits, crayons, playdough, etc. You might have to prompt her in the beginning to use it and then she will get the hang of it. also, if you keep plants, ask her to water them. obviously all these things create a mess too but are good learning experiences for the child as well. | Mar 23, 2015
Hi Gopi, you can get her a glue stick and cut some shapes out of coloured paper. Ask her to stick the shapes on a pattern or randomly. children love playing with glue. also, other activities are beading (large beads and a show string to make a mala. readymade kits are also available), get her a doctor set and tell her her dolls or teddies are her patients and she will spend some time taking care of them. hope these ideas help.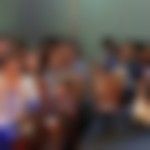 | Mar 22, 2015
Hi Gopi! I hope your daughter is fine now. I can understand your worry. Some of the activities you could introduce your child to are visual puzzles, story telling, reading, outdoor games with other children of her age, clayart/sandpit really helps children create and improve their motor skills. You cpuld also involve her in helping you with age appropriate activities like buying groceries together, planning the get together with family and inviting them in person together. Board games is another thing which you and your family could play together with your child. Park/garden play time everyday would also help.
More Similar Talks
Top Parenting Talks