Food and Nutrition
Adamant child Created by

Updated on Mar 29, 2015
Hi dudes, my son is 3yrs old he is v. stubborn in refusing intake of food. I had try v. hard to feed him but not eating well. I made him empty stomach for half a day later I tried to feed him even though no use of it.. I was highly frustrated help gimme some tips
Kindly
Login
or
Register
to post a comment. | Mar 30, 2015
Hi Lavanya, your child is at that age where stubborness develops. If you're worried about your child's weight try giving him Econorm mixed with milk or curd. While you cannot substitute a healthy meal, you can mix a probiotic into his food to help him gain weight, balance metabolism and strengthen immunity. Since he is refusing food, you can give him Econorm in the meantime so that he gets some essential nutrients! | Mar 30, 2015
Hi Lavanya. The age group that you have mentioned - they particularly take time in liking their food. This is just the start, you will have to be patient. And please don't starve your child if he does not eat. Try juices or milkshakes for some time. you could decorate them. Also if he keeps playing he will automatically be hungry for the same. Lot of kids of this age group prefer khichdi.. see if he likes rice dish. Try observing if there is anything specific that he likes. If you have kids in the neighbourhood or in your relatives of the same age group. For some time make him have food with them. That may encourage him to have food. Hope this helps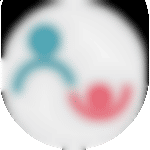 | Mar 30, 2015
Hi lavanya You may also find these blogs helpful to you. Read- http://bit.ly/1CopxG7 and http://bit.ly/1ETExKz | Mar 30, 2015
Hi Lavanya, try bringing a change in his schedule and food pattern. If he doesn't like daal roti, don' give it to him for a few days. Instead give him home made wholewheat pasta with lots of veggies, make daal into kebabs and give it to him to eat etc. this ways you will cover all the food groups but in a different manner. also give him smaller quantities and praise him when he finishes that much. gradually increase the quantities. | Mar 30, 2015
lavanya, children go through phases of slow growth--this is the time when their bodies require less food. within a month or so they bounce back. if he is showing no signs of dullness, lethargy or weakness, then let him be... let him eat what he likes and in whatever quantity. he will come around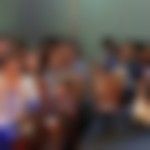 | Mar 29, 2015
Sometimes we have to be assertive and sometime a little creative with our children... isn't that what we mothers do everyday Lavanya. Convert the food into a game, and see if that helps, another thing which works at times for me is when the entire family eats together or when guests or my child's friends are home and we eat together.
More Similar Talks
Top Food and Nutrition Talks
+ Start a Talk
Top Food and Nutrition question
Top Food and Nutrition Blogs