Parenting
Addiction to TV/Computer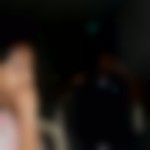 Created by Updated on Sep 24, 2012
My son aged 12 is addicted to TV, Computer games..... and he is losing focus on studies....... and we are unable to make him give his quality time for studies...... this may be the reason for him not concentrating in maths..... his mind is becoming distracted .....pls give me some suggestions to de-addict him.
Kindly
Login
or
Register
to post a comment. | Oct 16, 2012
I simply had to take away his PSP. with a single child, the challenge is if you want them away from tv and gadgets,they want to spend time with you, of course, and an 11 year old is really all vocal about it. At times we can, and at others we simply cannot, that's where it gets hard ..at least for me :)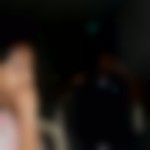 | Sep 25, 2012
thanks for the advice...... i am restricting his tv/comp viewing time from today....... instead of playing comp games... today my son went to sleep ......yes....i am looking out for tutions since he refuses to study for extra time now-a-days...... he only completes his hw.... but for VII std only hw is not enough.... so from next month he will be taken for tutions..... have started tabla classes for him at home as well since last week...... that might help in his concentration... lets see.... yes... we do talk to him about running the family and stuff and infact he gets his pocket money only if he contributes in helping us at work.... | Sep 25, 2012
I agree with Bhavna on this. There is a time when you can be a "friend" to your son, but this is not that time. The age from 10- 15 are formative years and if you dont show that you mean business in doling out discipline, you might find things getting increasingly out of hand. You might have to put your foot down, cut the cable connection, suspend internet (as Bhavna suggested), and establish a disciplining schedule (like suspending TV/ internet privileges if he does not stick by his study time). Have you tried home tuition for him? If you are not able to dedicate time to him, maybe you could bring in a tutor during evening hours to keep him away from TV. However I would still hope that you would be able to spend time with him on weekends. Take him out to museums, libraries. Get him interested not just in studies but in gaining knowledge. Take him to the beach or river side instead of the mall. Just spending time with him might give him the motivation to try harder at his work. Also I would strongly suggest, teach him about money. What it means, where it comes from, how difficult it is to run a family (AND PAY FOR HIS EDUCATION), and how to save it for a rainy day. It will help him understand why it is important to get an education and teach him to respect you and your hard work. | Sep 25, 2012
Dear Mayuri , it is very important for us to establish boundaries from the start with our children. At 12 a child is very capable of understanding actions and their consequences I am sure you set a time limit with your son for the amount of time that he has access to the computer, if you have not then your first step is to 1. establish the time limit on this computer time. 2. Make sure he understands that school work and studies are more important than computer games 3. have a grown up one on one conversation with him establishing the fact that computer access is a privilege and cannot be taken for granted. This privilege can be taken away very easily. 4. Incase you need to take drastic steps do that , suspend the internet connection ( you can get a photon or something and he can use that incase some school work has to be researched on the internet). You really need to let him know you are worried about this habit and you are doing this because you love him. I am sure this will help but it will need persistance from your end and you need to constantly remind yourself that you are the parent and you need to do your job even if it means upsetting your son sometimes.
More Similar Talks
Top Parenting Talks