Health
Adenoids in kids Created by Updated on Apr 21, 2017
My 4 year old has severe adenoids peoblem,recently diagnosed though he has suffered for quite some time now. As suggested by doctor, i have given him a nasal spray for 2 months already,to which doctor says that he may require it for months or may be year as well. Has anybody faced similar situation and tried homeopathy or ayurveda for cure,these treatments seem to have lesser side affects. Though adenoids shrink with age on their own but its hard to see him coughing much and nose and health getting down with time.
Kindly
Login
or
Register
to post a comment. | Apr 22, 2017
hi all I m Dr Brahmi pandey. I m medical director for BALAJI ENT AND EYE HOSPITAL KALYAN MUMBAI. AFTER reading your concerns felt compelled to clarify some facts. If adenoids not responding to nasal spray and persistent beyond 4 yrs of age and causing nasal obstruction, mouth breathing etc. they can be safely removed using the latest technology. nasal endoscopy assisted under visualisation adenoidectomy. go for surgeons experienced with coablation technology .very less pain. minimal bleeding. the long-term sequels of neglected adenoid problem are many including adenoid faces. you can read a related blog on our website https://goo.gl/Rd5Lv9 hope this helps parents. take care. feel free to ask queries | Apr 21, 2017
Same problem with my 3. 5 year old ... I also gave nasal spray for more than month ... With that I also gave baidyanath sitopaladi churn with honey every day .. now since two month he is fine | Apr 21, 2017
Thanks kavita. So have you given homeopathy medicine everyday after seeing doctor,till date.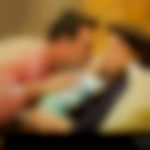 | Apr 21, 2017
hi, my daughter is 5 year old she is having the same problem of adenoids since she was 2. I have put her on homeopathic medicine, the size of glands has been shrinked a lot but she has not recovered yet completely. she is still taking medicines. but I am satisfied with homoeopathic medication as my daughter is not frequently having cough and cold.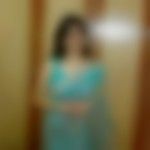 | Apr 21, 2017
We are consulting Dr Dhawan in South Delhi.. Malviya Nagar. His medicines do help us reduce the frequency of adenoids related problems for my 4 yr old | Apr 21, 2017
Thanks priyanka for prompt feedback. i have eliminated so many things from his diet and keep a check always but he still seems to get it every now and then and looks like it continues forever. would anybody like to recommend good homeo doctor in west delhi.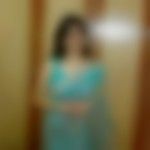 | Apr 21, 2017
Adenoids are just like tonsils. They are there. And if they are bothering your child, try homeopathy. I was myself a non believer of homeopathy but if you get a good homeopath, adenoids related issues can be controlled in a much simpler way than going through all the havocs of sleepless nights and thoughts of surgery! Kids mostly do outgrow these in a few years. It's just a matter of how to keep them under check during that time.
More Similar Talks
Top Health Talks