Health
advice for taking care during third trimester Created by

Updated on Nov 02, 2016
hi.. i am in third trimester now and as in law is not ready to come and stay with me because she has own priorities and neither she likes my mom to come and stay with me ....sad bt true feels bad because intitally in early pregnancy when my moyher stayed for 3 months my in law gave a huge mental stress to me n mom... to be frank she din let me enjoy my pregnancy.... now my mother is back to her house ...but i need guidance wen me and husband staying here want to knw wht all precaution diet i shall take in last trimester....
Kindly
Login
or
Register
to post a comment.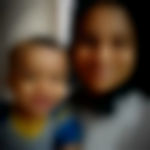 | Nov 26, 2016
Hello Priya, I am a proud mother of a month old baby. My suggestion is just enjoy 'We' time together with your husband instead of feeling sad about no elder is with you. Get all possible pampering from him. Because once baby comes... you are second priority for all. Me n my husband thoroughly enjoyed pregnancy alone far from home. My mother accompanied me only before 1 week of delivery. I was working, cooking and driving till the last date and it is completely safe if you are comfortable. About third trimester diet, have atleast 5-6 meals. Including milk, fruits, dry fruits, green vegetables. You will undergo glucose test in 8th month. If glucose level is found high then you must need to cut short sugar and milk content. Continue exercise as suggested by your doctor. eg. Squats, spinal twist, lower back lift or atleast walk for 30-40 minutes everyday. Also perform breathing exercises regularly to improve your stamina and avoid breathlessness in last few days. You may feel constipation as a result of reducing tummy space. one effective way is to have Castor oil. I used to take 2 table spoons with warm water on empty stomach once a week from 9th month. You can increase frequency of having Castor oil as your due date approaches.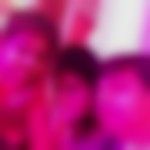 | Nov 26, 2016
eat Wat u feel lk dear jst avoid spicy food. indulge in fruits all thru nd dry fruits as u reach 9mnth. old mom saying badam sheera is best bfr 1 week bfr delivery date. prepare fr hospital bag with yur gowns undergarments socks comb lotion scarf duppta sanitary pads nd fr baby keep dry sheets 4 set of clothes socks cap bottle. all day best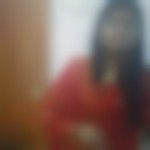 | Nov 26, 2016
Be selfish for sometime.. My kid is now 2 months old.. I have gone through the pregnancy phase.. Nothing is more important than ur health.. I used to eat everything during pregnancy.. Make sure you take milk and the medicines daily..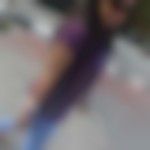 | Nov 26, 2016
Just think about yourself and ur baby.. I am also in my third trimester.. I dnt care what others are doing for me.. I just do my duty which is to take care of myself and my baby.. Dnt let yourself suffer with all those things.. The best thing is that your in law is not with you otherwise they would have given you hell lot of stress. Remain stress free at rhis time and enjoy a life within you.. | Nov 02, 2016
hav a balanced diet , go for walk , can do yoga by watching ramdev baba yoga for pregnant women, and if u feel nytym some discomfort , consult doc immediately... and be active ... | Nov 02, 2016
thank u preeti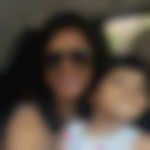 | Nov 02, 2016
Hi Priya, focus on your diet try to have a balanced diet, stay active go for walk, yoga, meditation will help you and do not think much focus on your baby and enjoy your pregnancy.
More Similar Talks
Top Health Talks