Health
After CSection tummy is not flat. Created by

Updated on Jan 29, 2016
It's been 2 months after c section delivery but yet my tummy seems to be 6th month pregnant . Can you suggest what all i can do to flat my tummy to normal.
Kindly
Login
or
Register
to post a comment. | Oct 28, 2017
does tying cloth around stomach helps to reduce tummy ....i hd my c-section before 2 n half months... m confused should I use cloth or tummy belt???which is better?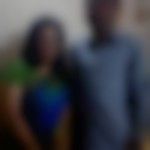 | Dec 05, 2016
hi to flat tummy u can do yoga daily morning it will help u | Apr 20, 2016
Yes it helps. | Apr 20, 2016
Does post pregnancy belt help in tummy reduction?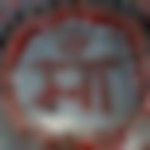 | Jan 31, 2016
Have the same problem, tummy still out after 6 months of cs What exercises are preferable plz lemme know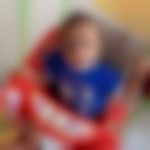 | Jan 31, 2016
Try abdominal exercises and do cycling | Jan 30, 2016
Thanks kirti, Pooja | Jan 30, 2016
Pooja is right pallavi. You can take it for as long as you want | Jan 30, 2016
N regarding dashmularisht... its an ayurvefic drink that benefits overall health of the females by Providing all the essential nutrients that we might miss in diet.. So u can consume it as long as u want... no side effects... just that its composition... ingredients garam. hote hain nature me... n should be used accordingly in summers.. winters me aisa koi problem. nai | Jan 30, 2016
Hi ruchi.. I have had a csec n. my tummy was horrible first 6months how hard I may try... BT after 6 months it gradually started coming back to pre pregnancy state.. ys I did took care of my food as in no extra oil n ghee n did some exercises once I got Clarence from my doc. Two easiest exercises that worked wonders for me were abdominal isometrics and planks as I didn't had time to go to gym or do complete exercise sets at home. Now after a year I have attained pre pregnancy weight n stomach.. Its going to take time... be consistent n ul get the results u want.. don't worry | Jan 29, 2016
Kirti pls for how many months we have to take this | Jan 29, 2016
Is it dasmul or dasmolarist please confirm, my baby is 4 month old and I am also trying to flat my tummy | Jan 29, 2016
Hey... There's nothing much you can do about it as of now because it might not be the right time to start exercising. You can ask your doctor about that. Other than that you can have dashmul kadha and ashokarishta 2 times in a day after food. It helps in reducing the tummy alot. My baby is 4 months and I started taking these after my delivery and it gradually reduced my body weight in proportion and helped me with strength as well. These are ayurvedic and have no side effects. Just avoid amchur and curd while taking these.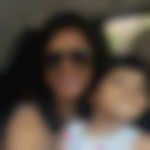 | Jan 29, 2016
Hi Ruchi, it will take time you can start doing some mild excercise abdominal workouts but consult with your gynec before starting
More Similar Talks
Top Health Talks