Parenting
Aggression and stubbornness Created by

Updated on Oct 27, 2014
My son is 20 months old. He is by now used to his every wish getting fulfilled. However, if we deny him something, he becomes aggressive and starts hitting others as well as himself. Now-a-days he does not even has to have a reason. He hits for no reason at all. My husband and I are try to say that he is not allowed to do it but being in a joint family, it gets little difficult. Any suggestions at all will be really appreciated.
Kindly
Login
or
Register
to post a comment. | Oct 29, 2014
Hi Rohini, Aggression and hitting himself or others is not a very good habit, but you must try and figure out where he has learnt this from. Does someone in the house, hit him when they are angry with him? Or is he watching too much of cartoons where hitting and punching bad guys is ok? You will be surprised at how much a behaviour change happens in children once they are kept away from cartoons such as chota bheem etc where there is too much aggression,, even the good types. After that you must set rules and boundaries for him about good behaviour and bad behaviour. And like Shipra mentioned, this has to be in consensus with the entire family. | Oct 29, 2014
Rohini, This is a normal stage that children go through, but it has to be controlled so that it doesn't become a problem in the future. I like the suggestions by Ankita and Ravina and would like to add that just be firm and if something is non-negotiable, it is non-negotiable. ALso, discuss this in your family with your husband, in-laws etc that no one will give the child cross instructions for eg: if you are saying no to something, no one else will give it to the child at that moment, especially when he is throwing a fit. Children otherwise learn to override authority. Have a consensus in the family on the way to deal with it, then only anything you try is going to be effective. | Oct 28, 2014
Hi Rohini, While you can't let your son have everything, it is better to anticipate the situation in advance and prepare him. For eg: if it is about going to the mall, where you know he will throw a fit, before leaving for the mall, tell him what the expected behaviour from him is and how he can make the situation easier for both of you. At other times, do not give in to his tantrums. Children learn the art of manipulation. Let him cry and get angry, he will do it a few times. But once he knows that mom is not going to give in, he will automatically come around the next time. | Oct 28, 2014
Hi Rohini, This is a situation that most parents face at some point in time. There are a few ways to deal with it, but you will have to see what works best for you 1) Try and gently steer him away from the situation when he his hitting himself or others. Distract him/take him away from the spot and when he has calmed down, speak to him 2) When he is hitting, sit down and make eye contact with him. Gently but firmly control his hands and tell him that no means a no. Later on have a word with him. you will be surprised at how much these little minds can undrstand 3) Give him a time out. let him cry, throw a fit, hit himself... do things.. he will come around and back to you 4) once he has calmed down, tell him why you said a no to him and how much you love him. hope this helps.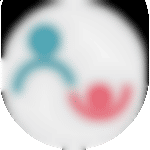 | Oct 28, 2014
Hi Rohini, Thank you for sharing your concern with us. We understand your concern. While you receive suggestions and inputs from fellow parents on parentune, in the meantime, here are some blogs which deals with the concern area mentioned by you and may be of help - https://www.parentune.com/parent-blog/how-to-say-no-to-a-child/390 AND https://www.parentune.com/parent-blog/handling-aggression-in-children/198
More Similar Talks