Parenting
Aggressive child Created by

Updated on Apr 02, 2015
My son is 4 ...he is normally a well behaved child but when he gets angry at something or rather when his demands are not met all hell breaks loose... he will become very violent.. biting.. pinching and raising his hand on me is a regular thing.. (last night he threw a heavy toy at me just because o said it's bedtime).. I am at my wits end.. He doesn't do anything to his father... but to me he just ignores every thing I say.. I have given him time outs... made him listen calmy not to raise hands on anyone but to no avail... he just won't listen and recently started talking back.. if I say that's not good behaviour or go to time outs he outright says no he won't go or won't say sorry... So stubborn he has become.. What to do I don't know.. very worried about him... public places tantrums are also becoming very difficult to handle... help me please.. anyone??..
Kindly
Login
or
Register
to post a comment.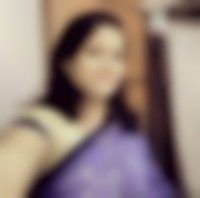 | Jun 19, 2017
Sneha Shambharkar Gaikwad
I ,my son is of 3years ,my problem is also same as my son is very aggressive when I didn't listen to him to so ...he hits me and shouts at him and says the words which I told him to not to utter he is still again n again saying those words and shouts a lot on everyone on his father also. please help me how to handle it. | May 26, 2015
Hi .. My daughter is 3 half yrs n she also throw tantrum a lot .! When. She is with others she forget everything .! She gets excited n start controlling her toilets ... Don't eat anything ... She mis behave .. Starts pulling the dress ... Spoils the hair ... Wht shall I do with her .??? Advice pls | Apr 08, 2015
Thanks everyone for the suggestions and advice.... Will definitely implement them | Apr 02, 2015
Please don't threaten or embarass the child with the video. In that case we would be aggravating the problem further by making the child furious and helpless. the effort should be to control the anger and not the child. the video is just to make the child ratify that in anger this is how he behaves. Once the child identifies the problem area, he would with yr help try and work out on the problem. | Apr 02, 2015
Hi Paromita. I agree with Shikha to a point that try to film him when he is angry. I too face the same problem with my five year old son. Once when he was angry and was stomping his feet I filmed him and then when there was a parent teacher meeting at school I kept threatening him that I will show it to his teacher who thought that he was a very quiet boy. When I showed it to his teacher she calmly told him that this is not right... He sobered down but has that anger. I would say you will have to be very patient and ask him what is it that he likes doing the most. Since its holidays time I would say try doing activities together so when a child's mind gets into creativity he will concentrate less in anger. I also tell my son that an angry persons face is the most ugliest... show him pics or cartoon character faces which have that look... coz kids these days are very conscious on how they look. But please don't raise your hand to hit... it won't solve anything rather it would increase the anger in him... | Apr 02, 2015
Hi Paromita! When the child is angry his ability to decide between right and wrong fails. He is doing that under a fit of anger as logical thinking is no longer active during that particular moment. It is advisable to take following steps: 1. Make a video of the child when he is angry without letting him know. when he is cool and happy,u could use this video to show him how he behaves when angry Without putting the fault on him or blaming him for the same. 2. You could teach him how to control his anger. Going to a separate room or having a glass of water could avoid violent behaviour. 3. U could avoid such situations which lead to this episode. By telling him and yrself beforehand that u both donth want it. Change the topic Or divert his attention to something else. 4. when its time to call it a day remind him of his behavior when he was very good during the day And ask him what part of his behavior he didn't like and how he would like to bring improvement in the same. 5. Before going out u could lay down certain Rules. Telling him In advance what you plan to do there and what you expect from Him. I believe child needs yr help to control his anger. Please make sure there is no role model for him at home whose behavior child could be imitating. Assure him you are with him and hug him rather than loosing yr cool and hitting him .hope it works out. | Apr 02, 2015
Hi paromita! Please have a look at this. May be of help. https://www.parentune.com/parent-blog/handling-aggression-in-children/198
More Similar Talks
Top Parenting Talks